IKEA furniture would be my all-time favorite choice. My favorite part is that it can be DIY, from setting up to staining. Ever wondered if you can stain your IKEA furniture like a table? 
It's possible to stain your IKEA table or any other IKEA furniture in your house. The fun part is that you can perform this alone with the help of a proper guide.
Staining your IKEA table can be a smooth and easy process once you follow the right steps and use the correct set of materials. The process requires sufficient time for the stain to glue well to the piece. In this article, I'll answer some concerns you may have regarding sanding and staining your IKEA furniture.
Can You Sand and Restain Ikea Furniture?
If your furniture experiences wear off, you can sand and restain it. You'll have to be cautious and pay keen attention, so the finish isn't rough. Prep and give your IKEA furniture sufficient time to dry out well.
Then you'll need to sand the surface using 140 or 150 grit sandpaper. You have to scuff the laminate deep enough to enable the first primer coat to stick well. Make sure not to sand the pieces hard so that the surface doesn't become uneven.
Use either a brush or foam roller to apply the first primer coat on your pieces. You can also use a spray can save time and energy. From my previous experience with painting my IKEA furniture, I learned to choose a primer product suitable for the furniture. 
An excellent primer brand is the shellac-based Zinsser. IKEA products make sanding and restaining easy as most items purchased come already disassembled. When painting a small-sized or low-traffic piece, sanding isn't so significant as long as you use the right primer. 
Because there are limited primer options, you need to choose one that is designed to adhere to laminate wax. In that way, it'll stick firmly to the exterior with or without sanding. This process will work for all your IKEA pieces.
You'd want your finish to look neat and professional after sanding and restaining it. To achieve this, you have to be sure your piece is complete wood and not mere wood veneer. Afterwards, follow the steps below.
Can I Stain My Ikea Table?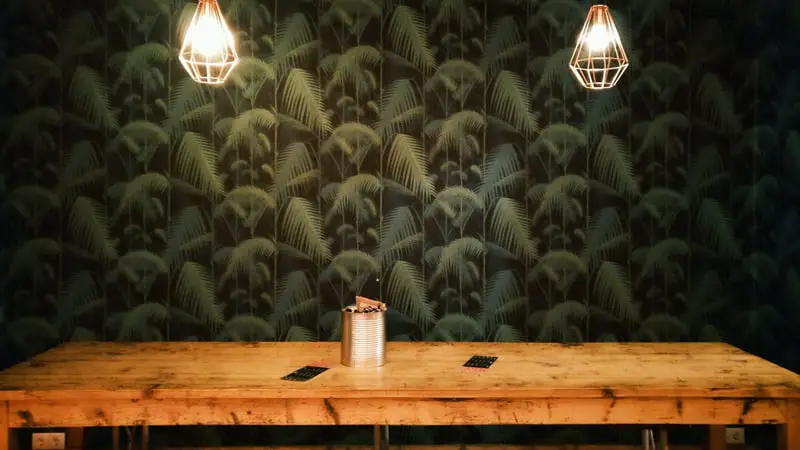 Start by setting up your workspace. Use a place airy and spacious enough to allow you to spread out your furniture and move around with ease. When you're set, go ahead and lightly sand your furniture exterior so the stain can penetrate and stick to the wood.
Some people have wondered if they can paint IKEA furniture without sanding. While this is possible, I can bet it will come off within a few weeks or a month. You don't have to sand so much that you remove the previous finish. 
All that you require is mere scuffing of the surface so the paint can hold on to it. Sometimes, you may choose not to sand off the first layer of laminate as this can cause the particleboard below to soak-in paint.
I would prefer an electric sander anytime any day, plus it's not even expensive. You will be quite relieved and excited to get yours, either for your current or future furniture revamps. Smoothly run the sander throughout the surface area, like you'd do when ironing.
When working on laminate pieces, it is better to use less sandpaper. Understand that a lesser number translates to a rougher grit, like 70 to 80, to get a more desirable exterior. When doing this, you might notice small spiral scratches on the surface.
There is no cause for alarm if you see them, and it doesn't result in any damage. Rather, it'll help fasten the paint to the pieces without obstructing the end surface.
When you're done sanding the entire piece with the rough sandpaper, proceed to clean the dust off the furniture surface. To do this, you need to use a damp piece of clothing (it must be clean). 
A clever idea to make your IKEA furniture look expensive is to sand the outer borders of your piece slightly. It's a popular belief that one can identify a painted laminate from the sharpness of its corners. Your wood will have slightly rounded edges because it'll expand a bit after drying.  
With this, you can commence staining after ensuring you stir the can of wood stain properly (do not shake). Afterward, rub a thin coat of stain using your brush. Don't forget to protect your hands with gloves because the wood stain is difficult to wash off.
How Do You Finish an Ikea Wood Table?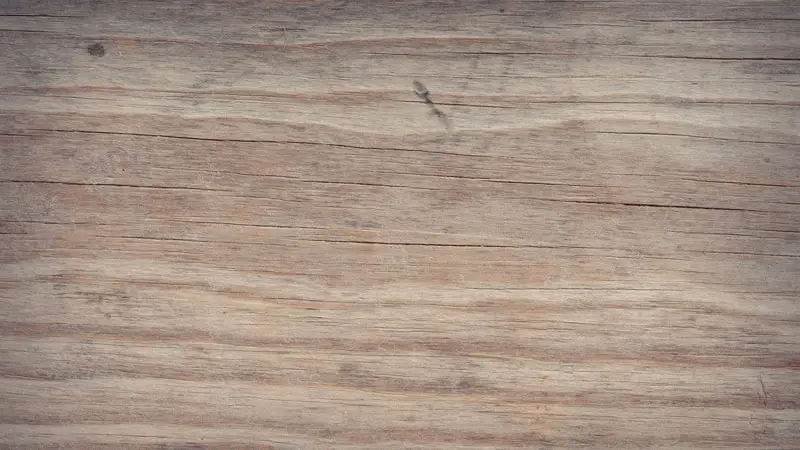 If it's unprocessed wood, oil finishes will help prevent the surface from staining and make it repel moisture. Urethane finish is more stressful but guarantees optimum protection and less maintenance. Avoid using linseed oil products altogether, as they can soil materials over time.
Sand your wood lightly, maintaining the angle of the grain. Start with a 120 grit sand pad and progress to a 180 grit sand pad. 
Apply a single coat of wood conditioner onto the surface to allow it to absorb evenly without scaring the surface. Give the conditioner between 15 minutes and 2 hours (not more) before you stain. Apply a generous amount of wood stain to the piece using a brush or foam.
It would help if you let the stain soak in for a minimum of 10 minutes. Clean off excess stain with a dry rag and wait overnight if possible, so the stain must have dried out well. Be gentle while whisking the polyurethane varnish ( again, never shake it). 
Use a brush to rub a leveled coat of polyurethane on the furniture surface, working it top-to-bottom in the same direction. After the application, lightly smooth out the finish using the brush tip. Leave the polyurethane overnight to dry and then lightly sand the piece with 220 grit sand pad.
The final step is to wipe off the dust with a damp cloth, dry the surface, and apply another coat of polyurethane.