Ashley Furniture is already a renowned budget furniture outlet, but budget furniture can be pretty expensive sometimes. If you'd like a better deal on those furniture pieces, you may want to know if you can negotiate furniture prices at Ashley Furniture.
While some stores don't allow price negotiation on their products, you can negotiate prices at Ashley to get insane discounts on the original price of furniture. If you'd prefer a cash discount during a special sale, Ashley Furniture has loads of that too.
In this article, I'll walk you through the steps of negotiating furniture prices at Ashley Furniture. Also, you'll learn some hacks to help you get better prices without necessarily negotiating.
Are Prices Negotiable at Furniture Stores?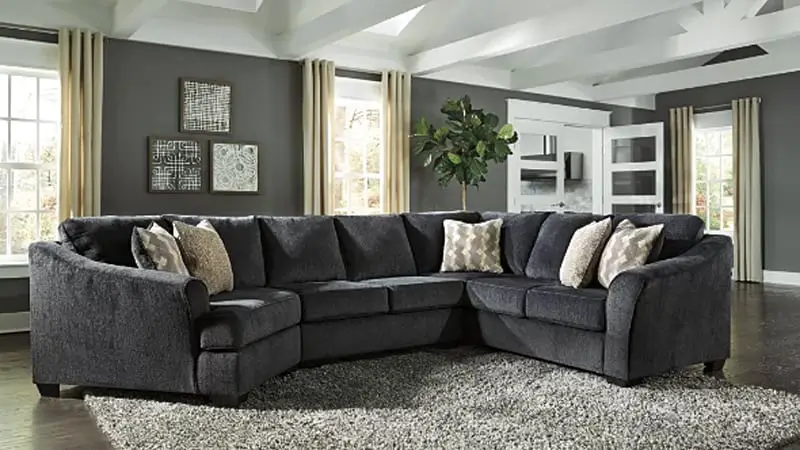 While most people buy at furniture stores without negotiating, most furniture retailers will negotiate prices, and you may get up to 30% off the original price.
Generally, established furniture stores will be unwilling to negotiate the price of a piece of furniture while emerging and budget retailers will be more than willing to offer a discount.
The reason for this is simple: retailers like Ashley work with salespeople who mark up prices independently. Since they make more money by selling the products at a better price, they tend to mark up the prices ridiculously high.
These salespeople can offer flexible prices because they set the cost to a certain extent. However, this isn't usually the case for more prominent retail furniture brands, as the sellers are primarily employees with no control over the price of the furniture.
The next time you're shopping at a furniture store, it's worth trying your luck at a negotiation. More often than not, the store will be open to negotiation, and you can get mouth-watering prices for your furniture pieces.
How to Negotiate Furniture Price
Negotiation is an art, and as with every art, it's learnable. It takes some level of expertise to get salespeople to reduce their profit margins to benefit your pocket.
If you're looking to get better prices on furniture purchases on your trip to Ashley, here are some steps that will get you on the right track.
Research
The first step to getting better deals on any furniture piece is learning all there is to know about it in the first place. With research, you may discover special sales and discounts that reduce the price so much that you won't even need to negotiate the price.
Try to learn about the actual market price of the product you intend to buy to know when you're getting a good deal.
Knowing some background information about whatever you're buying puts you on almost a similar level of expertise as the seller, allowing you to negotiate prices using references to other retailers.
Find defects in the product.
During the negotiation process, you may want to study the furniture piece extensively to point out all the defects that could potentially get you a price reduction.
Minor cosmetic damages can get you dramatic price reductions. When negotiating the price, look out for minor dents, scratches, or dings and use them to justify your bargain.
Check multiple retailers
While this is naturally part of the research process, it deserves a different spot as most people don't understand the value of checking out multiple stores before making their final purchase decision.
Thanks to the internet, this step has been ridiculously oversimplified. You can easily compare prices from the comfort of your home, only going out to make the final purchase at a physical store since bargains are more complex over the internet.
Can You Negotiate Furniture Prices at Ashley Furniture?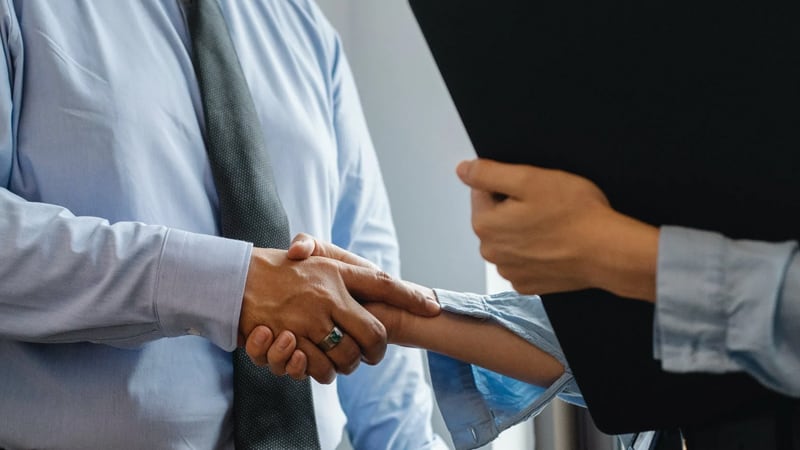 Contrary to what many shoppers think, you can negotiate to get better prices at Ashley Furniture stores.
This is possible because most of the pieces you see have their original prices marked up by almost 80%, and in some cases, up to 400%. This factor makes it possible to get ridiculously lower prices than you might think, even if you're already shopping at a discount.
The reason why you can't do this at larger furniture retailers (like IKEA, for example) is how the staff works. While most attendants at IKEA are employees on a paycheck, Ashley Furniture marketers don't work the same way.
Ashley Furniture distributes its furniture through a chain of salespeople who earn a commission on every purchase. For this reason, they mark up prices independently and can offer you a discount without escalating the bargain.
Next time you're shopping at an Ashley HomeStore, try getting a lower price by spending some time on negotiation. While it may be somewhat time-consuming, the discount you get from the talks is always worth it.
Does Ashley Offer Cash Discounts?
Sometimes, you don't need to spend hours haggling prices with a salesman to get only a few bucks off the original price. There are multiple sales discounts you can benefit from, giving you up to a 50% discount off the initial cost, and this is especially true for Ashley Furniture.
Depending on where and when you're shopping for a furniture piece at Ashley, you can get tremendous cash discounts by signing into their special sales that run at different times of the year.
Black Friday sales are an excellent way to get some mouth-watering cash discounts on your furniture pieces at Ashley Furniture towards the end of the year. Ashley has a dedicated page on their website to help customers get the most of their furniture deals during the Black Friday sale.
If you're closer to Memorial Day, Ashley Furniture also runs a Memorial Day sale that gets you up to a 50% discount on some products. You can also get insane prices on the Labor Day sale, which comes around once every year.
In addition to these offers, Ashley Furniture also runs periodic sales to offer discounts to customers making purchases throughout the year.
To get the best deals on furniture pieces from Ashley, try visiting their website before making any purchase. That way, you'll always get insane discounts on your purchases without missing out on any great deals.