Shopping for furniture at IKEA can take a great deal of effort on your part, and it might dampen your excitement at putting the piece together. Suppose one apart, like a screw, goes missing. Can you use regular screws for IKEA furniture?
Most of IKEA's screws are tailormade for the product, and it might be challenging to find a regular screw that matches an original. However, you can still find IKEA screws or similar screws in many hardware stores. It is easier to find them when you know what to look for.
This article discusses why IKEA uses screws that are incompatible with a normal screwdriver. I also explore the possibility of using regular screws for IKEA furniture and how you screw in IKEA screws.
Why Does IKEA Use Screws That Are Incompatible with a Normal Screwdriver?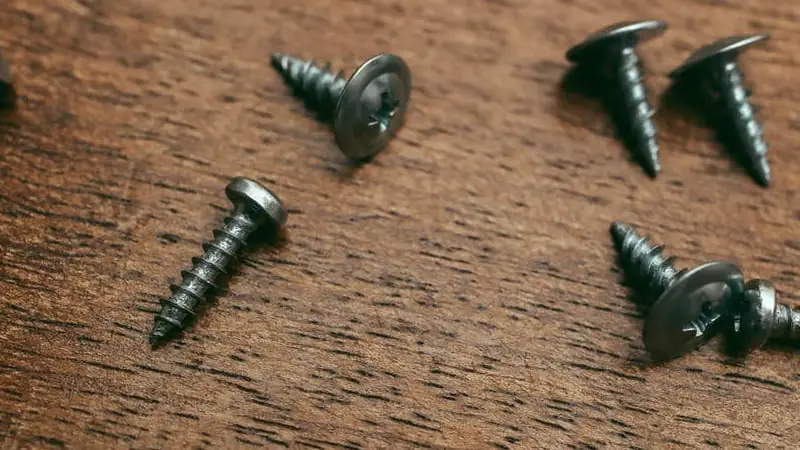 IKEA screws are not precisely incompatible with normal screwdrivers. It may seem that way because of your definition of a normal screwdriver. Six standard screwdrivers exist, and they are:
Hexagon
Slotted
Pozidriv
Philips/Cross Slot
Security T
Torx 
Most IKEA screws have hexagonal and Pozidriv heads. You most likely have a Philips screwdriver at home, and using it with IKEA screws has not yielded good results. Using matching screwdrivers will get the screws into the pre-drilled holes.
IKEA and Philips screws are pretty identical, and you can easily confuse them. But if you look closely at a Pozidriv screw, you will see an extra small cross at a 45-degree angle to the standard star shape.
IKEA uses hexagonal screws because making keys for such heads is cheaper than other heads. The hex is also adaptable to almost any type of fastener, strong and simple.
Can You Use Regular Screws for IKEA Furniture?
Being one of the largest furniture brands worldwide, you might expect to find matching IKEA parts easily. But this is not the case, as the Swedish furniture giants make unique pieces. Screws are a crucial part of most IKEA furniture items.
Not having the correct screw can halt your furniture assembly completely, and it may be wobbly or unbalanced if you manage to complete the product. So, it is important to know how to get replacements if your original screws vanish into thin air.
Thankfully, you can find most screws, anchors, and other hardware parts at some hardware stores, like Ace Hardware store, Lowes, etc. An example of a regular replacement is a US US #10 x 0.75″ screw that corresponds to IKEA screw 100789 (a standard M6 x 18 wood screw).
While you can wing it with similar or regular screws, some products require custom fittings, and standard screws just won't work the same. For these screws, you can contact IKEA for replacement parts. 
Another place with an extensive selection of screws and furniture pieces for IKEA's products is FurnitureParts.com. Although IKEA products come with tools that make assembly easier, missing parts is the bane of consumers.
How Do You Screw-in IKEA Screws?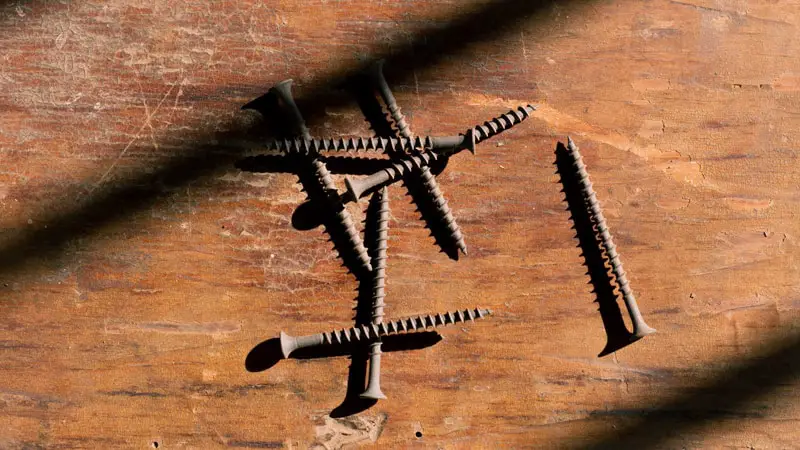 Screwing in IKEA screws can take you forever, or a few minutes. The ease and speed depend on the type of screw and your chosen method to get the job done. IKEA primarily uses the 4 mm hex screw, but you can also find flathead and Phillips screws in some products.
The hex screws may also vary in size, with smaller furniture items using the 3 mm hex screw and medium-sized pieces using the 5 mm hex screw. Larger products may use the 8 mm hex screw.
IKEA provides an Allen wrench or key for the hex screws in your product packaging. When you set out parts of the furniture, here are some things to do before, during, and after your assembly:
Check the instruction manual and take stock of the parts and tools.
Set out each Allen key next to the Allen head that matches it.
Fit the pieces together a little loosely until you finish the product.
After completing it, go around and tighten each screw.
If you fit the screws too tightly, you may splinter the wood, and fitting them too loosely will cause unstable furniture. Try to strike a balance.
Put away the assembly tools carefully and safely. You might need to use them for disassembling the furniture later—for moving houses or reselling.
Of note, all screws that come with IKEA furniture and kitchen cabinets are Pozidriv screws. Using a standard Phillips drill bit or screwdriver will strip the screws and cause them to cam out.
To avoid stripping your screws and blaming the poor quality of the screws, simply use a proper Pozidriv bit for the screws. It is much easier and efficient to do so.
Tips and Tools to Help You Assemble IKEA Furniture Faster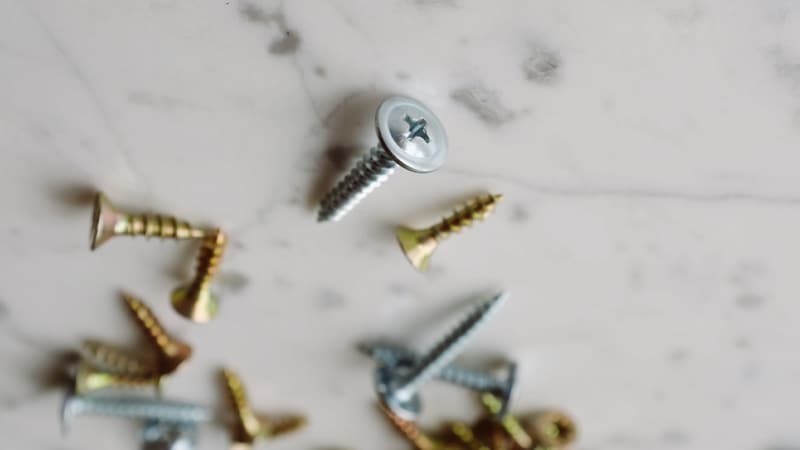 Fitting IKEA screws by hand or manually can take you forever with a heavy dose of frustration. To make your assembly easier, follow these tips:
Use a power tool to screw in most of your screws. A power drill is good, but you can also use power screwdrivers—cheaper and less powerful than drills.
Buying a set of metric hexagonal bits can save you the stress of hand tightening screws and bolts with your Allen wrenches. The hexagonal bits can fit into your drill.
A small hammer can come in handy for pounding some stubborn joints together or whacking tiny tacks into place. The smaller hammer helps with accuracy, and you won't create a hole in your bookshelf that needs covering.
A rubber mallet works best on pieces that you want to maintain the finish.
Some screws, like IKEA's turn-lock fasteners, are too delicate for power tools. You may use a screwdriver that comes with the necessary bits.
IKEA assembly is not for the faint of heart, and some products are more difficult to assemble than others. However, the right tools can save the day and keep your frustrations at bay. 
It is not too expensive to invest in power tools, especially if you are a loyal IKEA customer and enthusiast.