It is common to offer a tip after a service. Tipping applies to services offered in restaurants and home and office deliveries. Taking this into consideration, should you tip IKEA delivery? 
IKEA does not have a documented policy on tipping, so the decision to tip lies with you. If items are delivered to your front door, there shouldn't be a need for tipping. However, if IKEA delivers the item inside your house you might choose to tip the workers.
The tip you offer depends on your location, delivery time, and the size of delivery items. 
Who Do You Tip During An IKEA Delivery?
You can tip any person involved in the delivery of an item. The driver is the first point of contact and is the one who carries the delivery from the truck to the destination. You can tip them, especially if the item is heavy.
You can also tip the person or people who assemble furniture or install items. They are rendering a service that would otherwise take a lot of time and effort if you were to do it yourself. 
If I Paid For Delivery At IKEA, Do I Still Need To Tip The Delivery Person?
You do not have to tip an IKEA delivery person. The decision to tip lies with you. The delivery price you pay at IKEA is different from a tip offered. 
When an item is delivered and requires extra effort from the delivery person, you may decide to tip. 
What Should I Consider Before I Tip An IKEA Delivery Person?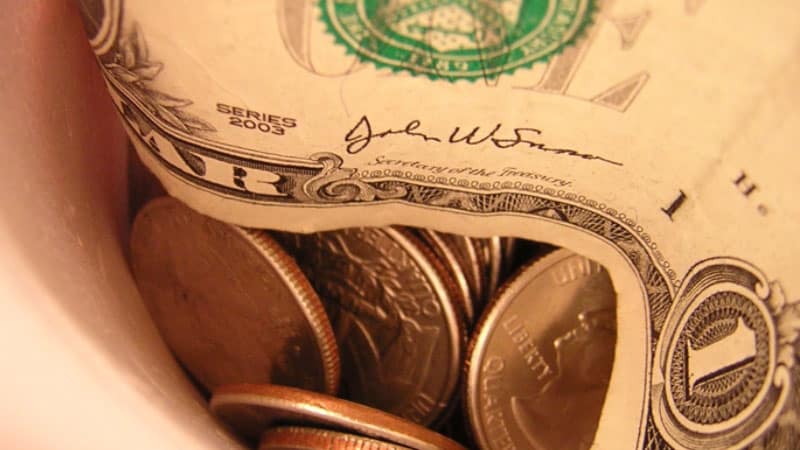 Distance
Some IKEA drivers travel long distances to deliver items. You can consider this and tip the driver.
Bulk of items
Some items are heavy and hard to lift and carry from one point to another. A delivery person who carries a sofa from the truck and up five flights of stairs may deserve a tip. Carrying bulky items might result in injury, so the safety hazard is worth considering.
Delivery of smaller items should also garner a tip, depending on the item's size and labor input which will dictate the amount.
Assembly and installations
Assembling items can be a challenging task, especially if the item is complex. Other than assembly, some items may need installation, either manually or electronically. It would be fair to tip assemblers or installers as they will save you a great deal of effort.
What Is The Reasonable Amount To Tip An IKEA Delivery Person?
There is no set amount to tip IKEA delivery. The amount depends on your pocket and ability to pay. 
Ideally, tips range between $5 and $20. Of course, the tips could go higher, and the range depends on the complexity of the delivery in general.
How Long Does Delivery Take At IKEA?
Delivery time depends on the delivery option you choose. Online deliveries take 1 – 3 days to complete. This delivery time applies to parcels or small item deliveries. 
More oversized items take 4-30 days under the Selected Day delivery option.  If you want your large items delivered faster, you can choose the Express Delivery option. Delivery of your item will be between 1-3 days. 
Can I Change My Delivery Date At IKEA?
You can change your delivery date at IKEA. There are several options to choose from, including changing the location of the delivery. You can change your delivery date the day before your delivery is due. This option applies to parcel deliveries.
For large items, the delivery date IKEA provides is the closest date they can deliver to you. If you wish, you can change the delivery to a later date. Changing the delivery date will depend on your dispatch and order status.
The best time to change your delivery date is within 48 hours of ordering. Changes made after this will be too late for IKEA to consider.
How Do I Know When My Delivery Order Is Ready?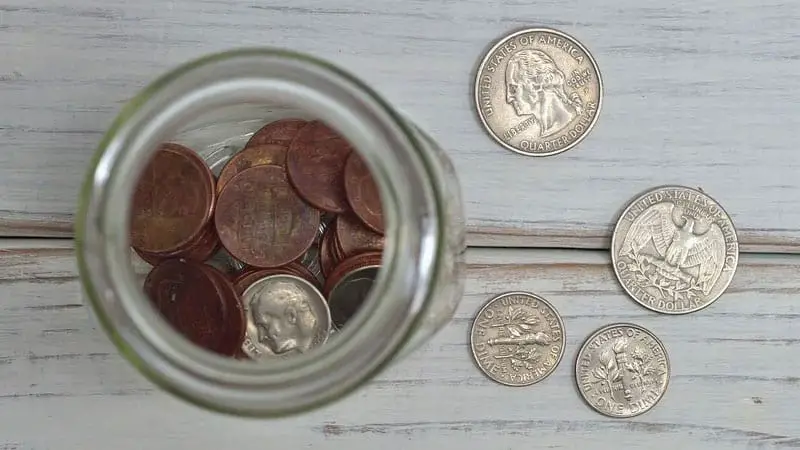 If you make and order in-store, you will receive a text message (provided you left your mobile number while ordering) a day before your delivery. The text message will contain a link that you will use to track your order. 
On the day of delivery, you will receive a message or pre-call informing you that your driver is on the way.
If you place your order online, you will receive an e-mail or text message one day before your delivery is due. You will be given options just in case you will not be home on the delivery date, on where they can deliver your parcel. 
On the delivery day, they will send you a tracking number and a one-hour time slot.
For larger deliveries, you will receive an e-mail or text message a day before delivery. They will text you an AM or PM four-hour time slot. On the delivery day, they will send you a personal tracking link to track your order.
You will receive a message one hour before they arrive to alert you that they are almost at the destination. 
What Happens If My Delivery Is Missing Or Damaged? 
If an item is damaged, faulty, or not up to your liking, you can return it within 365 days. You also have the option to exchange it with a similar item within the 365-day window. 
If an item is missing, it is best to contact them to track your order history and determine why the item is missing. If the fault is theirs, IKEA will refund you within 365 days. 
What Should I Do If I Have Delivery Restrictions In My Area? 
IKEA will ask you about specific details of your location before delivery. These include parking restrictions, vehicle parking permit requirements, time restrictions on delivery trucks, width and height restrictions in your delivery room, and if your area is in a red route.
Knowledge of this before delivery will ensure the driver adheres to any compliance required in your area. You will need to inform IKEA of any restrictions in good time and communicate any significant difficulties they might face during delivery.