You can save a lot of money by making most of your purchases from Costco if you have a membership. However, furniture purchases are different. Buying from a retailer that assembles the furniture upon delivery may be better, but does Costco offer assembly after delivery?
Furniture purchased at Costco is unlikely to be assembled, but customers can get assembly service when selecting the White Glove Delivery option during purchase. Otherwise, customers can either assemble the item themselves or hire a professional, which is usually cheaper than White Glove delivery.
In this article, you'll learn all you need to know about buying pieces of furniture from Costco. With the information provided in this article, you can decide if Costco is your best destination for furniture purchases 
Does Costco Deliver Furniture for Free?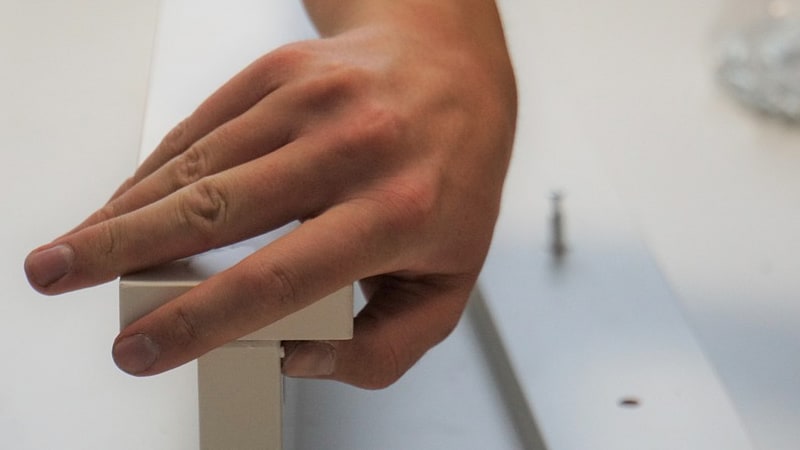 In most cases, Costco doesn't offer an option to deliver your furniture for free. For the best experience, it's recommended to choose either the White Glove, Room of Choice, or the Threshold delivery option when working with pieces of furniture.
None of these delivery options are totally free, but the prices depend on the perceived convenience of the delivery method.
The White Glove delivery option is the most expensive, costing about $100 to $200 for each delivery. It's also the only delivery option that offers full furniture assembly as part of the package. So, paying the extra bucks may be well worth it if you're lucky.
The Room of Choice option follows, and the threshold delivery option isn't all that expensive. However, you shouldn't expect the carrier to help in assembling the furniture with either of these options.
Does Costco Furniture Come Assembled?
Most Costco furniture pieces don't come assembled. Unless you select the (expensive) White Glove Delivery option during the purchase, the carrier won't assemble or help assemble the piece of furniture after delivery.
However, many professionals offer Costco furniture assembly services on the internet for cheap prices. They can help you set up your furniture at little cost after getting it from Costco.
But which option is more economical: selecting the White Glove delivery option and not having to worry about assembly or selecting other options and hiring a separate professional to set it up for you.
Since there is almost no way to determine what delivery company will handle your order, it's almost impossible to tell for sure. Things can go incredibly wrong or pleasantly right either way.
However, choosing a cheaper delivery option and hiring a separate professional to assemble the furniture after the fact gives you a lot more wiggle room. While you may not be saving any money with this option, you can ensure that you get high-quality assembly service.
If you'd rather not have to search for a separate person to do the assembly, you can simply choose the White Glove delivery option. It's just important to note that White Glove deliveries aren't perfect; we've seen many dissatisfied customers who selected this mode of delivery!
What Does Costco White Glove Mean?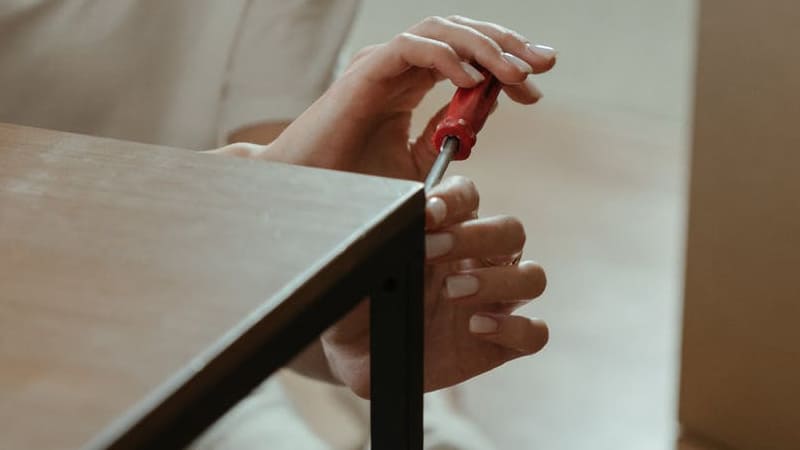 White Glove delivery refers to Costco's best delivery option, but it's also the most expensive. When you choose the White Glove delivery option, you'll get the furniture delivered and unpacked. The carrier will also set up the item and verify that there are no problems with the order.
When you select the White Glove Delivery option during the purchase, Costco will ship your order to a local delivery agent. The local delivery agent will contact you to schedule an appointment and they will show up to deliver and assemble the furniture on schedule.
The White Glove Delivery option on Costco takes up to four weeks and costs about $150 to $200. Reading some negative reviews on the internet, it may be somewhat difficult to justify paying such an exorbitant amount for subpar service.
If you're open to other options other than the White Glove delivery option, here are some that cost less and offer similar services.
1. Room of Choice Delivery
Costco's Room of Choice delivery is similar to the White Glove delivery option, but it's cheaper and doesn't involve assembling the furniture piece.
When you select this delivery option, you'll also be required to schedule a delivery date and time with the delivery company. An adult must also be present during the delivery as someone must sign an acknowledgment before the carrier delivers the furniture.
If you can't justify paying for the White Glove delivery option, the Room of Choice delivery is your next best bet.
2. Threshold Delivery
Threshold delivery only requires the physical presence of an adult but the carrier won't help in moving the furniture into a room.
If you chose the threshold delivery option during checkout, the carrier will drop the item on the first dry area of your property, usually your garage. This drop-off is usually after you've signed a form acknowledging the delivery.
If you want a delivery option that doesn't require you to be physically present, you may want to select Costco's standard delivery during your order.
3. Standard Delivery
There are two variants of the standard delivery on Costco: the standard delivery with a prescheduled appointment and the one without it. The former requires the delivery company to call you to schedule an appointment before the delivery date, while the latter doesn't.
The standard delivery on Costco is handled by top delivery services like UPS or FedEx. You can also select express shipping on a standard delivery for an added price.
With both variants of the standard delivery, the delivery company will only send a carrier to leave the item on your front door. You don't need to have an adult present and you can also choose not to schedule the delivery beforehand.
It's important to note that none of the delivery options mentioned above are handled by Costco. Costco only ships your item to the delivery company which is responsible for everything afterward.
Because of this, your mileage may vary when receiving a piece of furniture from Costco. While some customers report excellent delivery experiences with helpful carriers, others had to do most of the carrying and assembly, even when they paid for the White Glove delivery option.