Purple mattresses have a unique construction known as the Purple Grid that some people swear gives them the best night's sleep. But looking at the prices, the mattresses can be expensive. So can you buy a returned Purple mattress?
Purple does not sell returned mattresses and tends to donate them to charity. If the charity option is not available, they will send it to the landfill. The usual online marketplaces like Craigslist or Facebook Marketplace would be the best bet to find a cheaper Purple mattress.
I'll run you through Purple's policies regarding returning mattresses, as well as checking out what happens to a returned mattress. We'll also look at how you can get your hands on a returned mattress from Purple.
What Does Purple Do With Returned Mattresses?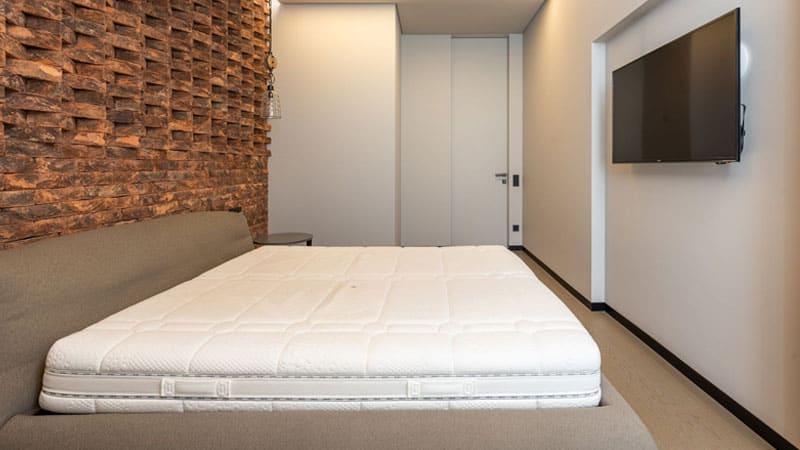 Purple generally goes one of two ways after getting mattress return. On their website, they state that their first preference is to give the returned mattress to an organized charity.
This isn't always possible, and so if there are no local charities that Purple can give the mattress to, then it is disposed of. Purple states they'll have a local haul-away or trash collection service come by to grab the mattress.
Given the explicit nature of this returns policy, it is clear that Purple does not resell their mattresses returned under their 100 night trial policy.
The Purple Mattress Return Policy
The return policy is stated clearly on their website and is slightly unique to Purple. All Purple products include a trial or return period. This is a 100 night mattress trial, and Purple recommends at least 21 nights minimum to adjust.
This period of 100 days starts from the date of delivery to your house.
As you have a maximum of 100 nights, Purple recommends that you try and do 30 nights if you're still feeling discomfort after 21 nights. After this, they will take a return with no questions asked, at no cost to you.
Purple mattresses utilize a grid system that works best with the specific Purple sheets. You can use normal fitted sheets but Purple recommends that they are stretchy. This won't stop you doing a return but may prevent you getting the most out of the mattress.
Purple states that it will likely take some time to adjust to your Purple mattress so that you should take advantage of as many of the 100 nights to give time for your body to fully adjust.
Does Purple Sell Returned Mattresses?
Purple will not sell mattresses returned to them. There are some major issues surrounding hygiene as well as the low value of a returned mattress. This is not particularly unique to Purple as most mattress retailers don't want to deal with the hassle of used mattresses.
A used mattress is one of the most difficult items to sell either privately or through retail. Some states have specific regulations against selling used mattresses.
On top of these supply-side issues, there are demand-side issues because most people don't want a used mattress.
Research local laws and regulations around selling used mattresses. Some local authorities even require the mattresses to be properly sanitized and be labeled as "used". Failure to follow such health regulations can result in a hefty fine.
Your jurisdiction may be even more lenient and have few, if any, regulations on reselling a used mattress. Even in these jurisdictions, Purple does not sell its mattresses and still goes down the charity or junk route.
Some surveys have shown that less than 10% of people surveyed would buy a used mattress. For comparison, from the same survey 100% of those surveyed would buy a used table. 
So the fact that they're hard to sell and there could be legal issues surrounding the sale, Purple are very unlikely to go against their company policy and sell them.
How Do I Get A Purple Returned Mattress?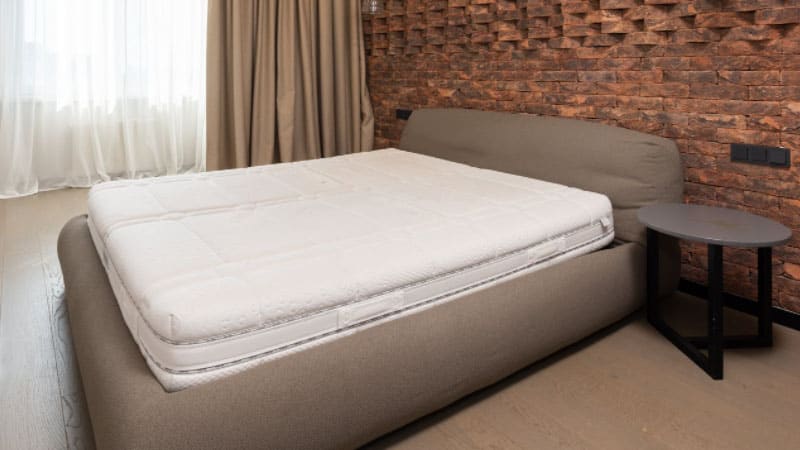 Local charities will be the first place to look for a Purple mattress. You could try contacting the local Purple retailer and ask them what charity they use as Purple will tend to get an arrangement with a charity and send all returns their way.
From user reviews, the Salvation Army seems to be one of the more common charities that accept Purple mattresses. Find out the local warehouse for the Salvation Army that will take big or bulky donations such as mattresses and furniture and pay a visit.
Purple mattresses come with a 10 year warranty. If you can establish a date from the tag on the mattress and it is still within the 10 years, it could be a good way to get a quality mattress.
As it is not possible to get a returned mattress directly from Purple, your other option is all the usual places to find used mattresses. Craigslist will have many varieties of used mattresses for sale, amongst those you can find Purple mattresses.
Otherwise try similar websites like Facebook Marketplace, Recycler or Offerup. Have a look at Purple's product listing page and try searching for exact keywords or models of Purple mattresses to help narrow your search.
Otherwise, look in local classifieds for garage sales in your area and give them a ring to see if they're selling a mattress.
The average mattress only lasts seven years so don't buy a used one that is older than this.
If you really need a mattress, given the price of new mattresses and the terrible resale value, it does raise some issues regarding why someone would want to sell or return a mattress if it is still within warranty and not obviously broken.
Like any used mattress, there are also concerns about how the mattress was used, for example as someone's main bed or as a spare mattress.
Keep in mind that any warranty will not be extended to cover you as the new owner.