When it comes to ordering furniture items and household products online, Wayfair is, arguably, one of the best platforms that you can trust to get the job done. The company is tech-based – it utilizes technology to provide a selection of tons of household products for its customers.
Furthermore, Wayfair is an American e-commerce company that has been around for about 2 decades. The company is known to be reliable when it comes to delivering furniture items and other household products to tens of millions of its active customers across the world.
Wayfair is reliable for a lot of reasons. First, its website is easy to use, meaning that users can quickly find their desired products on the platform with no stress. Apart from that, the company's delivery process is fast. 
Wayfair has an "Express Shipping Package" that only takes one business day. Customers can expect to pay more for the expedited shipping option, but they should receive their furniture items within a day.
Does Wayfair deliver its furniture and household products fast? Does Wayfair have 2-day shipping? How many days does it take Wayfair to ship products to its customers? These and more are the frequently asked questions you'll find answers to as you read through the rest of this post.
Does Wayfair Deliver Fast?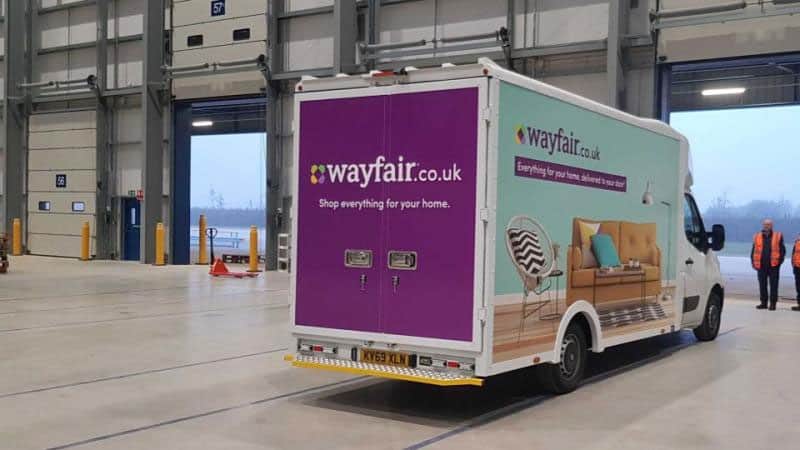 Wayfair has a fast delivery option. However, you need to understand that how fast you get to receive your items depends on a couple of factors, including the type of product and the option you're choosing to get the products delivered.
Furthermore, when it comes to getting your order from Wayfair, there are a couple of delivery options that you can opt for. You can always get your products delivered in a single business day, depending on a couple of factors. According to Wayfair, this type of shipping option is called Express Shipping.
You need to understand that how quickly your products get delivered to your home depends on one factor, which is the size of your products. 
Small items, often, are delivered faster than large items. The time frame for delivering small household products on Wayfair is usually between one day and two days, depending on your location and the option you're interested in opting for. 
The delivery time frame for large items often varies depending on several factors, including the location. For instance, according to the platform, the delivery of large household products (items more than 150 lbs) can also take up to 3 weeks.
The bottom line is that Wayfair has a fast delivery option. However, this is usually for small items that are less than 150 lbs. The company often sends the products using two different platforms; UPS and FedEx.
Large Household Items Often Require A Longer Delivery Time
For large items, you may expect your products to take a bit longer. That's so because this often requires the company to use a safer method to ship the items to your location. Wayfair often partners with carriers who specialize in transportation and final delivery, just to make sure you get your products safely.
The shipping process for large household items include the following:
At checkout, you'll need to pick a delivery option for the products. How fast your products get delivered will depend on the type of product you're purchasing. So, delivery options for large items often vary.
Next, your order will get picked up from the warehouse. At this point, the products will first go to a reliable carrier. Of course, at this point, the company will send you a shipping confirmation email, letting you know that your order is on the way.
The carrier will call you after receiving your order from Wayfair to schedule a date for delivering the product.
Does Wayfair Have 2-Day Shipping?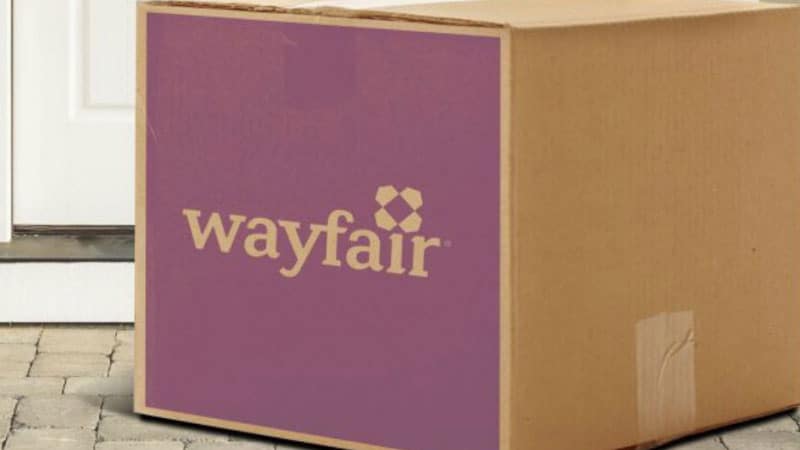 Wayfair has a 2-day shipping option for some of its products. The two days shipping package offered by Wayfair is called Expedite Shipping.
Like the express shipping option, expedite shipping is primarily designed for small household products, which are usually less than 150 lbs. These products, as earlier mentioned, are only shipped by FedEx and UPS.
As soon as you check out your order, you'll be required to pick between express delivery and expedite delivery. Since you're looking for a 2 business day delivery, all you need to do is not for the expedite package.
Furthermore, as soon as your order gets shipped, you'll be provided with a FedEx or UPS tracking number. With the number, you'll be able to track your order using FedEx Delivery Manager or UPS My Choice. You can also perform a couple of other things with the tracking number. Some of what you can do with it include changing your delivery location and date.
The bottom line is that Wayfair has a two-day shipping package for small items. You can choose this option and get your products delivered through FedEx or UPS.
How Many Days Does It Take Wayfair To Ship?
How long it takes Wayfair to ship your orders to your address depends on a couple of factors, such as the type of product you're buying and its size. 
Usually, for small items (less than 150 lbs), you can get your products as fast as one or two business days. As for large items, the company says your order could get delivered between 1 to 3 weeks.
How Do I Get Faster Shipping On Wayfair?
One way to get faster shipping on Wayfair is to use the "Change Ship Speed" feature in the Orders section of the home page. This offering will enable you to modify your shipping option to the one that suits you. You can sign in here to make your shipping faster.