You almost certainly know that IKEA is one of the biggest furniture suppliers worldwide. You also know they have a "no-nonsense return policy" that is unmatched by most other furniture suppliers. One question you certainly don't have an answer to is how long do returns take at IKEA?
IKEA returns don't typically take a long time. If items are returned in person at an IKEA store, refunds are processed immediately. Otherwise, customers may have to fill a return form, ship the product to IKEA, and wait for a confirmation, usually taking from three to ten working days.
If you have anything to return to IKEA, this guide will give you a realistic timeline that you can stick to while estimating the date you will get your refund. You will also learn why IKEA returns may take so long and how to avoid them.
Why Do IKEA Returns Take So Long?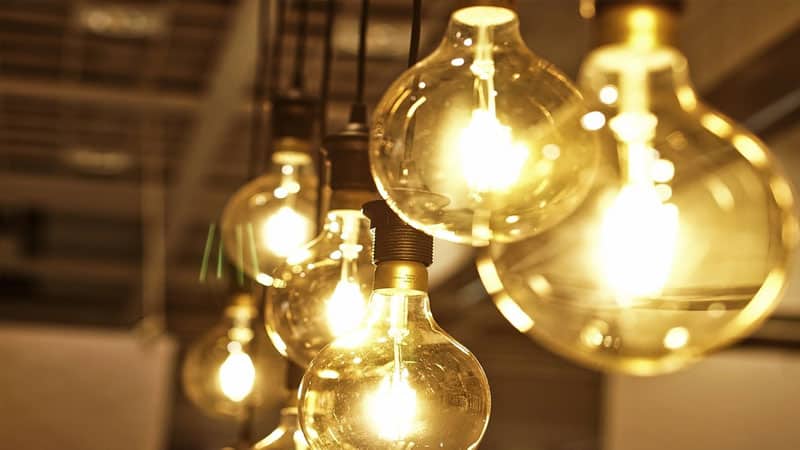 IKEA returns don't typically take so long. In most cases, you should have your refund on the same day or ten business days later most. However, some factors can lead to elongation of the return process for IKEA purchases.
Firstly, returning items without a receipt can turn out to be a real drag, especially when you don't want IKEA store credits. The store credits are useless anywhere outside the store, so it's only logical that no one would like that.
Also, kitchen items usually don't make efficient returns. Some kitchen purchases include hundreds of pieces that must be taken into account individually. If one or more of the pieces have defects, it may affect the entire return process.
Lastly, IKEA may ask to scan your ID whenever you're returning an item. If the records show that you return items too frequently, your return may be delayed or declined to prevent return fraud.
How to Return Something for a Refund at IKEA
If you bought any of the eligible pieces of furniture, you could return it for a full refund within 365 days after the date of purchase if it's new and opened. If it's used, the return deadline gets slashed to 180 days, obviously due to abuse of their famed "no-nonsense" return policies.
If you're unsatisfied with your IKEA purchase, you can always return it before 365 days. Here are the various ways to return a piece of furniture to IKEA for a full refund.
1. Physical Return to an IKEA Store
If you live close to any IKEA store, this method is the best way to return anything you bought from them. Not only will you bypass the costs of shipping the product, but you also get your refunds processed immediately without waiting for any working weeks.
Also, you only have this option if you purchased the item in a store. You can't return a furniture piece from IKEA through the mail if you didn't order it online in the first place.
Here are the steps required to return an item to a physical IKEA store for a refund or replacement.
Grab a proof of purchase. IKEA may not process your refund if you can't produce your purchase receipt when asking for a refund, so you may want to grab the receipts for the furniture pieces.
If you don't have the receipts anymore, you can still try to request a refund. In this case, IKEA will try verifying your purchase using entries from their database, but it can be tedious.
Transport the furniture piece to an IKEA store along with proof of purchase and a valid ID. You don't have to keep the packaging on the item; if it doesn't show any disfiguring wear or tear, you can always return it.
Provide all the required details to the customer service representative in charge of processing the return. They should only ask for your ID and proof of payment.
If you have your proof of payment, the return process shouldn't take very long. It typically takes a few minutes max, and you should have your money back in the same payment method you used while buying the item.
However, if you can't provide a payment receipt to verify your payment method, IKEA will issue your refund in-store credits. That means you can only use it for future IKEA purchases.
2. Returns by Mail
Online purchases are handled a bit differently when it comes to returns. While you still have the regular 365 days to return the item, you can only return it by mail within 14 days. After 14 days, you can no longer mail the furniture piece back to IKEA; you have to take it to their warehouse.
You can use the online receipt sent to your email after the purchase to verify your purchase and process a refund.
When you send in an item through the mail, you'll have to wait for at least three working days for an IKEA staff to go through your return request and process the refund. Typically, you should get your refund in seven to ten days after initiating the refund request. 
Exceptions to IKEA Return Policy
According to IKEA's "no-nonsense" return policy, you can return items you buy at IKEA for a full refund if it's not older than a year, right?
Well, almost. There are some important exceptions to IKEA's return policy that you should know as a customer before attempting to return any item to IKEA. Here are some of the exceptions to the rules in IKEA's no-nonsense return policy.
1. You can't return mattresses for a refund.
You can return mattresses to IKEA, but you simply can't return a bed for a refund. Instead, you can exchange the mattress for another one if it isn't outside the 365-day return window.
If the mattress isn't new, you only have 180 days to make a return request. Almost all other rules regarding returns in IKEA apply to mattresses too, just that you can't get a refund for one.
2. You can't return gift cards.
You returning gift cards defeats the purpose of purchasing them in the first place. Once you buy a gift card from IKEA, you can only cash it by reselling it on other platforms, but not back to IKEA.