As an accessory, furniture defines the look and feel of your rooms and helps you to enjoy a comfortable living experience. Because it can be an expensive investment, you can consider the benefits of buying damaged furniture. Whether you are scouring thrift stores or the showroom of a big brand, how much discount do you get for damaged furniture?
Many stores will give a markdown of 10% to 20% on damaged furniture. If you're considering an item that is discontinued or heavily damaged, you could begin with an offer that might be 40% or more of the stated price.
In this article, I will explore the different ways to deal with damaged furniture and what you should do if your furniture arrives damaged. I will also discuss how much discount damaged furniture should get and how to ask for a discount on damaged furniture.
Should I Accept Damaged Furniture?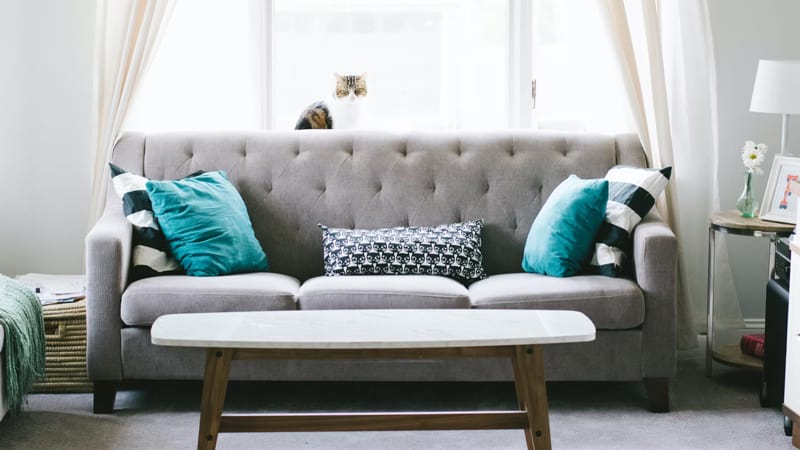 It's disheartening to spend time and money selecting new furniture just to have it delivered damaged. You deserve damage-free furniture and if you receive anything less, do not accept it. 
Whether it is a curbside delivery or white glove delivery, inspect each piece of furniture. Inspect every part and be certain that it is exactly as it should be. If there is any damage, ask the delivery crew to load it right back and return it.
Before the delivery team leaves, there is usually a release form you sign, confirming that the items were delivered without damage and in one piece. Do not sign that release form if there is damage. Refusing the delivery in this way absolves you of all payment responsibilities.
If the product is assembled in your house, inspect thoroughly for damage before they discard the boxes and leave. Even if you have paid for the furniture, write the problems and refuse the delivery. 
What Should You Do If Your Furniture Arrives Damaged?
Even though it is a huge letdown to have your precious merchandise arrive with damages, it doesn't have to end there. You can still get exactly what you want, how you want it, by doing the following: 
Don't accept the delivery even if the furniture has already been assembled in your home. Getting new furniture or a refund will be easier if you refuse delivery immediately. If you paid with a check or credit card, you can call your bank to stop processing the order. The store cannot complete the sale and they will have to rectify the problem.
Identify the extent of the damage and document it. If you skipped point 1, you can still start from here. Take photos of the damage and of the entire furniture, so you can have a record for yourself and for the customer care personnel you will deal with.
Read all the instructions on your receipt. Although it is best to do this before you leave the store, it still helps if you notice the damage after you have received delivery for it. Lodge a complaint as instructed and wait for a response.
Don't wait for too long to lodge your complaint. Many stores respond to complaints within 7 to 30 days and it is hard to get a resolution once that window closes.
Seek the instructions on how to handle the damaged furniture and on the process of returning it.
Keep your order number handy. It will be on your receipt and it will help the customer care representative find your purchase easily.
Know the exact resolution you want and pursue it to the end. Would like a full refund, a repair, or a replacement? Be firm in your request, don't hedge, and don't settle for less.
Escalate the issue to the appropriate authorities if the company refuses to comply with your requests. You can report the company to the Better Business Bureau and other local and state agencies that can investigate your allegations. You can also file a report with the insurance company of the carrier, and notify the store of your intentions to file a claim.
How Much Should Damaged Furniture Be Discounted?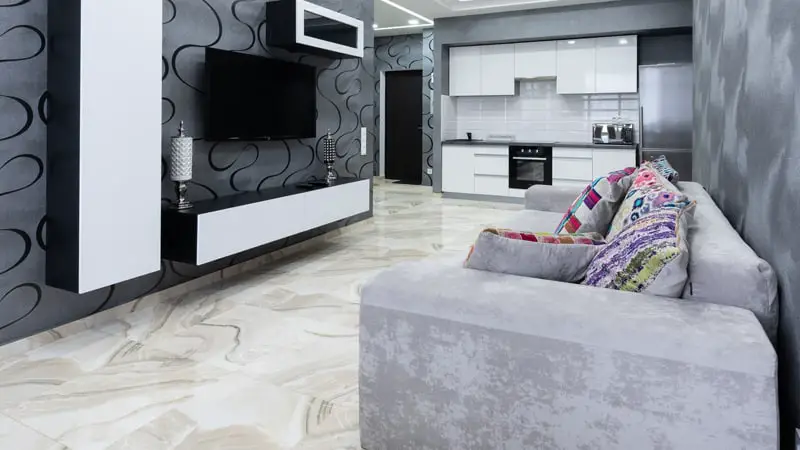 There are no standard rates of discount on damaged furniture. The amount of markdown will depend on how bad the damage is, how eager they are to get rid of the piece of furniture, and the strength of your haggling skills. Discounts can range from 10% to 80%.
When you go furniture shopping, you should be armed with some information:
First, thrift shops and yard sales are not the only places where you can find affordable treasures. Floor models (items on display) in furniture stores are cheaper than the rest of the stock. Damaged or slightly dented furniture also has some dollars knocked off the original price.
Do not be afraid to negotiate. The markup for normal furniture is often up to 400%. This means that the price has been ridiculously increased so the salesperson can get a commission out of it. This gives you some wiggle room to negotiate for a price that will not cripple your finances.
Wouldn't it be an absolute treat to find a floor model that is already damaged? It is best to find the best deals when you can and damaged furniture provides such a wonderful opportunity to save some money.
How To Ask For A Discount On Damaged Furniture
Asking for any kind of discount requires some courage and a huge dose of kindness. Engage a friendly salesperson in conversation by starting with a compliment. If they are unable to give you a discount, ask to be directed to a manager.
It also doesn't hurt when you mention the repairs the damaged furniture would need and their estimated cost. For example, "I love this dresser, but the dented corner needs some sanding and paint and the drawer knobs will have to be replaced. Fixing it will take several hours and cost around $80. Would you be willing to accept $200 for it?" 
The prospect of buying used or damaged furniture can be intimidating, but if you can deal with the scratches and dents, you can make significant savings.