Ashley Furniture is historically popular for being one of the best budget furniture retailers in the United States. With some of their furniture pieces now carrying insane price tags, one might want to reassess the answer to the question: is Ashley Furniture overpriced?
Ashley Furniture may have slightly higher prices than its closest competitors, but its products are certainly not overpriced. For budget furniture, you'll be hard-pressed to find a retailer that offers similar quality for lower prices.
If you think you aren't getting your value for money on your Ashley Furniture purchases, you can use some alternatives. In this post, I'll show you why you may want to keep shopping at Ashley, and some compelling alternatives if you've decided to make the switch.
Why Is Ashley Furniture So Expensive?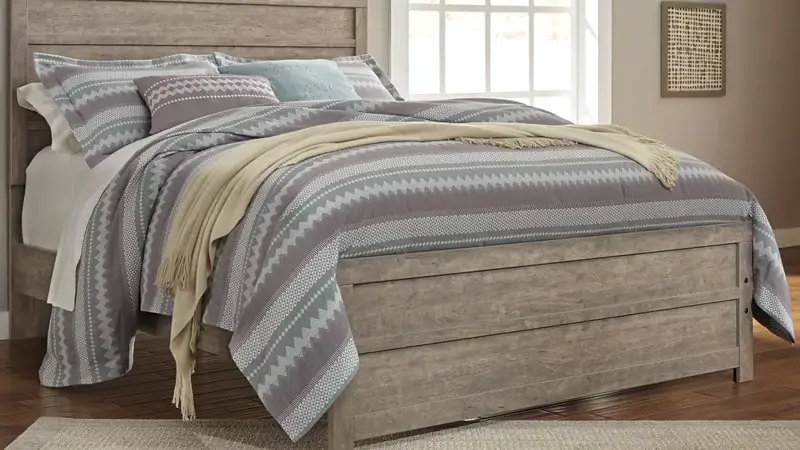 Seeing the ridiculous price tags on furniture pieces in a store that's supposed to provide budget furniture is sure to elicit one response from shoppers: why is Ashley Furniture so expensive?
The answer: it might not be so expensive; given the quality you get. While Ashley Furniture is still much of a budget retailer, they make some really good furniture pieces which they can't possibly give away at ridiculously low prices.
At the same price point, it's hard to find retailers with furniture that beats Ashley. Ashley Furniture manufactures most of their furniture pieces from real wood, which is more durable and of higher quality, consequently making their products more expensive.
If you want to get lower prices on Ashley furniture pieces, you can wait for special sales that happen quite frequently. With the right timing, you can buy some of your favorite pieces of furniture for up to 50% off.
Is Ashley Furniture Good Quality?
Ashley Furniture quality depends heavily on what you deem as "good quality" furniture. If you're the regular budget-minded consumer who prioritizes getting better prices over better quality, you'll get excellent quality furniture pieces from Ashley Furniture.
However, if you're on the lookout for the best of the best furniture pieces, Ashley Furniture doesn't really hold up to that standard.
Many furniture retailers make better furniture pieces than Ashley Furniture when you don't take prices into account.
At the price point for most of Ashley's stock, however, their furniture quality is hard to beat. They're the only furniture manufacturer and retailer that has consistently made great furniture at a price that doesn't look too outrageous to the regular shopper.
Every good thing comes at a price, and Ashley Furniture can't give away excellent furniture pieces for free. To have a taste of Ashley's excellence, you must be willing to depart with more of your money than you would at competing budget stores.
Is Ashley Furniture Overpriced?
If you're buying all your furniture at a list price from any retailer without attempting to get any discounts, you're almost certainly buying overpriced products. However, that is due to no fault of the retailer; everyone wants to make the most out of a purchase.
The list price you see on most Ashley furniture pieces are the cost prices marked up by anywhere around 40% to 400%. Needless to say, you can save a lot of money by not buying at the quoted price.
When you factor in Ashley's furniture quality and the practices from all other major industry players, it becomes increasingly difficult to describe Ashley Furniture products as overpriced.
Before buying furniture at Ashley, you should try cutting down the price by trying some strategies that can help you save money on a purchase. Here are some ways to get lower prices on furniture pieces at any Ashley HomeStore.
1. Negotiations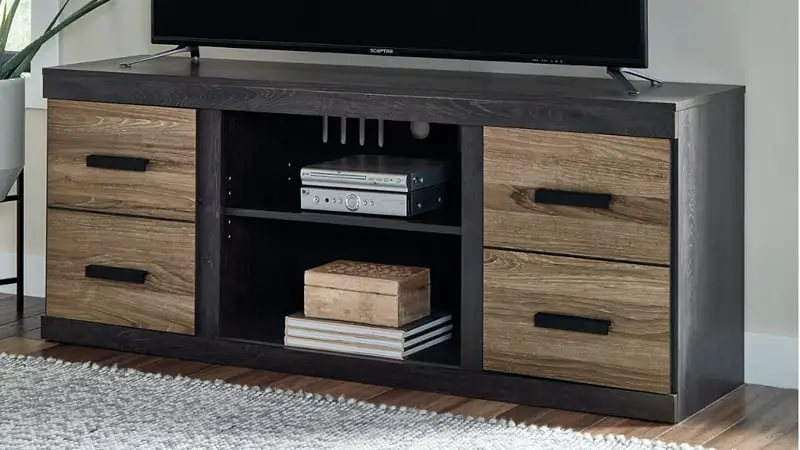 Most people don't care to negotiate prices at Ashley Furniture, but you can negotiate with the salesperson to get a significant discount on the original price of the furniture piece.
While negotiation may not be possible at most furniture stores, you can usually negotiate prices at stores that pay via commission. Since these stores pay employees based on their sales volumes, you can negotiate prices with them, although they'll always aim for the highest price possible.
Before getting your next furniture piece at Ashley, you should try negotiating to get a lower price. While the whole deal may end up taking longer, you end up saving money, which is more important.
2. Special deals
If you can buy a furniture piece during a special sale at Ashley, you will be getting a significant markdown on the price. Fortunately, special deals happen frequently at Ashley and waiting until the next one is almost certainly not a long wait.
If you can wait until Black Friday, you may be getting up to 50% off on furniture pieces. In addition to Black Friday, you also get special sales deals on Labor Day and Memorial Day.
In addition to these, you can also source coupons and discounts to get better prices on furniture at Ashley. Taking advantage of these deals will convince you that Ashley Furniture doesn't sell overpriced furniture, you're the one buying it wrong.
Is Ashley Furniture Too Expensive Compared to Other Furniture Stores?
A clever way to determine the fairness of Ashley Furniture prices is by comparing them to other furniture stores to see how competitive their prices are.
While this practice works to some extent, it has an obvious flaw. It only paints the stores with the cheapest products in a good picture; it doesn't put the quality of the product into account. However, furniture quality should be one of your top priorities when purchasing at any retail store.
Comparing prices of products directly from Ashley Furniture with another budget retailer like Rooms To Go might show an obvious advantage for the latter, but the quality usually suffers. Since Ashley makes most of their furniture, you'll almost always get a quality product.
Also, if you take advantage of all the sales deals that Ashley Furniture offers, you should be getting prices that are miles ahead of what you can typically get for furniture at any other retail store in the country.