You've probably heard the phrase "Ashley Furniture" being thrown around quite often. At the same time, all the stores you seem to come across are branded Ashley HomeStore. Curiosity will have anyone ask: is Ashley HomeStore the same as Ashley Furniture?
Ashley Furniture is the parent company, while Ashley HomeStore is a subsidiary. While they aren't the same, they're part of the bigger Ashley Furniture franchise, which is both the largest manufacturer and retailer of furniture in the United States.
If you still don't understand the difference between them clearly, gaining some extra background information will help. This post will clear all your doubts regarding Ashley HomeStore and Ashley Furniture and the relationship between them.
Who Owns Ashley Furniture?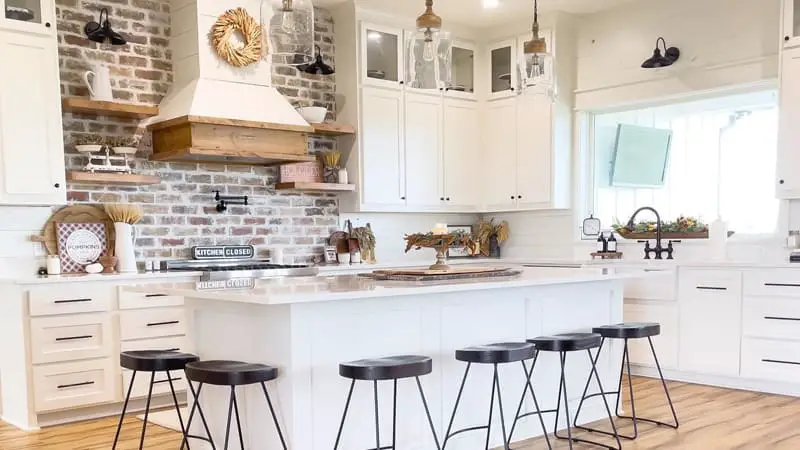 Ashley Furniture has a long history. They've been around since the 1940s, but the company as we know it today was formerly two different companies; a furniture manufacturer and a furniture retailer. A merger between the two companies led to widespread success making them unbeatable.
The company is run by Ron Wanek and his son Todd Wanek, both of which have significant stakes in the privately traded company.
Ron Wanek has formerly held the position of CEO, but he is currently the chairman of the board, while his son Todd has since taken over as the CEO and president of the insanely successful company.
Ron and Todd Wanek didn't always own Ashley Furniture. The existence of the company dates back to the 1940s when it was founded by Carlyle Weinberger. It was originally founded as Ashley Furniture to act like a retail store focusing on furniture products.
At that time, Ashley Furniture sold furniture manufactured by local companies and they grew rapidly, opening another branch.
It wasn't until 1976 when a group of investors bought Carlyle Weinberger out of Ashley Furniture, but it still operated as an independent entity without any manufacturing plants. However, it worked closely with Arcadia Furniture, which was mainly a furniture manufacturer, helping to market the firm's goods.
By 1994, Ashley Furniture acquired Sklar-Peppler to start its in-house upholstery manufacturing. The first Ashley HomeStore was opened in 1997 in Alaska, and the company has continued to grow in leaps and bounds since then.
The majority owner of Ashley Furniture, Ron Wanek is among the top 400 richest Americans, and he has been there for quite a while. Although he stopped being CEO in 2002, he has maintained a net worth of around $7.7 billion, comfortably placing him amongst the richest billionaires in America.
Todd Wanek has also managed to break into the list of the top 400 richest Americans, although he sits pretty far behind his father in the group. With a net worth of $4.8 billion, he may need to make some more money to get on the same level as his father.
Is Ashley HomeStore the Same as Ashley Furniture?
Ashley Furniture owns the Ashley Furniture HomeStore franchise, which is the largest furniture retailer in the United States. Surprisingly enough, Ashley Furniture also controls a chain of furniture manufacturing plants around the world, making them the largest furniture manufacturer in the world.
Ashley Furniture opened its 1,000th Ashley HomeStore in 2020, solidifying its monopoly over the furniture market. Ashley wins heavily on both ends, as they're both the biggest manufacturers and the biggest retailers all at the same time.
Summarily, Ashley HomeStore isn't the same as Ashley Furniture. Ashley Furniture describes the entire company, which includes the hundreds of manufacturing plants as well as the numerous retail stores around the world.
Ashley HomeStores, however, only makes a part of the retail unit of the overall company. They include the stores that are owned and managed by the company, but they also include the stores managed by regular individuals through special franchises.
Are Wayfair and Ashley Furniture the same Company?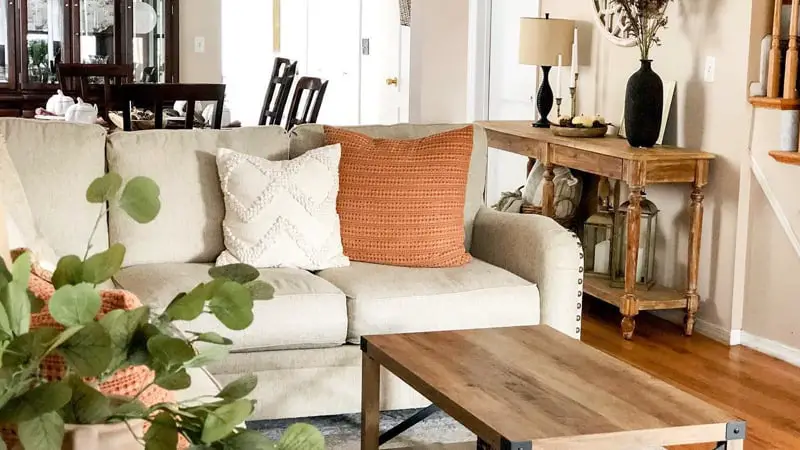 In a world seemingly dominated by Ashley HomeStores, seeing another company make giant strides in furniture retail makes you think they're related to Ashley. To clarify things, are Wayfair and Ashley Furniture the same company?
In a nutshell, they're not the same company. While Ashley Furniture manufactures and sells furniture pieces mostly to an offline audience, Wayfair is recently taking the internet audience by storm, and they're posing a very disturbing threat to Ashley's monopoly.
While Wayfair is still behind Ashley Furniture in terms of sales volume, they're not very far behind. If the brand continues to grow at a steady rate, a day may come when Ashley eventually gets dethroned as the king of furniture retail.
To paint a clear picture of the differences between these two companies, it's important to compare and contrast them. Below are some of the major differences between these two brands in summary.
1. Revenue
With Ashley being the largest furniture retailer in the US, it's only natural that they make more money than Wayfair. But, Wayfair makes far less money, that any kind of profit margin will put Ashley above them.
In 2020, Ashley Furniture generated about $5 billion in profits, while Wayfair lost about half a billion dollars. While they lost in monetary terms, they gained so much popularity and repeat buyers that they could go up against Ashley in a comparison.
2. Brands
Ashley Furniture has only one main subsidiary: Ashley HomeStore. Apart from the numerous plants that manufacture furniture pieces for the company, the rest of Ashley Furniture is pretty boring, to say the least.
Wayfair is the exact opposite. While it may be several times smaller than Ashley, it has four other brands. All Wayfair brands sell furniture and upholstery, but they focus on different segments of the market.
In addition to Wayfair.com, Wayfair also owns Joss and Main, Perigold, AllModern, and Birch Lane. If you purchase from any of the mentioned brands, you're buying from Wayfair.
3. Business model
Unlike Ashley Furniture, Wayfair doesn't produce its furniture. It buys from other manufacturers, Ashley for instance, rebrands the product, and sells it as a Wayfair product. This model is closer to dropshipping and is a far cry from Ashley's model.
While some Ashley Stores also offer furniture from third-party manufacturers, it's not usually the case. Most of the furniture pieces you buy from Ashley are usually produced by Ashley.