Among America's leading home furnishing retailers, Crate & Barrel is one of the most well-known. They provide almost everything you need to furnish a new home or update your existing home, both inside and out. With lighting pieces that go up to $6,000, do you consider Crate and Barrel a high-end furniture brand?
The quality and prices of distinctively designed Crate & Barrel products put them in the high-end range of furniture suppliers and retailers. Although they don't make it into some "top 10" lists of high-end furniture brands worldwide, they hold their own as a famous component of upscale retail areas. 
In this article, I will discuss what Crate and Barrel is famous for and some of its popular product lines. I have also looked at Crate and Barrel as a high-end furniture brand and whether their prices are too expensive for what they offer.
What Is Crate And Barrel Famous For?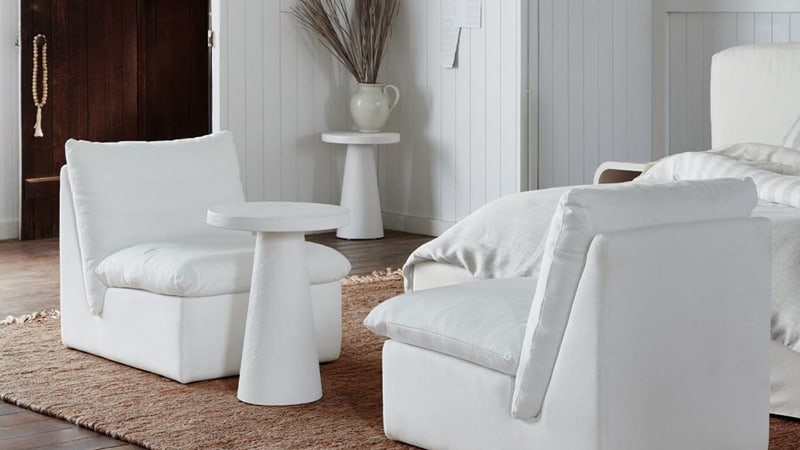 Crate & Barrel is a leading retailer of home décor in the United States. They're renowned for their high-end aesthetics and are a popular choice for those creating wedding or baby shower registries. You can choose from a wide selection of contemporary and rustic pieces that are made both in the USA and imported from overseas.
Crate and Barrel have exclusive and functional designs that keep you coming back for more. Here are some furniture items that customers constantly request:
Rugs that satisfy your aesthetics. Crate and Barrel's contemporary rugs come in over 500 styles. Whatever space you need a rug for, they have it; kitchen rugs, doormats, area rugs, entryway rugs, etc.
Crate & Barrel's utilitarian and elegant coffee and accent tables are a popular item among its customers. A Crate & Barrel coffee table ranges in price from $300 to $2,000 plus. It has sleek geometric designs that speak to your soul.
They showcase their innovative designs through their lighting line. This collection includes desk lamps, table lamps, wall sconces, chandeliers, floor lamps, table lamps, etc. The pieces range from $30 to $6,000.
Another customer favorite is the elegant and sophisticated dining and kitchen furnishings. Choice items include dining chairs and benches, bar stools, dining tables, and bar carts and cabinets.
What's not to love about Crate & Barrel's sofas and sectionals? You get fabric customization, a little under 250 sofa- and 36 sectional models to select from, plus modern designs; Sofas go from $1,000 up to $5,500 plus, and sectionals go from just over $2,000 up to $9,000 plus, depending on the fabrics and design you choose.
What Are The Top 10 Timeless Crate And Barrel Products?
Crate and Barrel has provided furniture, household decor, and household essentials for over 50 years. Some popular products display Crate and Barrel's traditional and modern looks that have consistently resonated with consumers throughout the years. Here are the houseware products and decor that remain popular:
The Stow Storage Ottoman
The Bialetti Espresso Maker
Tondo Bowls- of Scandinavian aesthetics.
Arden Candle Holder- designed at Robert Welch, the British design studio.
The Direction Barware- a staple of the gift registry.
The Littala Krouvi Glass- crafted in 1973 by Finnish designer Oiva Toikka.
The Dansk Kobenstyle Butter Warmer
The Arzberg Teapot- designed in 1932, it was one of the first products offered at Crate and Barrel's flagship store.
The Working Glass
The Milo Baughman Leather Chair- from a collaboration between Milo Baughman and Thayer Coggin.
Is Crate And Barrel High End?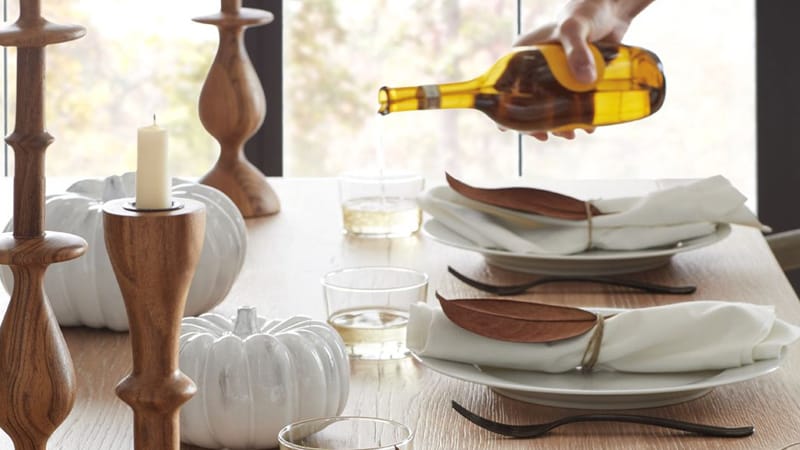 The term high-end describes anything of exceptional quality that is often costly. High-end furniture comprises the best raw materials and finishes. You should know that high-price is not necessarily high-end. People have paid top dollar for furniture of poor quality.
The distinctive features of a high-end furniture brand are its design, craftsmanship, functionality, innovativeness, longevity, and materials used. They craft such pieces with more care and intention than those that are poured out en masse and sold by the millions. 
They are as functional as they are artistic and stylish. And according to the tastes of today's shoppers, they should be eco-friendly.
Crate & Barrel checks the boxes for quality and its products range in price from affordable to luxurious. Most Crate and Barrel customers are satisfied with the quality of furniture they buy for the prices paid. The customers validate its high-end status by their willingness to pay a premium for well-designed and stylish home goods.
Another service that contributes to its high-end appeal is Crate & Barrel's design services. It provides shoppers with help to style their spaces. Shoppers can also get virtual help from an online designer, and the chance to create mood boards online. Technology to the rescue!
Is Crate And Barrel Too Expensive?
By choosing a furniture brand to shop from, you are choosing the entire experience they provide. Helping to find what best suits you, the delivery of your goods, the quality and durability of your furniture, and the customer service are all part of your shopping experience with the brand. 
A brand that collects premium prices should provide a premium all-around shopping experience. If they cannot do so, then they become too expensive. Cost is not an issue when you get your money's worth.
When you pay $5,000 for a sofa, it should arrive on the agreed delivery date. It should not break down quickly, and it should provide all the comfort and feels that the company promised. If anything goes against the standard, dealing with customer service to fix it should be a walk in the park.
I would consider Crate and Barrel would too expensive if they fail to deliver on the premium shopping experience that they offer. However, most customers are thrilled with their overall shopping experience. For these people, Crate and Barrel is not too expensive; they are just perfect.
For the others who have experienced some issues with delivery, service, and durability, there is no validation for Crate and Barrel's exorbitant prices. The fresh youth who just joined the workforce can only dream of the experience that is Crate and Barrel.