One of the toughest jobs in the world is furniture delivery. Besides the thankless nature of the job, the furniture is often heavy, backbreaking, and it may be dirty. Do you tip the Ashley Furniture delivery crews who make this job look so easy?
According to the delivery policy of Ashley Furniture, you are not obliged to tip their delivery crews. Despite this, you are welcome to tip them if you choose. Tipping is a wonderful way to express your appreciation for excellent service. 
In this article, I will discuss some reasons for tipping furniture delivery guys and what to consider before doing so. I'll also go over how Ashley Furniture handles delivery and offer some recommendations on how much you should spend on tipping.
Are You Supposed To Tip Furniture Delivery Guys?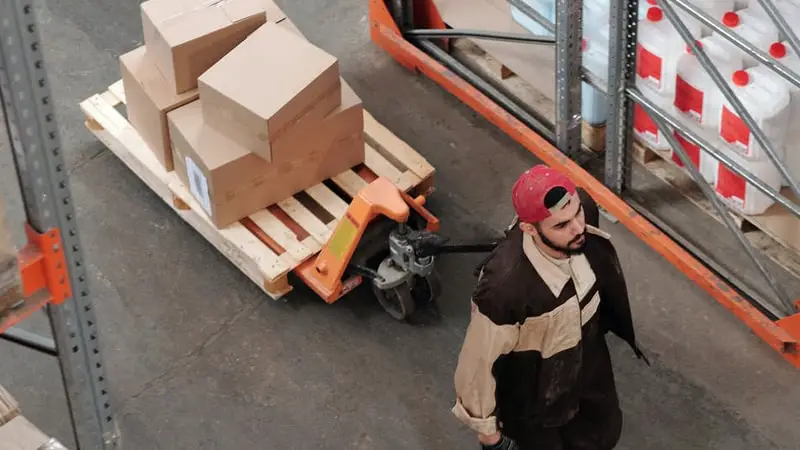 Furniture delivery is hard work that gets done come rain or shine. It takes a lot of strength, creativity, and patience to deliver your furniture in one piece. Some of the furniture they deliver will need to be moved through tight spaces in your home and assembled. 
Most consumers believe they are overpaying for delivery by tipping, however, this is not the case. Here are some reasons they believe so:
They already paid for the item. Some items purchased already cost a fortune. Adding a tip to that would be too much.
They are paying for the delivery service (it could be very expensive depending on their location.) The free delivery Ashley offers is only available for select products, and large items are not included.
Delivery guys are well paid. The minimum wage for Ashley Furniture drivers ranges from $13-$16, and the average yearly salary for delivery drivers at companies like Ashley Furniture is $44,746. The range typically falls between $36,303 and $53,188.
A lot of the furniture delivery guys do not expect tips from the customers. However, it is customary to tip them as gratitude for a good job.
If you would gladly tip the person who brings your food, it may also be worthwhile to tip the people who lift the heavy items for you.
Even though tipping has become part of American culture, you do not have to tip every time you get a delivery. If the delivery crew does not provide you with exemplary service, feel free to not tip them. An example of poor service would be showing up late for your delivery without an explanation or handling your purchase in an unprofessional manner.
What To Consider Before Tipping Furniture Delivery Guys
You have complete control over whether you tip and how much you tip. The size and weight of the unit, and the number of pieces of furniture being delivered, are factors to consider. I also recommend that you adjust the tip based on the difficulty of the furniture (assembly and installation.)
It is equally necessary to consider the working circumstances. For instance, you may wish to tip more if the delivery crew work on a hot day without air conditioning.
Do You Tip Ashley Furniture Delivery Guys?
A lot of folks prefer Ashley Furniture to similar brands because of their structure and the great value they offer for the money. They have great deals and provide a wide variety of products for kids, adults, and more. They have two options for the delivery of their product. Here is what the options offer:
Threshold Delivery
On a specified day, the company will deliver your things to your front door in their original packaging. It will be your responsibility to remove your old furniture, assemble the new one, and discard the packaging. For continental United States residents, this type of delivery is free, while shipping to Hawaii and Alaska can cost between $14.95 and $310.
No-Hassle Delivery And Assembly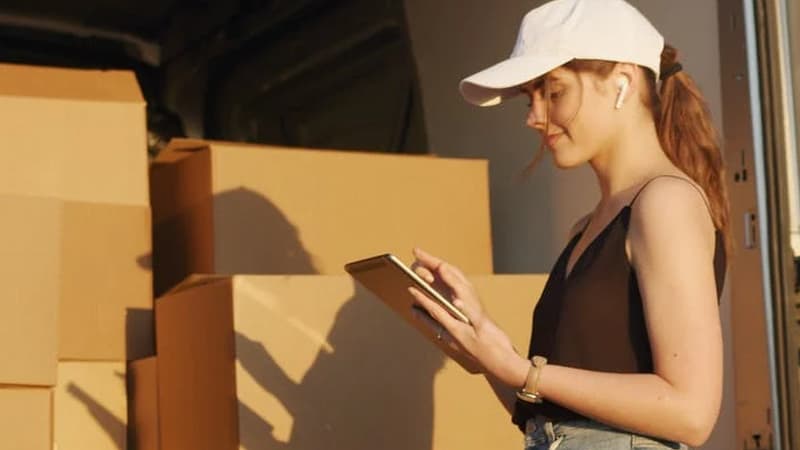 In this deluxe service, Ashley's delivery crew will both deliver and assemble your furniture. They will also discard all the packaging materials. Your zip code and the price of the product factor into what you pay for this service.
For smaller items, Ashley Furniture uses standard courier services like USPS. You may not want to tip for the delivery of a small coffee table. When you purchase larger items from the online store, they use an independent but associated company (Ashley HomeStore) to deliver and assemble your item. Whether you're on the first or third floor, they charge the same rate.
Since this third-party hire receives only a part of the delivery fee, you may tip them if you can afford it. You should keep in mind that the delivery crew is not expecting a tip, so you can always tip whatever you feel comfortable doing.
How Much Do You Tip An Ashley Furniture Delivery Driver?
Business Insider suggests you tip $5 per professional for all furniture delivered and $10 per professional for any large items delivered, like a wardrobe. A larger tip of $20 is suggested if you received exceptional service. This is the standard for tipping a furniture delivery person, whether they are an Ashley employee or from another company, is $5 to $10, unless the company specifies otherwise.   
This larger tip of $20 or more also caters to challenging deliveries. The challenges they entail may include stairs, small elevators, heavy objects, or others. When your delivery crew has lugged your bed up 3 floors, down the hallway, and right into the spot you want, encourage them with a tip!
 Please remember that Ashley Furniture's delivery team does not expect you to tip them. The team will deliver your order and leave. 
Tip or no tip, there are plenty of ways to show gratitude for a job well done. You can offer them a glass of water, a beverage, a biscuit, or some other snack. Still, in the spirit of hospitality, allow them to use your bathroom. Their next stop may be miles away from your home.
Little gestures such as these will be incredibly appreciated by a busy delivery team – maybe even more than a tip!