Online furniture shopping has become increasingly common over the past few years. While you have the downside of not being able to see (or touch) your product beforehand, you have a lot of upsides when it comes to product diversity and pricing. By purchasing furniture online, you have access to products that will fit perfectly both in your home and in your budget. 
However, it is extremely easy to get overwhelmed by the number of options for online furniture products.  You will find a large number of stores and brands (some of them which sell the same products), and each store may have hundreds (or even thousands) of options. Among all these stores, there is one that you most likely have heard of: Wayfair. 
Wayfair, the giant American e-commerce furniture store, offers a stupendous number of products (over 14 million!) and is conquering space in many households across the globe. I've recently purchased items from Wayfair for the first time, and I had a pretty positive experience. However, I found that there was a shortage of information online about some topics, and I wanted to help consumers who are looking for that information. 
In this article, I will be answering the 49 most asked questions about Wayfair furniture, which will hopefully help you make the decision of whether Wayfair is the right store for you or not. This is the second article on my series of Ultimate Furniture Guides I have written, following the giant Ikea Furniture – The Ultimate Guide (with 97 Answers). If you want to check that one out, you'll be able to compare and contrast two of my favorite furniture stores, Ikea and Wayfair.
Table of Content
Wayfair Store Info
#1 – Who Makes Wayfair Furniture?
The vast majority of furniture and home decor products sold by Wayfair are actually sold and made by small and medium-sized businesses. Wayfair serves as an online sales platform for over 11,000 different suppliers, so chances are that the furniture you'll purchase from Wayfair is actually made by some other business. However, Wayfair currently offers over 80 different in-house brands, which means that Wayfair also makes its own furniture. 
#2 – Where Is Wayfair Furniture Made?
Since Wayfair sells products from over 11,000 different suppliers, the furniture found on their website could technically be made anywhere in the world. When it comes to the in-house furniture brands, it looks like most of the furniture you can find on Wayfair is made either in the United States or in China. 
#3 – Is Wayfair Sustainable?
Wayfair's website does not mention any specific policies or initiatives that focus on sustainability. If you compare it to Ikea's Sustainability program, Wayfair is lagging far behind. However, since Wayfair doesn't operate physical stores, its environmental footprint is also not as significant. Since Wayfair relies on so many different suppliers, it all comes down to how sustainable the individual businesses selling their products on Wayfair are.
#4 – Does Wayfair Belong To Walmart?
While there have been rumors in the past about Walmart considering an acquisition of Wayfair, nothing along those lines ever happened. Wayfair and Walmart are completely separate entities, and Wayfair's financial documents even mention Walmart as one of the company's main competitors.

Wayfair Store Features
#5 – What Are The Average Prices At Wayfair?
When it comes to budget-friendly furniture, Wayfair is a name that usually comes up at the top of the list. However, with so many options available online, it is hard to get a good idea of what the average prices at each store are. Here, we want to show you exactly what Wayfair prices look like, so we analyzed all the items in the main categories. The table below shows the minimum, the average, and the median prices you will pay for Wayfair furniture.
| | | | |
| --- | --- | --- | --- |
| Category | Minimum Price | Average Price | Median Price |
| Sofas | $119.99 | $1,545.73 | $1,119.99 |
| Dining Sets (for 6) | $137.99 | $1,403.16 | $1,069.99 |
| Queen Mattress | $95.99 | $876.29 | $529.99 |
| Area Rugs | $32.76 | $184.07 | $144.99 |
#6 – Does Wayfair Have Physical Stores?
In August of 2019, Wayfair opened its first physical store, in Natick, Massachusetts. However, the store is relatively small compared to traditional furniture stores. The company also has an outlet store in Florence, KY. The outlet is only open from Friday to Sundays, and customers can find returned and clearance products. 
#7 – Does Wayfair Have Electronics?
Wayfair does not sell electronics like televisions, computers, or videogames. It does, however, sell home appliances like refrigerators, dishwashers, and air conditioners. 
#8 – Does Wayfair Offer Design Services?
Yes, Wayfair does offer design services. After answering a few questions about yourself and what your needs are, you will be able to choose a designer that you like. Wayfair offers 3 different design service options: 1) Consultation for $29 per session, 2) Lite for $79 per room, and 3) Classic for $149 per room. You will get more for each level you pay, but essentially you will receive professional assistance and product recommendations.
#9 – Does Wayfair Have A Registry?
Yes, Wayfair offers a pretty great registry service. You are able to order from their whole website, and you will find products from all the major brands. In addition, you do get some cool perks like 20% off in purchases after the wedding, free shipping, and free returns. You can register for Wayfair's registry services here.

#10 – Does Wayfair Have Gift Cards?
Wayfair offers gift cards that range between $25 and $500. These gift cards never expire and are redeemable both in-store and online. Wayfair gift cards can be purchased either on Wayfair's website or at several major retailers like Albertsons, Publix, Safeway, Kroger, or Staples.
#11 – Does Wayfair Take Your Old Furniture?
Since Wayfair does not handle assembly, it will not be able to remove your old furniture. Wayfair has a partnership with Handy.com (which offers assembly services for your new furniture), but Handy.com does not remove or dispose of your old furniture either. 
#12 – What is Wayfair's Replacement Parts Policy?
If you have purchased an item from Wayfair and the item came with a defective or missing part, Wayfair will send you a replacement part for free. You just need to log into the website, go to "My Orders" and request a replacement part. It is important to remember that you need to do so within 30 days of the delivery date of your product, otherwise, Wayfair may not be able to assist you or may charge for the individual parts.
#13 – Does Wayfair Do Layaway?
Wayfair does not offer layaway options. It does, however, accept payments via Affirm, Fortiva, Genesis Credit, Zibby, or Progressive. By choosing those options at checkout, you will be able to finance your product via a third-party. Wayfair will then ship you the product, the third party will send the payment to Wayfair, and you will pay the monthly payments as needed.
#14 – Does Wayfair Assemble Furniture?
Assembly services are not offered directly by Wayfair, but you can get your furniture assembled through a third-party called Handy.com. The price for your assembly will generally be indicated directly on Wayfair's website (on the product pages), and prices will vary depending on where you live and which product you're buying. 

Wayfair Furniture
#15 – Does Wayfair Furniture Last?
Since Wayfair sells furniture from over 11,000 different suppliers, you will find products that will last you a lifetime and also products that will not last a year. It is important to check the customer reviews before purchasing an item and to have the right expectations. I've personally purchased products from Wayfair that were affordable yet have shown to be very resistant.
#16 – Does Wayfair Furniture Come With Instructions?
Yes, Wayfair products do come with assembly instructions. The level of detail of the instructions will depend on who the original seller is, but generally, they are pretty great. In case you happen to lose the instructions, you can also find them online. All you need to do is find your product online, click on Dimensions & Specifications, and find the Installation & Assembly PDF document.
#17 – Is Wayfair Furniture Good?
Wayfair offers furniture for all price ranges, and you can definitely find good furniture that will last for an extremely long time. Even though Wayfair prices are accessible, you can find products that will match the quality of even the best, most expensive furniture stores.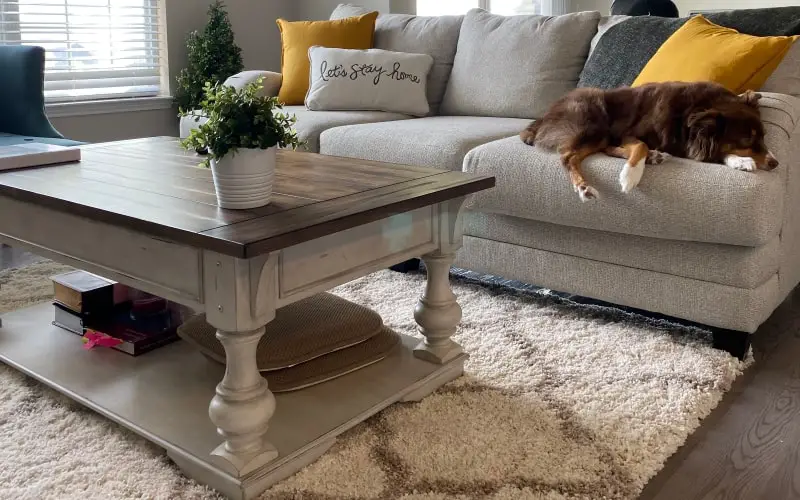 #18 – Is Wayfair Furniture Hard To Assemble?
For the most part, Wayfair furniture is not extremely hard to assemble. All the tools you will need are a screwdriver and maybe a hammer. Wayfair furniture should take you about an hour or two to assemble, and I have found it to be easy to do so even if you are a beginner.
#19 – Is Wayfair Furniture Sturdy?
Wayfair furniture is pretty sturdy. I have found the quality and sturdiness of Wayfair products to be similar if not better than furniture from stores like Ikea, Nebraska Furniture Mart, or Ashley Homestore. As long as you do your research, you can find very sturdy products on Wayfair.

Wayfair Sales & Discounts
#20 – Does Wayfair Ever Have Sales?
Yes, Wayfair actually has daily sales on its website. Products are discounted up to 70% off their original prices, and different products will be on sale at different times. In addition, Wayfair has bigger seasonal sales around major holidays like Christmas, Thanksgiving or Labor Day weekend.
#21 – Does Wayfair Ever Have Coupons?
You can only receive and use a Wayfair coupon if you are a registered customer. While coupons are not very frequently distributed by Wayfair, you will occasionally receive them in your inbox after you register your email on Wayfair's website.
#22 – Does Wayfair Have A Memorial Day Sale?
Wayfair has a big sale around Memorial Day, where you can find thousands of products selling below their regular price. Among the items on sale, you will find outdoor furniture, grills, appliances, sofas, and mattresses. In addition to lowering the prices on many of its products, Wayfair often offers free shipping around Memorial Day.  
#23 – Does Wayfair Have A Cyber Monday Day Sale?
Yes, Wayfair has a Cyber Monday sale every year. During the sale, you can find big discounts on several furniture, appliances, and home decor products. Besides selling their products at a discount, Wayfair usually offers free shipping sitewide within the U.S. during its Cyber Monday sale. 
#24 – Does Wayfair Have A Black Friday Day Sale?
Wayfair has a great Black Friday sale, which usually runs all the way through Cyber Monday. During this sale, you can find great prices in thousands of items in Wayfair, ranging from small home decor items to big-ticket furniture. In addition to the great prices you will find, you will also be able to enjoy free-shipping across the whole website.
#25 – Does Wayfair Have A Labor Day Sale?
Labor Day weekend is a good time to purchase furniture from Wayfair, as the website has a big sale every year. You'll find discounts in several different categories of products, but you will most likely not be offered free shipping (differently from Cyber Monday, Black Friday, or Memorial Day).
#26 – Does Wayfair Have A Military Discount?
As of 2019, Wayfair does not have a discount for the military. It does not offer discounts to teachers or students either. However, you can still find great deals every day on Wayfair due to their daily sales.
Wayfair Payment
#27 – Does Wayfair Accept Paypal?
Wayfair does accept Paypal as a payment method. It is actually extremely easy to use Paypal to purchase furniture from Wayfair. 

#28 – Does Wayfair Accept Apple Pay?
Yes, Wayfair does accept Apple Pay as a method of payment. As long as you own an iPhone, you can download the Wayfair app and you will be able to use Apple Pay when you check out. Below, you can see a screenshot of the Apple Pay option on Wayfair. 

#29 – Does Wayfair Accept Bitcoin?
As of 2019, Wayfair does not accept Bitcoin as a method of payment for their products. 
#30 – Does Wayfair Accept Visa Gift Cards?
Yes, you should be able to use any pre-paid gift card when you are checking out on Wayfair. 
#31 – Does Wayfair Charge Sales Tax?
Depending on which state and city you live, Wayfair will charge you the proper sales tax for your locality. Wayfair used to not charge taxes in several states, and that eventually led to a lawsuit named South Dakota vs Wayfair. The United States Supreme Court ruled that states can now charge sales tax to products sold online, even if the seller does not have a physical store inside that state.
#32 – Does Wayfair Check Credit?
You can get pre-approved for the Wayfair Credit Card, and if you choose to do so, that will not hurt your credit score. That way, you will have a good idea whether you qualify or not, without having to hurt your credit score.
#33 – Does Wayfair Do Payment Plans?
You can have different payment plans and financing options on Wayfair if you have the Wayfair credit card. Wayfair offers special financing options throughout the year, and they offer year-round 6-month financing on purchases over $210 and 12-month financing on orders over $499. You can check out the details about the Wayfair credit card here.
#34 – Does Wayfair Financing Affect Credit Score?
You can get pre-approved for the Wayfair credit card, and that will not hurt your credit score. However, if you do decide to apply for the card, a hard inquiry will most likely be added to your credit records, and that could potentially affect your credit score negatively.
#35 – Will Wayfair Refund If Price Drops?
As of 2019, Wayfair no longer offers a price adjustment policy. Previously, if you had purchased an item from Wayfair and the price of that same item decreased within a week, Wayfair would pay you the difference. However, that policy has been discontinued and Wayfair no longer offers refunds in case of price drops.

Wayfair Delivery
#36 – Does Wayfair Bring Furniture Inside?
Wayfair offers different delivery options, and if you choose either the Room of Choice or the All-Inclusive delivery options, the delivery team will bring your heavy furniture and drop it off inside whatever room you choose.
#37 – Does Wayfair Leave Packages At Your Door?
Yes, Wayfair will deliver packages outside your door. For small and medium items, Wayfair will not require signatures before leaving the packages at your door. However, for larger and more expensive purchases, you may be required to sign the delivery.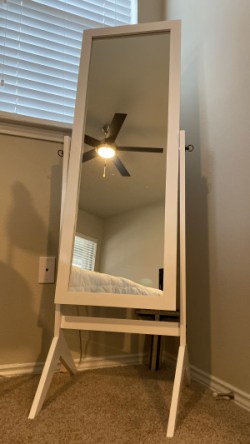 #38 – Does Wayfair Have Next Day Delivery?
The delivery speed of Wayfair products will depend on the actual seller. Some items do have a next-day delivery option (usually frequently sold products or products from Wayfair brands), but other items will take 1 to 3 weeks to be delivered.
#39 – Is Wayfair Furniture Flat Pack?
Not all Wayfair furniture is flat-pack. Smaller and medium items will most likely be flat packed, but heavy, bulky items may need to be delivered as they are. 
#40 – How Are Wayfair Couches Delivered?
The great majority of Wayfair couches are delivered flat packed, meaning that they will come inside smaller packages and you will need to assemble the pieces together. However, some items may be required to be shipped already assembled, so a delivery team will bring it to you.
#41 – How Are Wayfair Mattresses Delivered?
Most of Wayfair mattresses are delivered compressed, which allows for easier transportation. Larger and fancier mattresses may be delivered in their normal state, so you will need to verify the delivery method at checkout. 
#42 – Wayfair – Can You Choose the Delivery Date?
You cannot choose the exact delivery date of your product. In most cases, you will be given a time frame in which your product will be delivered. 
#43 – Wayfair – Missing Instructions?
If for any reason your Wayfair product comes with missing instructions, you can find the instructions online for free. All you need to do is find the page on Wayfair that corresponds to the product you purchased, click on Dimensions and Specifications, and find the link entitled Assembly & Instructions.pdf

Wayfair Shipping
#44 – Does Wayfair Charge Shipping?
If your Wayfair order costs more than $49, you are eligible for free shipping. On the other hand, if your order costs less than $49, Wayfair will charge you with a $4.99 flat delivery fee. In addition, Wayfair offers free shipping sitewide during special sales throughout the year.

Wayfair Returns
#45 – Does Wayfair Charge For Returns?
If you wish to return products from Wayfair, you will be charged for the shipping of the return. However, if you were gifted the product through Wayfair's registry, you are eligible for returns free of charge.
#46 – Does Wayfair Do Free Returns?
Wayfair normally does not offer free returns, unless your items comes from a Wayfair wedding registry. While you will get a refund if the item is returned within 30 days, you will be charged for shipping the product back.
#47 – Wayfair – Return Assembled Furniture?
Wayfair does not accept returns of assembled furniture. If you purchase a product, put it together, and eventually decide that the product is not a good fit, you are stuck with it. Even if you still have the receipt and the item is in perfect condition, you will not be able to return any assembled furniture.

Wayfair Customer Service
#48 – Does Wayfair Have Live Chat?
Wayfair does not offer live chat options. When attempting to find help, you will eventually be asked to either call customer service or email Wayfair directly. 

Wayfair Warranty
#49 – Does Wayfair Furniture Have Warranty?
Since Wayfair products are sold by over 11,000 different sellers, some of them may come with their own manufacturer warranty. It's important to know that Wayfair itself does not automatically offer a warranty on the product it sells. You can, nonetheless, add different protection plans to your furniture when you're purchasing it. The coverage offered will depend on the provider you choose, but most of them will cover accidental damage and/or defects.

Wayfair Furniture – Cheat Sheet