Shipping large furniture can be a hassle. However, lugging a mattress from one side of the country to another in a truck by yourself is no easy task either. So if you decide to go with a shipping company, what is the cheapest way to move a bed?
The cheapest way to ship a bed has to be found through using a shipping calculator based on your specific item. This will enable your item to get a quote from all the major shipping companies in the United States.
One good website for this is easyship.com. Their shipping calculator compares many websites but it is also worth individually going through the other big transport companies like FedEx, UPS, etc to find the best rate for you. I'll take you through some common issues with organizing the shipping of your bed and mattress, what to look out for and how to get the best deal.
Can I Ship My Bed Through UPS?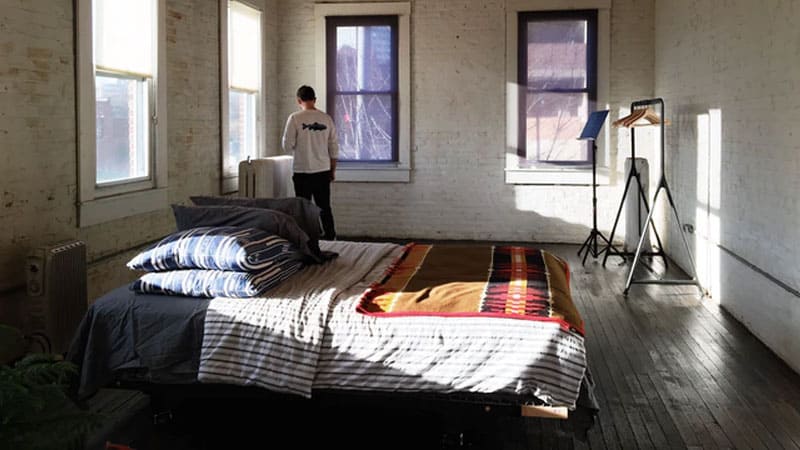 UPS does ship bedding and mattresses. However, they have a package limit that you must abide by. Their website lists the measurements, overall weight can't be more than 150 pounds, Packages can be up to 165 inches in length and girth combined (girth = 2 x width plus 2 x height). Alternatively, packages can be up to 108 inches in length. Packages with a large size-to-weight ratio require special pricing and dimensional weight calculations.
How Do I Ship a Bed and Mattress?
First, remove everything from the mattress so you're left with just the mattress. This includes your sheets, protector, comforter, blankets, bed skirt, pillows, and stuffed animals. Pack these items up separately if you also plan on shipping them or otherwise taking them with you. It's best to wrap headboards and tie bed frames together as shipping can be rough sometimes. Bubble wrap is generally the best material. You can even use blankets as wrapping material.
There are many options for shipping including TSI Shipping, Freight Pros, FedEx, and UPS.
You will want to have the following information to hand in when asking for a quote. The type of furniture item you're shipping (mattress, bed frame, etc), the weight of items individually and in total, and dimensions of the object.  Of course, you will also need to provide your sender information like address and contact information as well as the delivery information (destination address) as well as pickup and delivery dates.
Most of this process can be easily done via the shipping company's website. You may also be able to call and organize over the phone or go into a physical location. Having pictures handy to show what the object looks like as well as writing down all the dimensions will make the whole process go smoothly.
The distance of shipping will make a big difference to what service you choose. Relatively affordable local delivery truck services may be used for short-distance deliveries, however, if your company is shipping furniture from one coast to the other, you'll likely need another mode of transportation.
Specialty bed and mattress packaging can be purchased, like this King/Queen mattress cover that seals your mattress in to protect it during shipping.
How Much Does it Cost to Ship a Bed?
Beds differ in weight, length, and width so you'll need to measure your specific bed to get accurate shipping costs. You can check on the manufacturer's website to check dimensions but it's always worth measuring it yourself.
After that, you need to try several different shipping calculators on various websites to see which gives you the best rate based on the weight, length, and width of your mattress, as well as the origin and destination addresses.
Insurance is another consideration. Given the price of mattresses, it may be worth taking out shipping insurance. Bed frames have a nasty habit of breaking during shipping and freight insurance is not that expensive.
Is it Worth it to Ship a Mattress?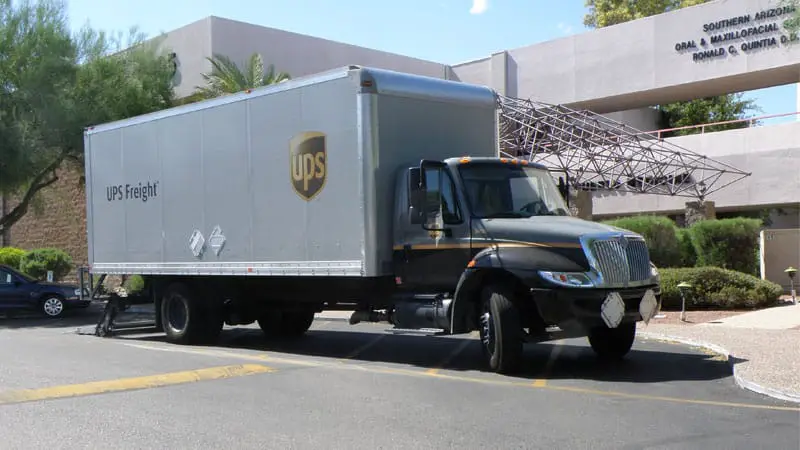 The average cost of shipping a mattress ranges from $0.70 to $2.50 per mile. All in, you can expect to pay anywhere from $300 to upwards of $700 to ship your mattress, depending on the size and distance.
Depending on how new the mattress is and how much it costs to buy, shipping is quite a cheap option. Mattresses on average last for seven years and so if yours is only a few years old, shipping it would be better. The market for used mattresses is generally not going to generate more than a 20% return on the retail value of the mattress meaning you're not going to be able to sell it for much.
The materials making up the mattress can change the weight significantly. Memory foam or similar will generally be much lighter than coils and springs. Some water beds cannot be emptied and so have to be shipped with all that heavy water in them.
Professional shipping is the safest and easiest way to move a mattress. Professional movers can take the stress out of the whole process as well as having door-to-door delivery, so you can rest assured knowing that your mattress will make it to its destination quickly and safely.
Is it Cheaper to Ship Furniture or Buy New?
Mattress and bedding manufacturers will offer several options for when you're considering whether to buy new or buy used. One option that is worth looking into is that many companies will do home delivery of a mattress as well as dispose of your old mattress. 
This is a great service if you are unable to move your mattress due to its size. Professionals can come in and remove the mattress and dispose of it in an environmentally conscious way, this service is sometimes referred to as 'white-glove service'. This will mean you get your mattress delivered to your new address while also getting rid of your old mattress, which can be a big hassle.