The idea of the furniture capital of the United States has always been debatable. While some states house more furniture manufacturers than others, humans just love comparisons. To crown a winner, where is the most furniture made in the United States?
Most American-made furniture is made in North Carolina and Vermont as they have a large expanse of hardwood and the required labor to manufacture furniture products. With America's large wage bill, however, America-made furniture is slowly being replaced by cheaper furniture from Asia.
Many furniture manufacturers have manufacturing plants in the United States. In this article, you'll learn about the states that house most furniture-making plants in the United States. Also, you'll learn some of the biggest manufacturers to know where most of your home furniture comes from.
Who Is the Largest Furniture Manufacturer in the United States?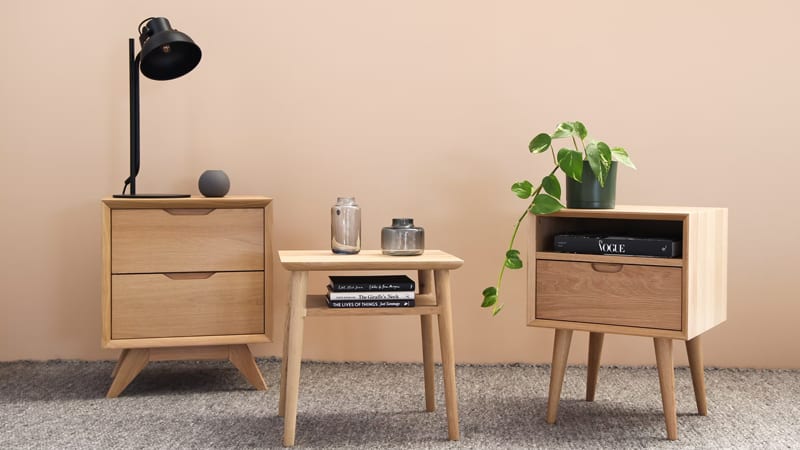 When you think about furniture manufacturing in the United States, you almost certainly think of IKEA. However, it may shock you to discover that IKEA isn't the largest furniture manufacturer in the US.
If you're curious to know who makes the most furniture, here are some of the largest furniture makers in the US, arranged in descending order.
1. Ashley Furniture
While you've most probably heard about Ashley Furniture, they don't seem like a powerful force in the furniture market. Headquartered in Wisconsin, Ashley Furniture is by far the most popular furniture manufacturer and retailer in the United States.
Ashley Furniture focuses on budget and midrange furniture, which accounts partly for their limited popularity. They also own the franchise for the Ashley HomeStore retail line, which is a good destination for retail furniture.
2. IKEA
While Ashley Furniture is both the largest furniture manufacturer and retailer in the United States, IKEA isn't too far behind.
IKEA was established in 1943 and has since grown to become a powerhouse, especially in furniture retail. However, IKEA manufactures its furniture too, although, it isn't quite as capable as Ashley Furniture in this regard.
3. Rooms To Go
Rooms To Go may not make as much furniture like Ashley, but they're also in the manufacturing game and they sell a lot of their furniture. However, Rooms To Go is more of a retail powerhouse than a manufacturing powerhouse, evidenced by their earnings calls.
It's quite surprising to see Rooms To Go go head to head with industry leaders like Ashley Furniture and IKEA, given that their stores mostly serve the Northern part of the United States.
For a company with a geographic restriction, raking in billions of dollars per year in sales is certainly a great achievement. It won't be as surprising when you discover that Rooms To Go sells whole room sets most of the time, as opposed to single furniture pieces that most of its competitors sell.
Where Is Most Furniture Made in the United States?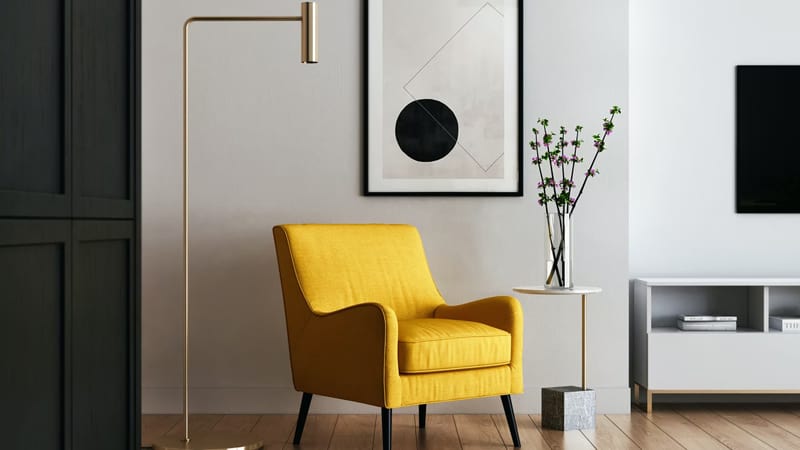 While the companies that make the most furniture matter, the locations where they make them are also another topic of interest. It's common knowledge that North Carolina has always been a compelling base for furniture manufacturers, but how true does that hold to this day?
Here are some of the top places where the most furniture is made in the United States, and some reasons why that is the case.
1. Vermont
North Carolina was historically the furniture capital of the United States, but it's quietly being displaced by other states, with Vermont a prominent player. Over the years, furniture manufacturers have shown a preference for Vermont over North Carolina.
While Vermont has been a hub for furniture manufacturing, it still competes badly with countries like China, which provide very cheap labor and easy access to rainforests to access wood illegally.
Vermont-made furniture maybe a bit more expensive than those imported from overseas, but it's usually very high quality. In addition to that, it helps to keep more Americans employed, and that justifies the extra price to a certain extent.
2. North Carolina
If you follow trends in furniture manufacturing, you should already know that North Carolina is one of the furniture manufacturing strongholds in the US. Hosting most of the top manufacturers for centuries, it's understandable why North Carolina is almost synonymous with furniture manufacturing.
North Carolina produces almost unbeatable furniture quality that's proportionately expensive. Since the workers earn more than what Asian manufacturers pay, they're more dedicated to their work, crafting superior quality furniture pieces.
When you're buying a furniture piece produced in North Carolina, you can rest assured, as you're dealing no damage to the environment. Furniture makers are mandated to grow trees to replace whatever they've harvested, and they can only harvest up to a certain amount anyway.
Why Is So Much Furniture Made in North Carolina?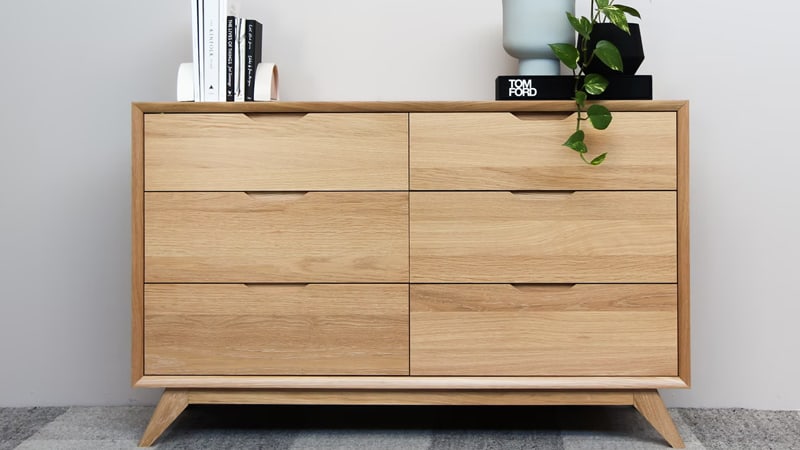 Before answering this, I should get something out of the way first. So much furniture is made in North Carolina when you compare it to other states in the United States. Compared to states in an Asian country like China, the volume of furniture produced in North Carolina is surprisingly low and steadily falling.
This decline is due to the availability of cheap labor in China. With many people willing to work in factories for a fraction of the US minimum wage, manufacturers can make a lot more furniture while spending less overall, making furniture prices ridiculously cheap.
The widespread availability of these cheap furniture products almost drove US-made furniture pieces out of the market. But it wasn't always like this. North Carolina once enjoyed an impressive market share in furniture manufacturing.
Most US-based furniture manufacturers, including Ashley Furniture, choose North Carolina as a base due to the large supplies of Appalachian hardwood.
Also, more experts in the furniture industry are concentrated in North Carolina more than any other state in the United States. This phenomenon is due to the long-standing belief that there are more manufacturers there and naturally more job opportunities for furniture makers.
Over the last few years, however, North Carolina is slowly falling short of most of the factors that make it a compelling destination for furniture manufacturers.