IKEA is one of the largest furniture stores in the world, and shopping at any of IKEA's physical locations can be an overwhelming experience. It is usually crowded with people that are trying to get the best offers and with children running around the store. 
As a result of this, a lot of people opt to shop online. Even though shopping online has its advantages, the shipping costs for shopping on IKEA are extremely high. This has led to a lot of people asking why IKEA shipping is so expensive.
IKEA shipping is so expensive because the shipping model offered by the store rewards people that order a lot of items. The shipping costs for one item sometimes is the same as for 20 items. While this model is good for customers buying several items, it is just too expensive when buying just one item.
In this article, we are going to be looking at what IKEA charges for delivery. We will also be revealing why IKEA delivery is so expensive, how you can avoid the shipping costs from IKEA, and if IKEA ships to the store for free. Last but not least, we'll talk about if (and how much) you should tip IKEA delivery. 
What Does IKEA Charge For Shipping?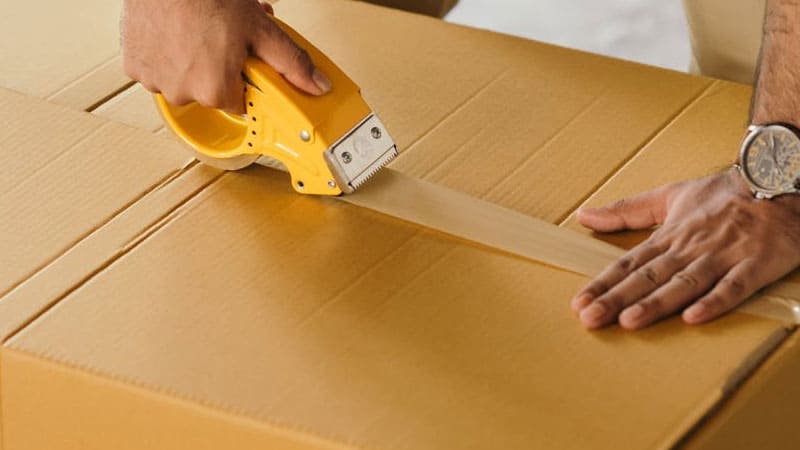 IKEA calculates the cost for shipping per order and not per item. For every order, IKEA charges a flat rate of $49 for bigger items like sofas and beds and a flat rate of $5 for smaller items like lamps or storage baskets.
Why Is IKEA Delivery So Expensive?
IKEA delivery is so expensive because of the low prices of their products. Most companies that offer free shipping or a shipping discount usually add the cost of shipping or the discount on shipping to the price of the product, and IKEA does not do this. 
In a bid to keep their reputation for low prices, IKEA is not adding shipping and its related costs to their own cost of production resulting in the customer bearing the full cost of shipping. 
How To Avoid IKEA Shipping Costs
If you are looking to avoid the expensive shipping costs of IKEA, discussed below are five strategies that you can employ to lower shipping costs significantly.
Consolidate your orders into one shipment: the shipping costs at IKEA are calculated according to order and not item. What this means is that your shipping cost is going to remain the same no matter the number of items you are purchasing. Therefore, if you want to reduce your cost of shipping significantly, I suggest you consolidate different orders into just one order.
Use the IKEA Click and Collect Service: this is a service by IKEA that allows you to order online then later collect them at a collection point and time of your choosing. The working of this service is simple as customers just have to add the products they want to their carts, and at the checkout, they can select Click and Collect to find participating IKEA stores that are close to them. Once the order is ready, the customer is going to receive an email with detailed information on how they can collect their order. This usually takes about ten days before it is ready for pickup.
Shop the IKEA Black Friday Sale: during black Friday, there are a lot of great deals on items like chairs, beds, and sofas. The IKEA Click and Collect service is also free during black Friday.
Shop for IKEA products on Amazon: if you want to find IKEA products on Amazon, all you have to do is search for 'IKEA" and you can start browsing through the results. The advantage that Amazon has is that you can get free 2-day shipping if you belong to the Amazon Prime club. Even if you are not a member of Amazon Prime, you can still do a free 30-day trial, sign up and receive access to all of the great benefits of Amazon prime like exclusive access to Music, TV shows, and movies, and also free shipping. Also, if you are not interested in creating an account, you can still receive free shipping on IKEA products if your purchase is more than $25.
Free shipping promo codes for IKEA: from time to time, there are coupons for free shipping on IKEA items, maybe you can be lucky enough to get one of the free shipping coupons. 
Does IKEA Ship To Store For Free?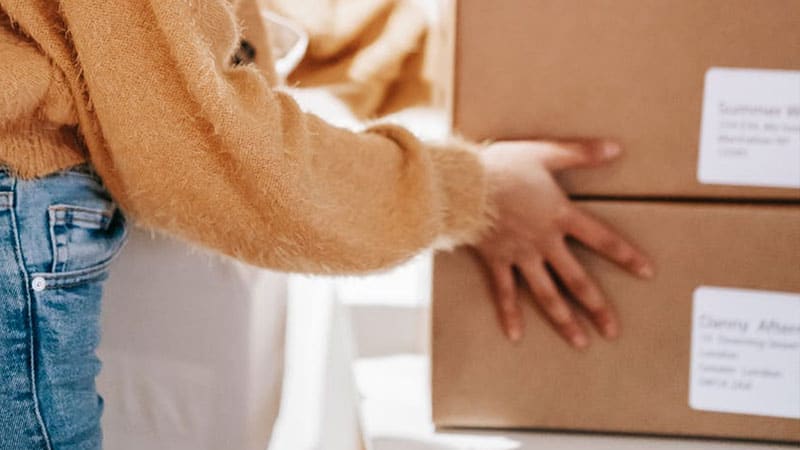 Technically, IKEA does not ship to stores for free, but if you use the Click and Collect Service you get something close. The cost of the service is $5, but you are going to receive a gift card worth $5 from IKEA when you go to the store to collect your order. This means that you get your money back.
Do You Tip IKEA Delivery?
Tipping is a topic with no wrong or right. However, if you are looking to tip IKEA delivery, a tip of $5 to $20 should be sufficient, depending on how complex the delivery is.
Conclusion 
IKEA is a household name in furniture globally, their stores are usually very clumsy which makes physical shopping undesirable for a lot of people. However, the alternative which is online shopping is not any better due to the high cost of shipping. Despite this high cost of shipping, there are ways you can avoid the high costs like shopping for a lot of items or ordering on Amazon.