Pottery Barn is a direct-to-consumer retail brand that offers a wide selection of all things home decor. They are well known for their traditional/vintage-inspired style and are owned by Williams-Sonoma, Inc. If their vision is "to be America's most meaningful, beautiful design source by bringing together good products, people, and values," why are they so expensive?
Pottery Barn items are expensive because, apart from Pottery Barn's dedication to using responsibly sourced materials and sustainable practices, most of its products are handcrafted according to detailed designs. Producing according to these standards does not come cheap.
This article aims to explore the pricing of Pottery Barn compared to similar brands. I delve into the reasons behind the expensive prices of Pottery Barn products. Finally, I discuss Pottery Barn as a high-end company 
Is Pottery Barn Overpriced?
It's not surprising that Pottery Barn products are frequently expensive. A lot of creativity, time, and care go into making them. But do the prices always match the quality and style or are there instances where you pay for more than what you get? Some people believe that choosing Pottery Barn is more about paying for the convenience and hype than the quality.
Teams of Pottery Barn designers work on hand-drawn models of new products in the studio's lively atmosphere. Their expert artisans at the Sutter Street Factory in North Carolina create new items from the best materials and supervise testing to guarantee each item matches the brand's exceptional quality standards.
Despite all the care that goes into production, a lot of customers have found the quality of some products subpar for the price they paid. Reviews of items being overpriced seem to overshadow the positive reviews of the brand's loyalists. Before you make any purchase, I advise you to read the fine print of the item's overview.
The consensus is that any Pottery Barn furniture made from genuine wood is of exceptional quality and more than worth every dollar. 
Why Is Pottery Barn So Expensive?
Pottery Barn's products and style are very popular, but their prices often cause some customers to feel uncomfortable. There are sound reasons for how expensive the brand is, and I have explained some below:
1. Labour and time
There are more people than machines involved in the entire process of getting your furniture to you. From design to logistics, this business takes a lot of labor. The pricing of the products reflects labor costs. Good quality does not come cheap.
It also takes a lot of time to make furniture. Seeing as most of Pottery Barn's products are furniture pieces, you can do the maths. Turning a sketch into an actual product, painstakingly fitting the pieces together, and adding finishes, does not happen in 2-3 hours. The longer it takes the manufacturer to build your product, the more it will cost you.
2. Products for the entire home 
Over the years, Pottery Barn has improved its product line and gained a reputation as a store that offers you a complete shopping experience. They offer décor items, furniture, and children's products. In one trip, you can get sheets for your baby's crib, and also dinnerware for your anniversary party. Their one-stop-shop means they can charge more than others, but people will still buy from them
3. Catalog and marketing
Pottery Barn catalogs are renowned for their design class. They are also expensive to print, heavy to mail, and they go all around the world. There is something real about holding the pictures in your hands that website images cannot give. They also spend a lot on social media content and online advertising. If a commercial of theirs makes you buy the item, be rest assured that the high price you pay covers a bit of that advertising fee.
4. Decorating made easy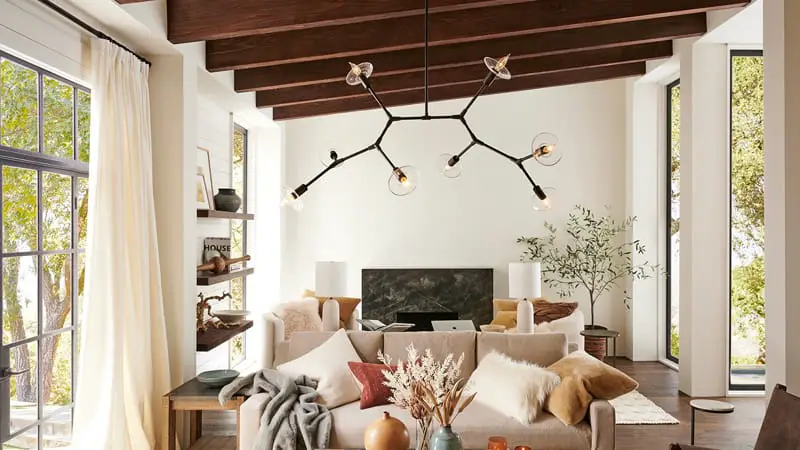 If you're one of those folks who does not know how to decorate a house, Pottery Barn has come to your rescue. There will be no problem showing you a range of products that will complement each other. Their matching accessories easily fit into all rooms of your house. Consulting a Pottery Barn catalog will show you that most designs are simple and you only need a few items to set things up.
 5. Kids' furniture 
There aren't a lot of retailers that offer kids' furniture like Pottery Barn. You want your kids' rooms to have the best furniture, and you hope that their usual kiddies touch won't badly damage the pieces. With Pottery Barn, you get durable furniture that holds up for even two more kids down the line.
You pay an initial price that may be expensive compared to other brands and save money in the long run. In providing this solution to people looking for great kids' furniture, Pottery Brand feels comfortable charging so much.
Is Pottery Barn Considered High-End?
Pottery Barn tries to provide you with high-quality products. The best artisans in North Carolina, the furniture capital of the world, build most of their upholstered furniture. The rest of their furniture pieces are imported. 
They are an American retailer of home furnishings with over 200+ locations in the US, Canada, and worldwide. Known for their upscale designs, their pieces include materials like reclaimed woods, kiln-dried woods, medium-density fiberboard (MDF), engineered woods, organic cotton, marble, synthetic fabrics, etc. 
A Pottery Barn rug can set you back from $30 for a bath mat-sized rug up to $9,000+ for larger, hand-knotted area rugs (that's a lot of money for my feet!) A chandelier from their collection ranges in price from $249 to $7,900+. With these prices and detail-oriented production, they are definitely high end.
My IKEA-sized wallet hopes you can see the future with the light from your  $8,000 chandelier. I am quite drawn in by their 'Shop for Sustainability' site. For sustainably sourced woods, organic cotton, and items that are certified nontoxic and handcrafted, I may consider rolling out the large bills.