On the East and West coast of the US, Crate & Barrel has become synonymous with sophisticated design among the middle classes. Headquartered in Northbrook, Illinois, its decor, furniture, and home goods have a classic design and timeless aesthetic. Because they share some features with CB2, are they the same company?
CB2 and Crate and Barrel are not the same company, but both are fully owned by Otto GmbH, a global retail group in Hamburg, Germany. CB2 is a part of Euromarket Designs Inc. (Crate and Barrel Holdings). Created in 2000, it is the sister brand of Crate and Barrel that targets young and city-minded individuals.
This article explores the cheaper versions of Crate and Barrel and whether CB2 and Crate and Barrel are the same company. I also describe the similarities and differences between CB2, and Crate and Barrel. In conclusion, I will look at the cheaper option between them, and the quality of CB2 products.
What Is The Cheaper Version Of Crate And Barrel?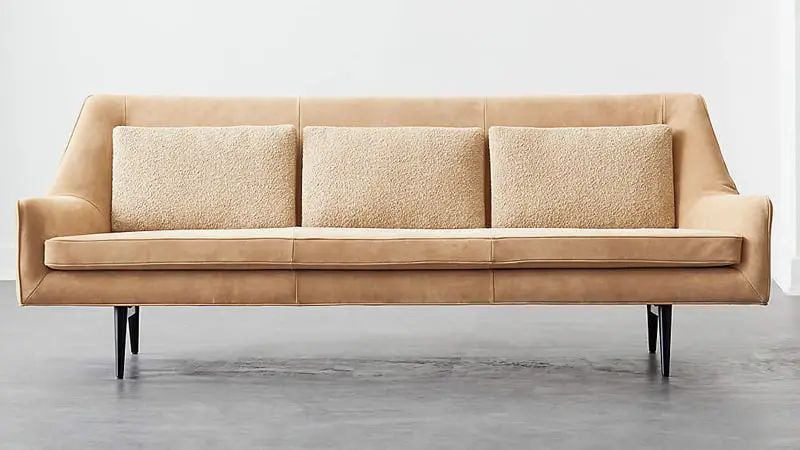 Crate & Barrel is one of the largest U.S. retailers of home décor. The brand is known for its innovative designs, quality craftsmanship, and high-end aesthetics. Crate and Barrel sells upscale furniture and housewares at a range of pricing, from modest to lavish.
CB2 has designs that suit the tastes of millennials. It is a trendy brand with a mid-century modern style of design. Most importantly, CB2 is the budget-friendly version of Crate and Barrel. If Crate & Barrel is an elegant woman, then CB2 is her hip younger sister. 
Although some of their selections are similar, CB2 focuses on first-time homeowners and apartment residents who are looking for stylish furniture on a budget. More sofas at Crate and Barrel cost over $2,000, whereas more of the sofas at CB2 cost less than $2,000.
Another cheap alternative to Crate and Barrel is Pier 1 Imports (Pier 1.) It is an American company that imports home furnishing products. They will give you a similar quality to Crate and Barrel, for a lesser price. 
Are CB2 And Crate And Barrel The Same Company?
CB2 and Crate and Barrel are two different companies under the parent company, Otto Group. Crate and Kids (previously called Land of Nod) is another subsidiary of Otto Group that serves accessories and home furnishings for children. 
To better clear the misconceptions about the two brands being the same, here are some differences between them:
Style- Crate, and Barrel has a style that is between traditional and forward-thinking. A more apartment-like vibe prevails at CB2 than a suburban Colonial one, keeping up with the latest millennial design trends.
Product range- In general, CB2 concentrates on home decor, whereas Crate and Barrel also sells appliances. Crate and Barrel has blenders, toasters, air fryers, and juicers, but you can't find these items at CB2.
Age- Crate and Barrels has been around since 1968 and the brand is the innovator of the "vignette" style of furniture display. CB2 was created in 2002. Talk about a real parent-child relationship.
Reputation- While you may know Crate and Barrel for its blend of traditional and modern styles, CB2 has made a name for itself as the younger, fully modern sister of Crate and Barrel. The wedding register for CB2 is also less popular than Crate and Barrel's register.
Designers- CB2 highlights not only the style and designer incorporated into an item, but they also collaborate with skilled indie designers and artists. The result is pieces that are difficult to find in other retail shops.
CB2 has collaborations with celebrities and designers, including Lenny Kravitz (oh my!) and Gwyneth Paltrow. Crate and Barrel stays true to most of its original designers.
Locations- There are over 100 Crate and Barrel locations in the US and Canada. CB2 currently has 20 store locations, including its website and stores in Toronto and Vancouver. 
You usually purchase CB2 furniture for smaller spaces and they are multifunctional. Crate and Barrel, provides furniture for spaces of all shapes and sizes. In conclusion, the differences between the brands far outweigh the similarities they share in quality and style.
Is Cb2 Cheaper Than Crate And Barrel?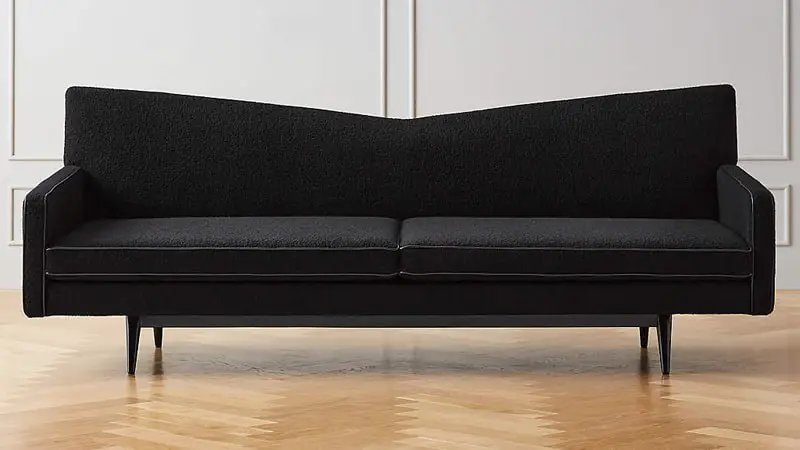 Crate and Barrel furniture perfectly fits into traditional and contemporary homes, while CB2 furniture is fun, fresh, and ideal for playful personalities. CB2's housewares and décor are often much more affordable than those from Crate and Barrel.
Their different prices reflect their target customers and design styles. Although both stores concentrate on home décor, furniture, and house goods, Crate & Barrel is a tad more expensive; especially with case goods (tables, shelving, etc.) and upholstery.
Gold details and high contrast tones are prevalent in CB2's curated selection, which at first glance appears to be more expensive than it really is. However, CB2 furniture is affordable enough for you to furnish your first apartment in elegance.
Compared to other retailers, CB2's shipping is more reasonably priced. The available options are:
Free pickup from a CB2 warehouse for certain products.   Delivery is usually through a third party during a 3hr time slot.
 $59 – $79, for a single sofa, depending on the distance from CB2's warehouse.
 $99 – $159 for all furniture purchased.
Even though some customers have commended the high quality of CB2's products, they still consider them more expensive than other budget alternatives. Maybe the idea of CB2 as a budget-friendly version of Crate and Barrel rarely translates to reality.
Is CB2 Of Good Quality?
As a subsidiary of Crate and Barrels, CB2 maintains the exceptional quality of its sister brand. To keep their quality and moderate price, they have a smaller variety pool and they also alter some designs. Their solid wood pieces are very durable.
Their sofas are a testament to the retained quality of the brand despite the location of manufacture. Whether the sofa consists of plywood from Vietnam or solid wood manufactured in the US, it is one solid piece of furniture.
CB2 is the brand for creative individuals who have set their hearts on the buzz of urban cities. Whether you are 25 or 65, take a chance with CB2. Their edgy, modern designs will inspire you to set up the home of your dreams.