Ovens are essential kitchen appliances, whether or not you bake every weekend. If you have a microwave oven or a traditional oven, you will roast something at some point. After selecting the right type of oven for your cabinet and the sizes differ, can you change cabinets for the oven to fit?
You can change or alter cabinets for an oven to fit. You may have to re-do the cabinet's support, take out the back piece, or combine two cabinets into one. However, the ideal thing is to decide on your appliances before selecting cabinets to avoid issues with fittings.
This article explores the possibility of putting an oven in a cabinet and whether a built-in oven will fit the space set for it. I also talk about reconfiguring existing kitchen cabinets and the cabinet size you need for a wall oven.
Can You Put an Oven in a Cabinet?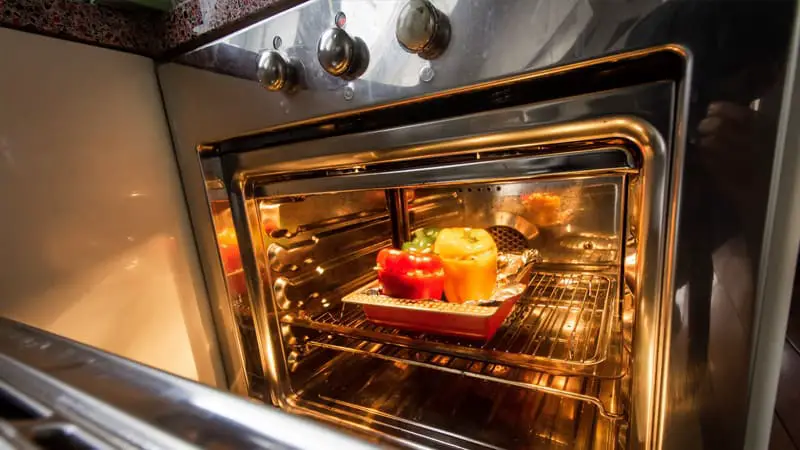 There are different oven styles, and each has a specific fit. Out of the oven designs available, wall ovens either go into a built-in section in a wall or a cabinet. The placement of the oven allows access to a specialized outlet that provides adequate power for the oven to function.
Instead of placing these ovens on the floor or elsewhere, you can put them in a cabinet. Placing an oven in a spot where it is not supposed to go will make it difficult to operate and even render it useless.
If you already have a 30-inch diameter cabinet, you can directly put the oven into it. Remove any obstructions before mounting the oven, connect the wiring if it's an electric stove, and screw the oven into place securely. You can also construct an oven cabinet out of plywood after removing the existing cabinets.
Will My Built-in Oven Fit?
Built-in ovens conveniently give you all the features of a modern, stylish kitchen without taking up a sizeable chunk of floor space. The eye-level placement of built-in ovens also relieves you of the stress of constantly bending down to check your rotisserie chicken.
It is pointless to find the perfect model for you if it is not made for your kitchen space. Fortunately, it is easy to measure up for a built-in oven because only two major sizes exist: single and double, and the two sizes are standard and fit into standard size spaces.
A single oven can hold from 60 liters to 110 liters and is ideal for typical family needs. In contrast, a double oven holds between 90 liters to 130 liters and is perfect for a large family or people who host large parties.
When looking at the measurements of an oven, the height is what you need to consider. A standard single oven measures between 45.9cm and 60cm, and a double oven is between 86cm and 89cm. The width of both sizes ranges from 54cm to 60cm, and the depth is always between 54cm and 58cm.
Since the sizes are consistent, finding one that fits should be easy as long as you measure your space before buying an oven. Another thing to consider before buying an oven is the room for ventilation. An oven needs 35mm space at the back, 5mm space along each side, at 20mm at the top for adequate ventilation.
Don't fret if you don't have that space at the top because built-in ovens are designed to rest flush with the cabinet top. A plumber will help with the gas or electricity installation. A multifunction oven, fan, or convection oven will fit regardless of what you choose.
Can You Reconfigure Existing Kitchen Cabinets?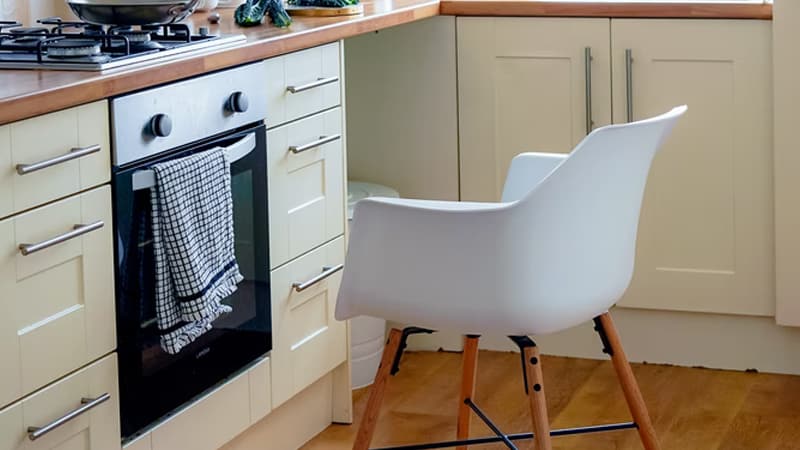 Installing new cabinets is a significant investment, and it can take up to 50% of the total cost for a complete kitchen makeover. Wear and tear, termites, and exposure to moisture are some reasons you may consider changing your cabinets.
You don't have to do an entire overhaul, though. You can reconfigure existing kitchen cabinets to maximize space and function. Here are some ideas you can try:
Re-hang the upper cabinets at a higher level to add shelves underneath.
Remove the cabinet doors and turn them into open shelving.
Add lights underneath the cabinets.
Re-hang the upper cabinets to make them flush with the ceiling.
Add smaller cabinets above the larger ones.
You can achieve a new look and get better organization by reconfiguring the layout of your kitchen cabinets.
What Size of Cabinet Do I Need for a Wall Oven?
Before getting a wall oven, you need to evaluate your space, budget, and how you use your kitchen. The usual sizes for standard wall ovens are:
Width—24 inches, 27 inches, or 30 inches.
Depth—ranges from 22 inches to 24 inches.
Height—27 inches to 29 inches.
As earlier stated, the height and depth remain the same regardless of the width. This depth range allows capacities between 2 to 5 cubic feet.
Oven cabinets have three heights: 84 inches, 90 inches, and 96 inches, and the depth is 24 inches. The width of wall oven cabinets ranges from 30 inches to 33 inches. 
Although these dimensions are usually standard, you only need them for installation, and the oven units will be slightly smaller to fit into the cabinets. You should still consult the manufacturer's recommended cabinet dimensions before buying one.
While selecting a space for your wall oven, setting your wall oven next to a counter is crucial. Some kitchen designs have a tall pantry, refrigerator, and oven cabinet in one line. This is not wise because you need a safe space to set hot foods taken out of the oven.
Crossing a traffic path with a tray of cookies is like navigating a minefield, so set your wall oven next to a counter to transfer hot foods quickly. 
If your budget is too small to handle a wall oven separate from a microwave oven, you can get a double range oven to give you the extra oven function you need for a lesser price.