With 820 stores worldwide and 111.8 million cardholders, Costco's reputation as an elite membership club holds true. Their unique product selection, wholesale prices, and liberal return policy make them a utopia for frugal shoppers and customers who buy in bulk. Without a personal membership, can you gain access to all these perks by using some else's Costco card?
According to Costco's policy, the membership card is not transferable. As a company that uses a subscription-based business strategy, using someone else's Costco card to shop does not bode well for them in the long run. Despite this, there are many ways to share the Costco experience with your loved ones. 
This article aims to explore how a Costco membership card works and the possibility of using someone else's card. I have also discussed the repercussions of using another person's card and the exceptions to shopping at Costco without a card.
Can You Use Someone Else's Costco Card?
Costco provides its members with access to a food court, gas station, pharmacy, an optical department, and pharmacy, besides the wide range of products available in the store. However, this privilege comes at a cost that ranges from $60 to $120 per year. If you live far away from a Costco warehouse or you cannot use up all those bulk items before they go bad, then getting a membership may not appeal to you.
Using someone else's card seems like a good way to get the best of both worlds; you get occasional access to the great options Costco provides without paying membership fees. The membership card has both the name of the owner and a photo of them as a security measure.
Although their policy states that membership cards are not transferable, the enforcement of this policy varies from location to location. While many people have tried and gotten away with it, others have not been so fortunate. Entry into the warehouse and paying at the checkout counter require proof of membership. 
You can come as a guest of a member and pick items for yourself, but purchasing power is exclusive to members. People work around this by using someone else's Costco card, and paying cash at the counter. In this way, they provide no way for the cashier to compare the name on the membership card to the name on a payment card (credit or debit).
Another way to use someone else's card is at the gas station. This also works at the self-checkout counter of the warehouse. However, if you encounter a live cashier at either of these points, you will be unable to use someone else's card.
 Any attempt to use a membership card that is not yours could lead to the card being confiscated. The owner's membership can also be revoked (especially after they've had a prior warning.)
Does The Costco Card Holder Have To Be Present?
Costco members can bring up to two guests on each visit to the warehouse. These nonmembers can shop with the members they came with, but they cannot pay without the cardholder present. Even if the cardholder is taking a bathroom break or picking something else from an aisle, the cashier will wait for them to reappear before checking out the items purchased.
It does not matter if the cardholder is a spouse or another family member. As long as the membership card details do not match yours, you cannot check out on their behalf.
It is of import to know that the strict application of the member-only purchase is relative from one location to another. The cardholder doesn't have to be present if you are returning an item they purchased using their card.
Can You Use Someone Else's Costco Card Online?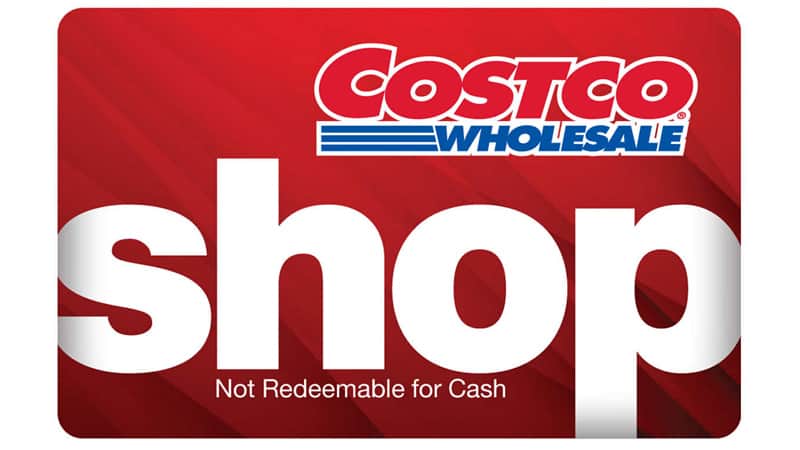 You don't have to use someone else's Costco card online because both members and nonmembers can shop on Costco.com. Nonmembers have the disadvantage of paying 5% more than members for any product purchased. They also cannot redeem the savings offers exclusive to members. The only exception to the surcharge for nonmembers is prescription drugs.
If you want to purchase an item using a member's card, they may have to ship your purchase to the person's address. Nonmembers have to cope with 3-5 days of shipping. Members get their delivery within 2 days, with free delivery on orders of more than $75.
Can I Shop At Costco Without Being A Member?
To walk into a Costco warehouse and buy whatever you like, you need a membership card. There is no shopping day pass, trial membership period, or guest pass that enables you to purchase without a card. The exceptions to shopping without being a member include:
Picking up a drug prescription. You only have to let the employees at the door know you are picking up a prescription as a nonmember. You may have to show your prescription note to get into the warehouse.
Health screenings. Costco pharmacies across the US provide several health and wellness screenings at no cost. These include eye exams, hearing tests, and screenings for the heart, osteoporosis, and diabetes.
The food court. Because anyone can enter the warehouse for many reasons, they can get food from both the indoor and outdoor food courts. However, they must pay by cash if they are nonmembers.
Buying alcohol. Costco locations in some US states like California, New York, etc., allow the purchase of alcohol without membership. The door attendant should know your purpose and a manager has to approve your purchase at checkout.
Using a delivery service. In some cities, third-party delivery services like Google Express and Instacart can pick up what you want from Costco and bring it to your home.
A Costco shop card. It is a gift card that can be funded with cash and given to a nonmember to use for Costco purchases. The minimum amount it can be funded with is $25, and the maximum is $1,000.
While there are ways to shop using someone else's Costco card, the stress of using the loopholes can be exhausting. It may also be inconvenient for the owner of the card and cause them to lose their membership. Weigh the pros and cons of getting your own membership card, and take the plunge!