If you recently bought a furniture piece that dropped in price soon after your purchase, you'll naturally be salty you didn't wait for the price drop. If you got it at a store that offers price adjustment, they may make up for the price difference. However, does pottery barn offer price adjustments?
Pottery Barn does offer price adjustment on most items bought in the store for up to 30 days after the initial purchase. If you notice a price drop on a product you purchased from Pottery Barn recently, you can walk into supported stores with the purchase receipt to get a partial refund.
In this article, you'll learn what price guarantees are available at Pottery Barn in addition to price adjustments. Also, you'll learn how to determine if you qualify for a price adjustment and how to get one at Pottery Barn.
What's a Price Adjustment at Pottery Barn?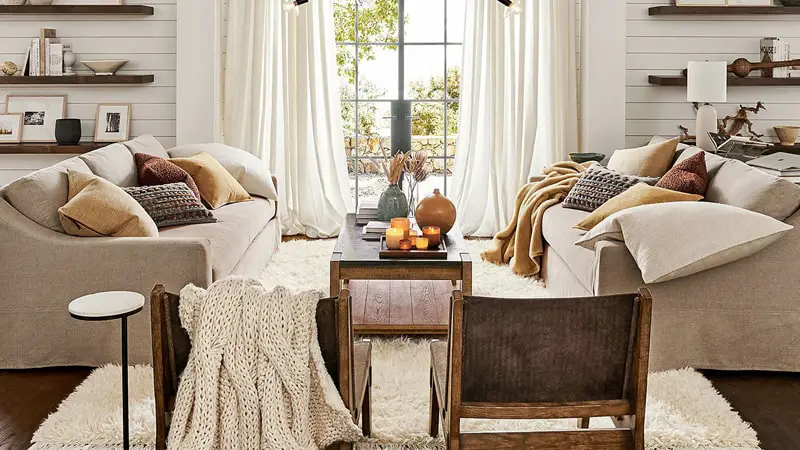 Before diving into the specifics of Pottery Barn's price adjustment policy, it's important to learn what price adjustment entails, and how it may relate to the furniture retailer.
Price adjustment is a kind of price guarantee in the US retail industry where a retailer partially refunds the purchase price of an item to a customer if it drops in price within a fixed time frame. The practice exists to assure customers that their purchases are always at a fair price.
Price adjustment differs from price matching, although, customers frequently confuse both. In price matching, you can get a partial refund if the price on the item drops on any store, not just the store where you purchased the item.
While Pottery Barn and most other furniture stores offer price adjustments, you'll be hard-pressed to find a retailer that matches prices with that of competitors.
Does Pottery Barn Have a Price Guarantee?
A price guaranty refers to any policy that a store puts in place to assure you that you're not overpaying for an item. The most popular price guarantees include price adjustments and price matching.
Pottery Barn offers price adjustments on most products, but they don't match the prices on their products with prices from other retailers and manufacturers unless you're using Pottery Barn Kids.
Even with Pottery Barn Kids, the price matching is pretty limited. You can only match prices on items manufactured by Giggle, Nordstrom, Buy Buy Baby, Neiman Marcus, and a bunch of other manufacturers.
If you want to be sure you'll be getting a price match or adjustment on your purchase, you should ask while purchasing the item. It's pretty difficult to tell if the specific product you bought qualifies for a price adjustment without specific details.
Does Pottery Barn Offer Price Adjustment?
While Pottery Barn doesn't offer price matching with competing retail stores, they do offer price adjustments, if your product meets a specific set of conditions that qualify you for the service.
Essentially, if the price of an item you bought at a Pottery Barn store drops within 30 days of making the purchase, you can simply walk into any Pottery Barn store with the payment receipt to claim a partial refund in cash or credit.
An advantage of price adjustment is that it only goes one way. If the price of the item increases soon after your purchase, you won't have to pay extra to keep the item, even if it hasn't shipped yet.
In addition to the standard price adjustment policy for most Pottery Barn stores, you also get a pretty limited price match for purchases on Pottery Barn Kids. Pottery Barn Kids will match prices on item purchases with prices from specific manufacturers on Amazon, giving you more shopping confidence.
Also, you don't get price matches or adjustments on pre-orders, trade-ins, discounts, and most other kinds of sales offers. If you're not sure you can get a price adjustment on an item, contact Pottery Barn's customer service for information.
Does Pottery Barn Offer Price Adjustment on Online Purchases?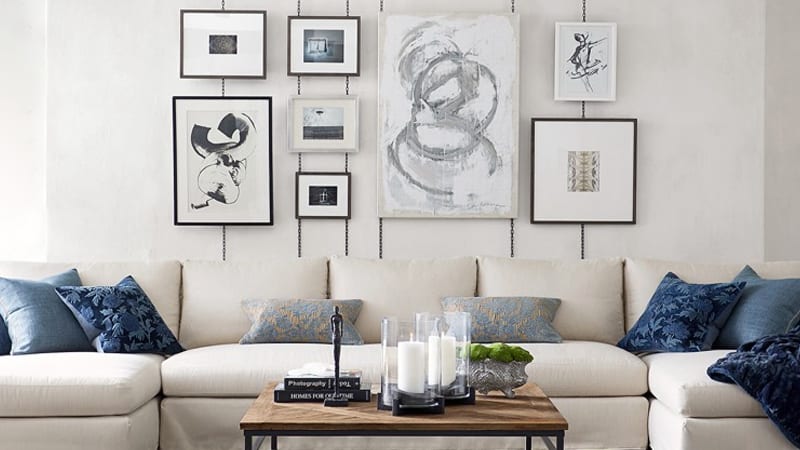 Firstly, it's crucial to understand that Pottery Barn stores operate independently of the Pottery Barn website. While you get a price match on items you purchase in-store, you don't get the same offer for items purchased online.
So, Pottery Barn doesn't adjust the price of items bought in the store to online prices. Unless you're purchasing from Pottery Barn Kids, in which case you can match prices to certain Amazon products within the first 30 days of purchase.
You can get a price adjustment on an online purchase if the price drops online, but you can't match online prices to store prices.
What Is the Pottery Barn Price Adjustment Policy?
Knowing if a retail store has a price adjustment policy isn't usually sufficient; it's also important to learn the policies governing price adjustments in the store.
There are some basic policies that all stores offering price adjustments follow. For example, you get a refund that's worth the total amount by which the product was devalued, if it was devalued during a specific period.
However, there are some policies regarding price adjustment that's exclusive to Pottery Barn. Before applying to get your partial refund, you should consider going through these policies to avoid wasting your time.
Firstly, you only get a refund if the price of the item you purchased drops 30 days after your initial purchase date. While this may not be the best adjustment term in the industry, it still gives you some assurance that you won't be overpaying for a product.
Also, you can only get a price adjustment if you provide the receipt you got during your original purchase. If you can't find your payment receipt for a reason, you might be unable to get your deserved refund.
Lastly, you can't get price adjustments on products you ordered from the online store at a walk-in store. The Pottery Barn website and the various stores operate independently since they're not owned by the same entity.
Summarily, if you bought an item within the last 30 days at a store and you noticed that the product's price dropped, you can get a price adjustment if you can still access the purchase receipt.