Memory foam mattresses are very popular alternatives to traditional mattresses with springs or coils. But what are the important facts to know about memory foam mattresses?
Generic memory foam can be as good as a brand name foam mattress. While there can be differences in production methods and materials used, fundamentally it would likely not result in a huge difference.
I'll explain what makes a good memory foam mattress, what to look for, and other considerations when you're thinking of swapping mattresses. 
Are Generic Memory Foam Mattresses Worth the Money?
If you find regular-style mattresses are not working for you, a foam mattress may support you better. Generic mattresses will generally be a lot cheaper as they do not have the added marketing costs of a well-known brand nor do seasonal changes but with the similar build quality.
Are Cheap Memory Foam Mattresses Good?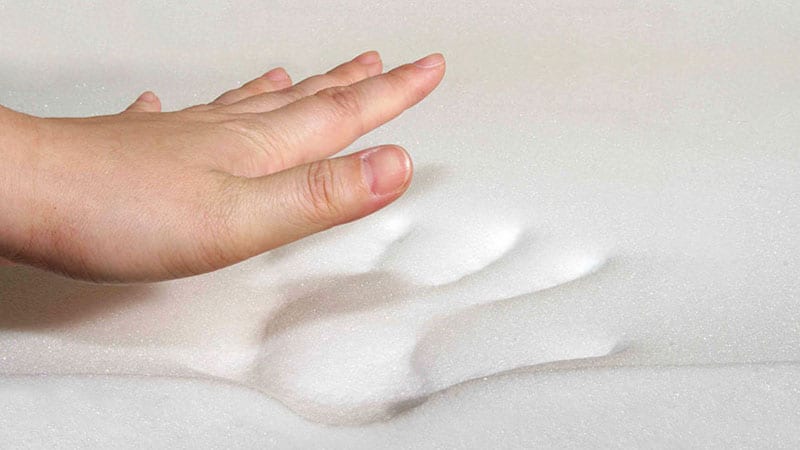 The production process involved in making foam mattresses can differ depending on what materials are used. Some materials are cheaper than others and have different properties which can result in a completely different feel from one foam mattress to another. However, some materials which give distinctive levels of firmness can be more expensive than other materials. 
This can mean from a generic manufacturer's point of view, there is not much point in using these expensive materials if it will just push the price of the mattress up. Generic manufacturers' products are going to rely heavily on the customer's choice based on price. 
It is hard to show the generic product as being a good choice for the consumer when there are cheaper alternatives that look and feel the same. This product differentiation is meaningless if the customer cannot tell mattresses apart.
That is not to say that you cannot have a comfortable foam mattress from a generic brand. Generic foam mattresses may still have similar materials and therefore comfort levels to more expensive, branded mattresses. But generic products will not be able to demonstrate that they have experience in manufacturing comfortable foam mattresses by reputation or marketing.
What are the Best Inexpensive Memory Foam Mattresses?
Mattress comfort is very subjective to the person and so your best bet is to try out mattresses before you buy them. If you can attend a mattress retailer or big box stores with bedding sections that should be your best option.
Generic Memory Foam Mattresses Compared to Tempur-Pedic Mattresses
There are many recognizable brands in the mattress niche. But just because something is popular, does not necessarily mean that the brand, in this case, Tempur-Pedic, is any better than traditional memory foam or generic mattresses.
Tempur-Pedic has spent many years advertising their memory foam component of their beds. You may have even heard that it was viscoelastic polyurethane or that it was NASA-inspired. This is still a selling point that Tempur-Pedic continues to use regarding their mattresses. 
If you have used a mattress by Tempur-Pedic before, you would expect that due to Tempur-Pedic's quality control and the fact that the same company is producing it, that it would be similar. You could not expect that design or feel if you went with a generic mattress as the production process and materials are likely to be quite different.
Tempur-Pedic mattresses are often much more expensive but you could expect a longer product life. Fundamentally however they are still just foam mattresses and so are unlikely to differ that drastically from a generic foam mattress.
Do Chiropractors Recommend Memory Foam Mattresses?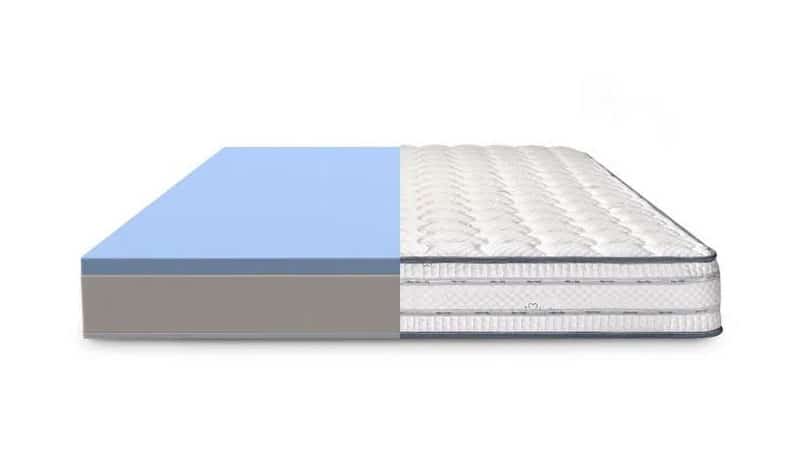 Memory Foam Mattresses are recommended by a wide variety of people including health professionals. Memory foam will contour to the curves of your body for good spinal alignment which has been shown to reduce back pain occurrence.
What Is a Good Thickness for a Memory Foam Mattress?
Anything less than 6 inches for a memory foam mattress will unlikely be very comfortable. Adults over 150 pounds should consider at least 10 inches thick, with the upper limit generally being 15 inches thick.
How Long Do Memory Foam Mattresses Last?
Memory foam mattresses are very long-lasting compared to other mattresses. Foam mattresses are among some of the most durable models in the marketplace. However low-quality foam mattresses are going to start failing a few years after purchase, whereas high-quality memory foam may last 10 or even 20 years.
What Should I Look For When Buying A Memory Foam Mattress?
You should look at price, safety, quality, and reputation.
Foam mattresses should cost at least a few hundred dollars, with an average of around $500-700. Higher quality or bigger sizes above queen are $1000 and up.
General safety requirements like passing national standards for flammability as well as others can be a good place to start.
If the product has a solid brand behind it, you can look at customer reviews to see how people generally rate a product but this is basically impossible with a generic product. Otherwise, the product itself may have quality certifications from an industry body or similar. Be careful of pay-to-play certifications which can be bought by any unscrupulous mattress company. 
There is a lot of hard-selling around mattresses. Try to determine whether the claims being made about the mattress are realistic or are just hot air. Are you paying too much for a brand name or is there actual science behind that specific feature?
Do Memory Foam Mattresses Sag?
Eventually, it doesn't matter which memory foam mattress it is as it will always sag if used for long enough. That said, high-quality memory foam mattresses can last a long time. Comparatively, a memory foam mattress sags less than an average spring mattress due to its flexible material. 
Can You Flip A Memory Foam Mattress?
Memory foam mattresses generally are not flippable. Memory foam mattresses are made so that they have a defined top and bottom, as each manu­facturer tends to layer foam in a distinct order. Further, mattresses may have different materials for both surfaces, with the top coming with a soft, cushy material and then a hardier material for the ground-facing surface.
This means that while technically you could flip a memory foam mattress, it will not be anywhere near as comfortable to sleep on the 'bottom' side.