The IKEA PAX wardrobes are the best storage sets that IKEA creates to suit any space and allow me to choose the style and design that will sit well with my interior decor. Wardrobes are large pieces of furniture that can stand comfortably on their own. But, when you have children or pets playing around, your next concern must be how to screw these wardrobes to the wall to keep them from falling.
You can attach a PAX wardrobe to the wall with brackets or other provisions on the furniture for fitting. For instance, several large closets will have straps behind them that will let you drill it easily to the wall.
Attaching a PAX wardrobe might seem daunting, but it's effortless. Simply follow the instructions in this post, and you'll be halfway to securing your wardrobe to the wall.
Do PAX Wardrobes Come With Joining Screws?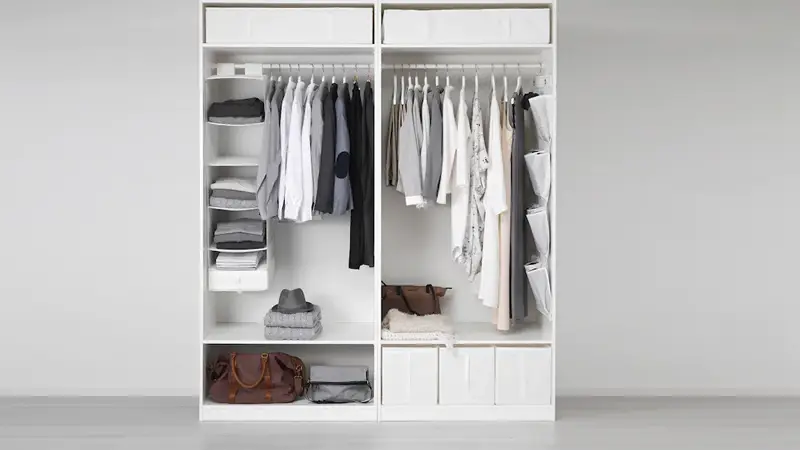 PAX wardrobes come with several fittings that allow you to fix them to the wall, but screws are not one of them. Instead, you'll find two brackets that serve almost the same purposes for attachment. The only screws you'll find in a PAX wardrobe are those you'll need to fit the wardrobes together.
To understand their reason for this, you should fully grasp the combination system of the wardrobe.
IKEA PAX Wardrobe System
Wardrobes are very functional pieces of furniture as it houses clothes and other dressing necessities. Many people often prefer to have wardrobes specially tailored to fit their taste, but these could cost a fortune. Fortunately, there are PAX wardrobes that fit diverse purposes and give you the privilege to mount them yourself.
Like any other closet, PAX wardrobes come in different sizes, shapes, and colors. This allows you to pick one that'll suit your taste and decoration. When you order one of these, you're left with the task of assembling them.
To do so, you must understand the various parts of the system. PAX wardrobes have three main systems: frames, doors, and internal fittings. Let's look at these parts individually.
Frames
PAX frames have seven parts: a top panel, bottom panel, back and front plinths, blackboard, and side panels. Using nails, screws, cams, and dowels, you can fit these parts together.
The frames come in two heights which are 236cm and 201cm. Before choosing the perfect wardrobe size, you must measure the height of your ceiling and decide which of these frames will suit you. Ensure there's enough space between the ceiling and the top of your wardrobe, as it lets you maneuver them easily.
The same variation applies to depth. PAX wardrobes have a 58cm depth and a 36cm depth frame. Though many might prefer to go for the deeper one, you should choose the smaller depth if you don't have much to put into it.
Once you have decided on how tall and deep your wardrobe should be, you can decide on the width.
PAX wardrobes have three width sizes, 100cm, 75cm, and 50cm. You can choose to combine these widths to have a wardrobe broader or shorter than any of the standard widths. Your internal layout would also determine the width that you can go for.
For instance, you can opt for two 50cm frames instead of one 100ccm wide frame.
IKEA frames also allow you to have an L-shaped wardrobe that fits perfectly into a corner. These frames also come in three colors that can match various interior designs. These colors include stained oak, white, and black-brown.
Doors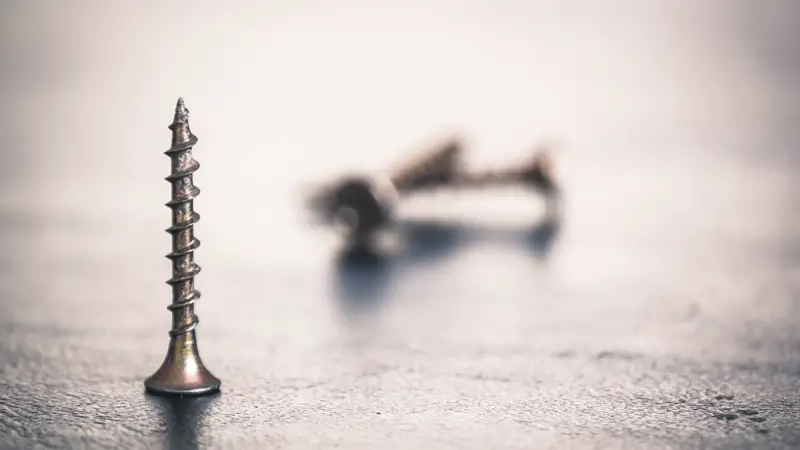 The doors are the main parts of your wardrobe, and they need to fit your room style. IKEA makes this possible by providing doors with different colors and patterns. There are two available door types which are hinged and sliding doors.
The hinged doors fit onto the edge of your wardrobe and open out into the room. It is the most common door type you will find in homes. They come in 50cm and 25cm widths to match any frame width.
The sliding doors on the other side do not open into the room but glide past each other and consume less space when open. They come in 200cm and 100cm. You can use multiple doors, but you must use them in pairs.
The Auli paneled doors are expensive but give you diverse customizable options. Each of these doors houses several panels in three colors: light grey, oak effect, and white. You can also have these panels as frosted glass or mirrors.
The Hasvik doors are a cheaper option and more solid, but they offer fewer options for personal customization. You can easily fit them in by attaching the running wheels and brackets that hold them to the rails.
Internal Fittings
Your wardrobe would not be complete without internal fittings. PAX wardrobes have hanging rails that allow you to hang your clothes and avoid creases. They also come with shelves where you can fold your clothes.
You can have as many shelves as your wardrobe can carry, and they come in different widths and colors. PAX also includes drawers and pull-out trays as internal options. Other options include baskets, trouser hangers, dividers, storage bags, shoe shelves, and pull-out mirrors.
How to Secure Your IKEA Wardrobe to the Wall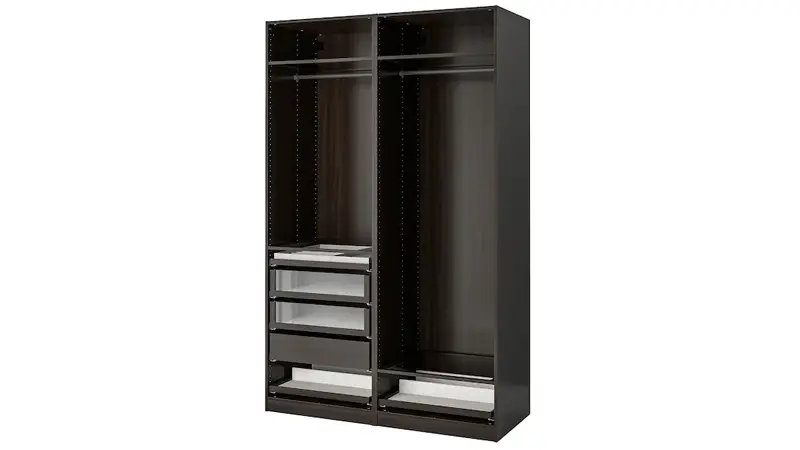 Remember that your wardrobe came with brackets. These are your tools for attaching them to the wall.
Before mounting, ensure that your wardrobe is in a perfect position. You can then mount your brackets on the wall behind them and strap using a furniture wall strap. This will prevent your wardrobe from ever toppling down unless you never fixed the brackets right.
Do You Have to Anchor Pax Wardrobes to the Wall?
IKEA advises that you anchor your wardrobes to the wall, though they give this advice for most of their products. However, it is essential to anchor your furnishing, especially if you have children running around the house.
Though wardrobes are large and might not easily topple over, it is not impossible to ignore that they could. So, you should take IKEA's advice and anchor your furniture to the wall.