Like many people, my kitchen is my mini-kingdom and tops the list of my favorite parts of the house, so I give quality attention to it. Likewise, when it comes to the walls, I'm very particular about what would be more appropriate for the kitchen as well as what fits my style. Would it be washable paints or tiles?
There are several factors to consider when deciding between washable paint and tiles for kitchen walls. Paint is normally cheaper than tiles, however it will require more maintenance in the long run (repainting). Tile is more durable and easier to clean, while paint offers a more minimalistic look.
Making decisions like this could be a bit confusing at times. In this article, I'll help explain the essential things to consider when choosing whether to cover your kitchen walls with washable paints or tiles. I'll talk about the costs, efficiency and also highlight basic advantages and disadvantages that come with both choices.
Is it Cheaper to Tile or Paint?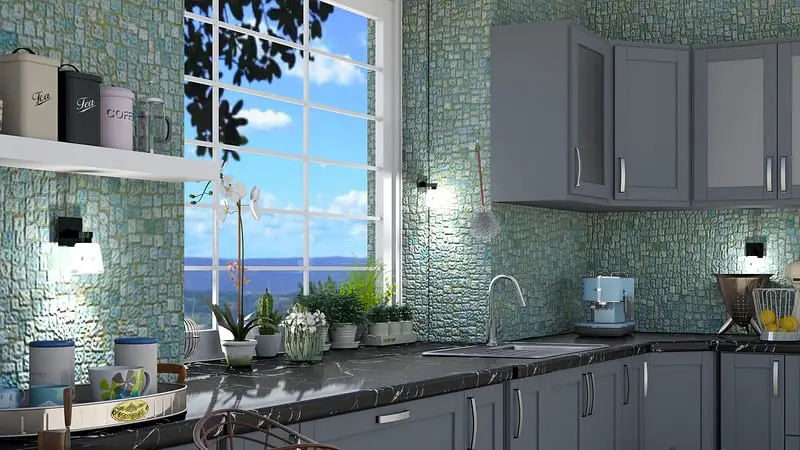 What it will cost to purchase adequate square feet of tiles needed to have your kitchen space tiled can be used to paint your kitchen a substantial number of times. Painting has a significantly lower budget than tiling. 
It is necessary I also mention that tiling costs more in terms of labour and materials needed to get it done than painting. 
Overall, when it comes to a more affordable option between the two, painting will be the way to go.
Is Washable Paint Good For Walls?
Washable paint, in my opinion, is quite a safe choice for your kitchen walls. Firstly, it is a more minimalist and conservative option, and then it is flexible, such that you can change it whenever you want or when you get tired of the old paint.
However, if you can afford the luxury and need something more permanent on your kitchen wall, then you might want to consider a more durable option other than washable paint. 
Furthermore, to strike a more balance between both options, I'll advise you to tile your backsplash zone to protect it from damages resulting from grease and/or moisture. You can then paint the rest of the wall. Should you opt for this, remember to be careful with your choice of colour and design for both. This will ensure you have a beautiful blend at the end of the job.
Whether your choice is tiling or washable paint, they both have the good and not-so-good parts of them. I'll start with tiles.
Tiles On Kitchen Wall – Pros And Cons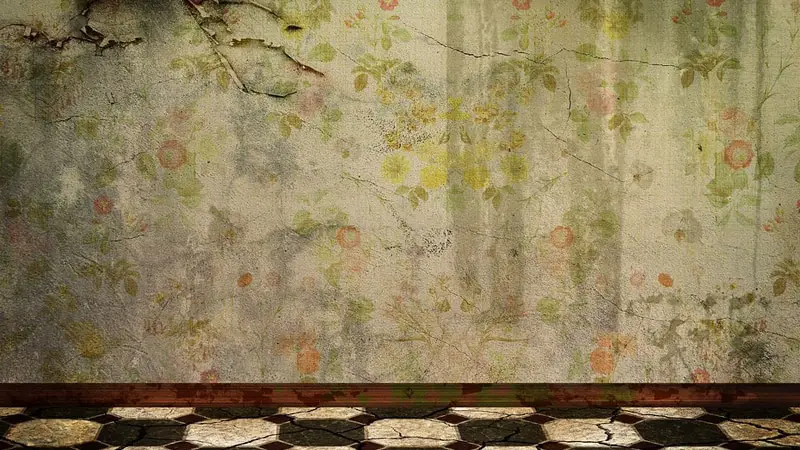 Pros
Easy to clean: It is much easier to clean off grease, moisture, and other forms of stain from tiles without having any leftover marks.
Durability: Tiles are not only more durable but can be considered a permanent solution. You don't have to experience occasional wear and tear or even think of putting yourself through the hassle of changing them often. It only requires regular clean-up.
Customize your design: You can have your tiles customized and designed to your satisfaction. You can even make them multicolored if you want to give your kitchen a more radiant and striking appearance.
It is fireproof: Unlike wallpapers and paints, which can make fire outbreaks escalate, tiles are not flammable by nature. This makes them more adaptable and an excellent choice for wall surfaces, particular in the kitchen, being a very flammable zone.
Cons
Difficult to remove: Taking off tiles from the walls for renovation purposes can be a daunting task. I don't mean to scare you, but it'll probably take much more energy and time to get them off than it will if you were to paint the entire space! (You don't even want to involve yourself in this drama without help).
Not a smart idea should you decide to sell off: Different strokes for different folks. Your favorite tile design could be a turnoff for another person. So, should you ever have a change of mind and decide to sell off your house for any reason, it could pose a significant problem. Primarily owing to the fact that the buyer may not be willing to go through both the financial and labor discomfort of changing them.
Washable Paint On Kitchen Walls – Pros And Cons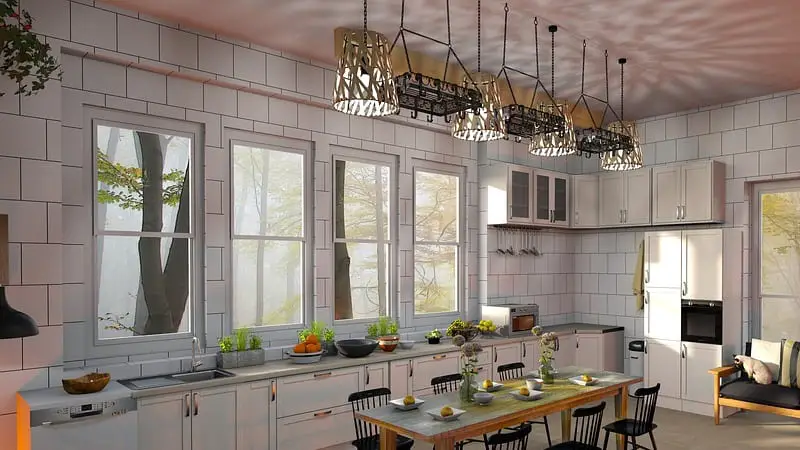 Pros
Easy to change: With paints, you're free as air to change your wall design as often as you want and to any colour of your choice.
Time and cost-effectiveness: You could have your kitchen wall colour changed four to five times for the same cost as tiling them once. Additionally, it takes less time. You will save a significant amount of time and money by sticking with painting instead. 
More contemporary feel: Though some people still adhere to the trend of tiling the walls, it is not considered so fashionable anymore. Painting, however, gives a more newfangled and ultramodern look.
DIY advantage: One of the beautiful sides to painting is the fun fact that you can always do your painting all by yourself, so long as you have the necessary equipment. Painting doesn't require much training, planning and calculation. Even if it is your first time on the job, a simple step-by-step guidance from a YouTube video would be all you need to get neat work done.
Cons
Not a long-term solution: If you're opting to paint your kitchen walls, you should know and get ready to change the paints often, especially your backsplash area (that will be about three to four times a year if you can't stand the eyesore). 
Easily greased and mudded: Over time, kitchen grease can get painted walls dirty and sticky quickly, which, if not changed often, could give your kitchen a rather nasty look.
Limited designs: While you can have tiles customized to your preference, it isn't easy to have that luxury with washable paints (if at all it is possible). If you'd prefer a multicolour design for a more colorful outlook, having the paints mixed could change its entire texture. This, if it doesn't come out the way you want, could be frustrating.
Whichever you choose, what matters at the end of the day is that you're satisfied and feel happy about your kitchen walls!