If you're looking to work at Ashley's, you should already know that the pay is commission-based. The employees earn a certain percentage on each piece of furniture they sell, but just how much is this commission percentage exactly?
Just like most other furniture stores in the United States, Ashley Furniture uses a variable rate commission system. In this system, commission can vary depending on the volume of the sale, but it's usually between 5% and 45% of the total sale.
In this concise guide, you'll learn everything you'll ever need to know about the commission structure at Ashley Furniture. Also, you'll learn some things about the work experience at Ashley, and some alternative places to seek employment.
Best Employment Opportunities at Ashley Furniture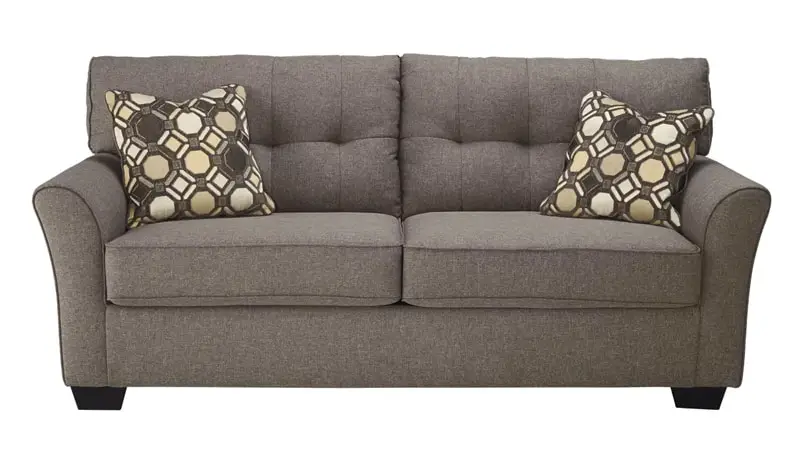 If you're passionate about furniture, but not necessarily in sales, you don't have to force yourself into becoming a salesperson. There are many other employment opportunities at Ashley Furniture that don't require you to make hundreds of sales to earn a living.
If that sounds like something you'd love, here are some of the best employment opportunities at Ashley Furniture for people like you, and how much they pay.
Customer Service Representative
Apart from the sales associate, the customer service representative is another position that requires frequent interaction with customers. It's an entry-level role that pays $9 to $14 per hour, depending on your previous work experience.
While sales associates are generally very knowledgeable in the products that Ashley Furniture produces, the customer service representatives are more focused on dealing with customer complaints, answering phone calls from customers, and occasionally completing sales.
This position is open to qualified individuals with strong communication skills, friendliness, and a natural willingness to help people overcome challenges they might be facing with their furniture.
Customer Relationship Specialist
The customer relationship specialist role is identical to that of the customer service representative, but it's a bit more demanding, and more than simply an entry-level position.
A customer relationship specialist at Ashley Furniture focuses on resolving customer complaints, answering any questions that the customer might have about the store, and ensuring that customers receive the highest quality of service.
Unlike customer service representatives, customer relationship specialists rarely have to help sales associates in store, unless it concerns answering a customer query.
Delivery Driver
If you have a Class B Driver's License, one year of driving experience, with a knack for handling furniture pieces, you can apply to work as a delivery driver at Ashley's furniture.
Delivery drivers deliver all furniture orders to customers in pristine conditions. They're tasked with confirming that a furniture piece is in a passable condition before leaving the store. They may also make minor touch-ups to fix any damages that occurred in transit.
Store Manager
Store managers are responsible for overseeing the day-to-day running of the store. They strive to guarantee more sales and enhanced customer service, the two main characteristics of successful furniture stores.
Store managers act as heads of the management team, which comprises customer service managers, merchandising managers, and sales managers. They lead company meetings and determine if employees meet their expectations.
A store manager acts as a role model for all employees and managers. They demonstrate an excellent work ethic, and they participate in training all new employees to meet the goals of the store.
What Is the Commission Percentage at Ashley Furniture?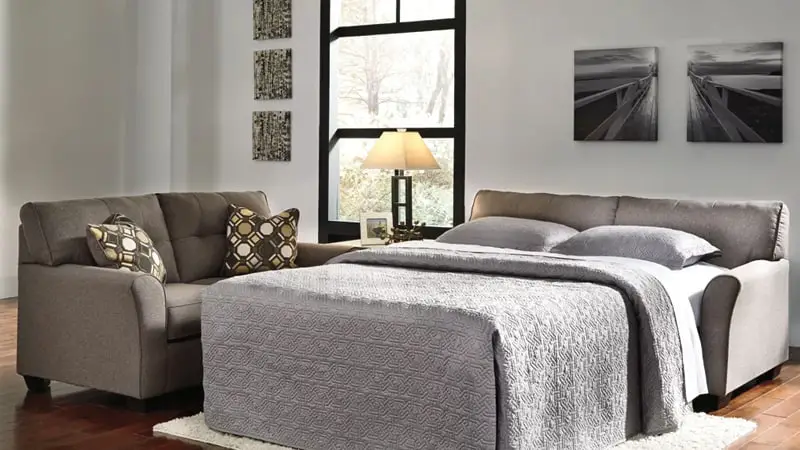 There are many job opportunities in Ashley Furniture, but most people are most likely interested in being a furniture salesman. Of all the opportunities available, salespeople are the only class that earns by commission.
It's quite impossible to estimate the commission percentage for an Ashley Furniture salesperson. Since the company uses a variable rate commission system, you get different commissions from most other people, sometimes even on the same piece of furniture.
This commission system works by compensating you based on how much you generated from a sale. The commissions are typically between 5% and 45% of the sale, and your commission rate is directly proportional to your sales volume.
In addition to that, you also get amazing employee-exclusive discounts, including 50% off of every furniture sale.
If you don't feel safe working as a salesperson at Ashley, you can explore some of the other employment opportunities available at the furniture retailer. Some of these positions don't use a percentage-based compensation system, but they pay you per hour, like any other regular job.
How Much Does Ashley Furniture Pay an Hour?
Your average hourly income as an Ashley Furniture employee depends on what you do at the store. Typically, employees earn around $8 to $14 per hour but giving more specific estimates works better in this context.
Ashley sales associates make anywhere between $8 and $12 per hour on average. If you've been eying a position at Ashley Furniture, being a sales associate is probably your best bet.
A customer relationship specialist earns around $9 to $11 per hour, while a customer service representative can earn up to $14 per hour.
Store managers earn the most, with some getting paid as much as $93,000 per year. However, a more accurate average will be between $40,000 and $60,000, but store management is certainly not an entry-level role.
Other managers are expected to earn lower than the store manager, but they also get mouthwatering paychecks. Depending on the store's success, other managers can earn between $30,000 and $70,000 per year.
Compared to other furniture retailers, Ashley Furniture's offers aren't exactly impressive. While you can certainly earn more with enough experience, the starting pay is unexciting, to say the least.
How Often Do Ashley Furniture Employees Get Paid?
Depending on the store you work at, you can either earn weekly or bi-weekly pay, but it's usually 100% commission. If you work at any of their manufacturing plants, however, you will be paid every Friday.
Before taking up employment at any Ashley HomeStore, it's important to read the fine print carefully to get the details of your payment frequency.