Don't judge a book by its cover, and don't judge furniture aesthetics by the heavily edited photographs you see online. If you've not walked into a Crate and Barrel store to check out their furniture, you may be curious to know the famed Crate and Barrel aesthetic.
Crate and Barrel is a lifestyle furniture brand that maintains a distinctively modern and contemporary design aesthetic across all of its offerings. With the aesthetical excellence, however, comes a high price, putting Crate and Barrel furniture on the pricey side.
In this article, I'll go into extensive detail in describing the unique aesthetics of Crate and Barrel. Afterward, we'll compare Crate and Barrel aesthetics to that of competitors to help you make the right choice.
How Would You Describe Crate and Barrel?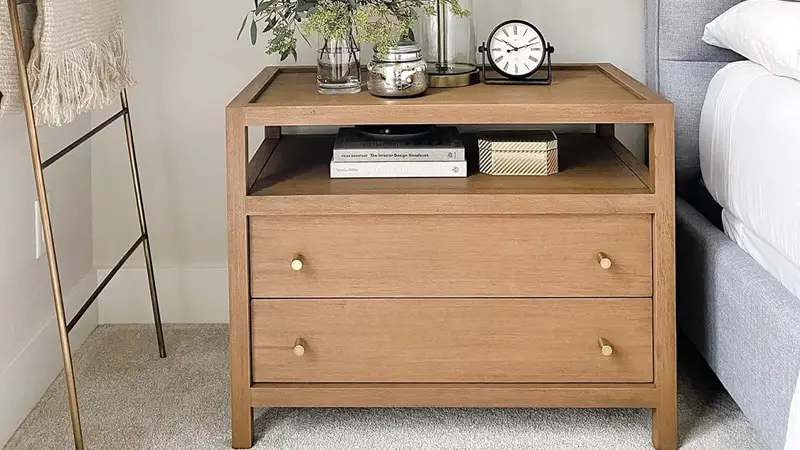 Crate and Barrel is more of a lifestyle furniture brand, and it shows immediately you walk into any of their exquisite stores. In this direction, their stores are usually stocked with furniture echoing the modern aesthetic.
The colors at Crate and Barrel are generally warm. Most of the time, you'll be walking out of the store with brown furniture, as they're almost choking with them.
That doesn't make Crate and Barrel stores any less exciting than what competing stores offer. Depending on your aesthetic preferences, it may even look superior to that of most competitors.
If you're looking to adorn your home with top-of-the-line furniture and furniture accessories without much budget constraint, Crate and Barrel may be the best for you. If you're trying to save money, however, it'd help to know that their furniture pieces are quite pricey.
What Is the Crate and Barrel Aesthetic?
Crate and Barrel is a lifestyle furniture brand with products that have a unique architectural aesthetic. Their furniture takes cues from the urban modern design style, giving them edgy and minimalist looks that attract buyers at first glance.
The unique Crate and Barrel aesthetic also carries over to its sister brand: CB2. While Crate and Barrel furniture are more assertive, you'll find simpler pieces at CB2, with proportionately lower prices.
Before buying from Crate and Barrel, you may also want to know that they mostly don't make their furniture. Also, most of the furniture pieces that Crate and Barrel sell aren't made in the United States but are imported from overseas.
However, this doesn't compromise the quality of their offerings. Even as Crate and Barrel sell for more exorbitant prices than most competitors, they have a loyal customer base, and customers are rarely ever unhappy with their purchase.
As you should expect, the entirety of Crate and Barrel's collection doesn't comprise a single design aesthetic. To mix things up, you'll also see some furniture pieces that take a step or two away from the regular design style of Crate and Barrel.
To drive home this point, Crate and Barrel launched CB2 in 2000, a subsidiary brand that focuses on a mid-century modern design style, targeted at a younger audience of new homeowners. In addition to the slight shift in design style, CB2 also offers more attractive prices on furniture.
What Style Is Crate and Barrel Considered?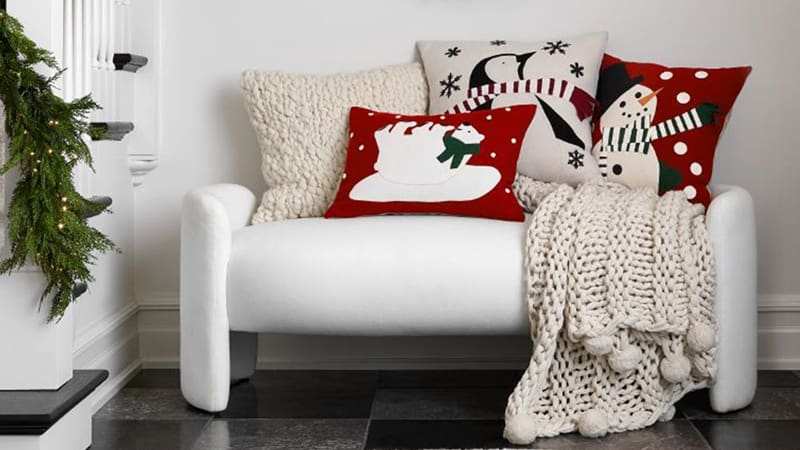 To answer this question effectively, it's important to consider the fact that Crate and Barrel has two sister brands: CB2 and Crate and Kids, aimed at different segments of the market, and thus having different design styles.
The main brand itself focuses on many modern furniture styles, but you're much more likely to find more premium aesthetics. You should expect to see something similar to a mix between the farmhouse design aesthetic and the urban modern style.
Crate and Barrel relies heavily on exclusive furniture pieces. They have many unique design styles that you can only find at a Crate and Barrel store, and this has helped them build a loyal following over the years.
However, CB2 has a more targeted collection than the parent Crate and Barrel brand. Since it's targeted at new homeowners, most of its collection are of the mid-century modern design style.
Mid-century modern design styles encompass a wide variety of design aesthetics that all come together to make your house look modern at all times, with a soft touch of antiquity.
It takes a minimalist approach to interior decoration. Furniture can be made from many different materials, including steel, plywood, foam, aluminum, plastic, etc.
The design style isn't the only element that makes it appealing to new homeowners. The price is also a huge factor, as furniture pieces from CB2 are generally priced more modestly than the exquisite ones that are usually on display at Crate and Barrel.
Lastly, there's Crate and Kids, which, quite understandably, doesn't focus on household furniture. Instead, you can shop for a variety of toys, kid beddings, kid-sized furniture; generally everything you need to create the perfect kid-friendly home.
Another interesting element that unites all retail stores in the Crate and Barrel family is the practice of displaying multiple products that go together. Walking into the Crate and Kids section of any Crate and Barrel store opens you up to a set of children's furniture which you'll want to pick up almost immediately.
What Makes Crate and Barrel Unique?
Walking into a Crate and Barrel retail store, you'll see a set of great-looking furniture pieces with somewhat high price tags. If you've previously shopped at budget brands, you may be wondering what sets Crate and Barrel furniture apart from others.
Crate and Barrel popularized the practice of selling imported furniture, and this made the brand a household name. While almost every other furniture retailer tries to market their goods as American-made, Crate and Barrel couldn't care less about openly admitting that their furniture pieces are imported.
The unique modern and contemporary aesthetic to their furniture also accelerated their success, and their sales attendants and customer service are second to none.
Even with the high prices on their furniture and no warranty policies, you'll be hard-pressed to find a negative review from a customer that purchased from Crate and Barrels.