The Home Depot works with a range of nurseries across the United States and Canada to get plants at the right time for planting and survivability. But if you're considering starting a new garden or getting into potted plants, when does The Home Depot get new plants?
The Home Depot tends to get new plants in January for warmer climates, and in April in cooler climates. The offerings at The Home Depot will be curated to fit the regional climate to ensure the best health of the plants.
We'll look at how The Home Depot sources its plants and how they get them in store. We'll also look at some different types of plants as well as how to keep them alive just like the staff at The Home Depot.
Where Does The Home Depot Get Their Plants?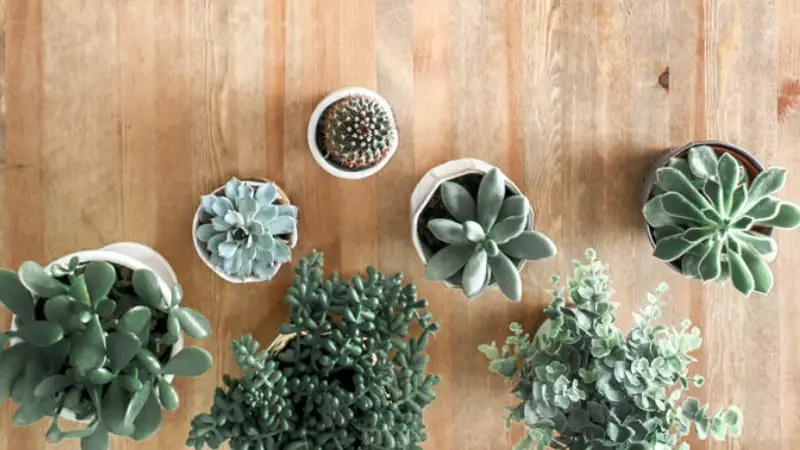 The Home Depot has a policy of supporting small growers and getting their plants from over 150 different suppliers. Rambo Nursery supplies locally grown plants rather than shipping the plants over huge distances from one central area.
In the case of Rambo Nursery, they supply a total of 67 stores. This is done via two greenhouses located in Georgia. The Home Depot stores around Georgia, Tennessee and Alabama are all serviced by this one business.
This means that no greenhouse is further than 150 miles for The Home Depot. This is thought to make the plants as fresh as possible.
The Home Depot also tries to coordinate with plant growers to get plants that work well in the specific temperature conditions where you live. This means that not all growers can supply to The Home Depot.
This decentralized system operates via a dozen or so regional merchants—each working with an average of 15 growers.
When Does The Home Depot Get New Plants?
The Home Depot gets plants in at different periods depending on the region. The Home Depot is looking to provide plants that thrive in the prevailing conditions of the nearby supplying greenhouses.
Per one of the merchants who has been supplying The Home Depot in South Florida, January and February are the busiest months.
However, the much lower temperatures up in northern United States and Canada will not get their plants in from April or May.
As the United States and Canada are divided into several regions, the types of plants and their availability will vary greatly. These are often divided into annuals or perennials.
Annuals 
Common examples of annual flowers are geraniums, impatiens, pansies and many more.
These flowers work best for cooler climates, and will produce colorful blooms all season.
However, once frost sets in the plant will not survive and will need to be replanted the next season.
This means you can expect annuals to be available post-winter.
Perennials
While these are slightly more expensive, they have the big advantage of coming back year after year. 
Coneflowers, daisies, hydrangeas, lilies, and chrysanthemums are some of the more well-known perennials.
How Does The Home Depot Keep Plants Alive?
On top of this, The Home Depot will replace plants that are damaged on delivery free of charge. This returns policy also extends a one year guarantee to perennials, trees, and shrubs as well.
Plants are kept indoors in the Garden Center or in semi-outdoors settings. Plants are monitored by the The Home Depot team for general health, which is also useful for spotting if there happens to be an outbreak of some plant disease.
The Garden Center staff are trained in how to keep plants in the best shape not only to ensure effective use of inventory, but also for sustainability.
This starts from the pots used. The correct size pot should have holes on the bottom to allow drainage. Further, the pot needs to be large enough to deal with the root length of the various plants.
The Home Depot also has access to a wide range of potting soils which are vital for ensuring the health of plants. Regular sand or dirt won't be good enough.
The Home Depot also has nearby watering stations for all their plants. While the Garden Center staff have a watering routine, some stores instead use a mist irrigation system on a timer.
Amazon sells MIXC Mist Irrigation Kits that can be easily put together and irrigate your plants as effectively as The Home Depot.
Sunlight is important for plants but the sun's rays are incredibly powerful so plants should not be put in solid summer sun for hours at a time. The Home Depot will use shade cloth, roofing or other solutions to keep their plants in ideal climate conditions.
The Home Depot staff also practice pruning and deadheading. Deadheading involves pinching off the dead blossoms and spent flowers. This encourages the plant to grow and divert resources away from non-productive parts.
Choosing the point to deadhead is important, as you can end up with a useless stem if not done properly. Find other flower buds or leaves and go about half an inch above to deadhead the unnecessary plant material. 
The Home Depot also has many strategies to keep common pests away. While individual screens and closed growing areas may stop a lot of animals and pests feeding on your plants, this is not foolproof. Keeping plants raised can stop pests crawling in.
The Home Depot also uses insecticidal soap to remove soft-bodied insects like aphids.
Pesticides are a great way to control pests, but in order to be used effectively it is important to choose the right pesticide for the right type of plant. The Home Depot staff use indoor plant insecticides sparingly as a preventative measure.
The Home Depot also encourages the use of nematodes to keep their plants healthy. Nematodes are colorless roundworms that feed on many insects in soil.