The Home Depot is one of the biggest big box hardware stores out there. It's common to walk into the lumber section and see rows and rows of all lengths and thicknesses of wood. But where does The Home Depot get their lumber?
The Home Depot gets their lumber from a variety of North American suppliers. There are several large companies servicing The Home Depot with lumber such as JD Irving.
I'll take you through The Home Depot and their lumber policies, as well as look at lumber yards and supply issues with lumber. We'll also look at the differences between big box stores and other suppliers of lumber.
Is It Cheaper To Buy Wood at a Lumber Yard?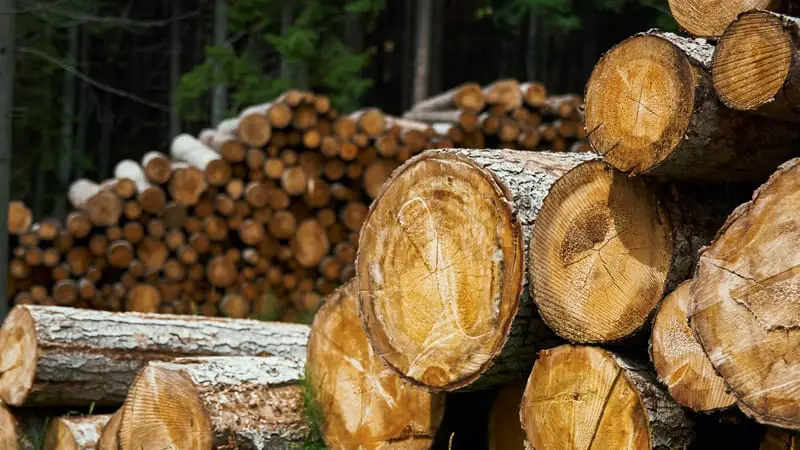 It will be cheaper to buy wood at a lumber yard than at Home Depot. There are many reasons behind this, but the main reasons are due to specialization.
A big box store has to deal with a lot of inventory. Organizing shelf space and the sheer variety of goods on offer means they sometimes have to compromise on supply and storage of lumber.
Think of all the things that a big box hardware store offers and then it will become clear why lumber isn't their top priority. Having to deal with hardware, tools, gardening supplies, appliances, and various components means they cannot totally focus on lumber.
A big box store is less likely to be anywhere near the lumber supply, whereas a lumber yard will be one of the main processing centres for lumber for a given area.
Lumber yards will also be purchasing very large volumes of wood. Such large quantities lead to savings due to supply chain simplification, discounts on long term contracts, and supplier deals that reduce per unit costs.
Lumber yards will be able to benefit from this by using it as leverage in order to get not only great terms on the lumber, but also have the best choice of available lumber.
Big box stores also have a lot of customer traffic compared to a lumber yard. While this can result in more sales, it also means a certain percentage of the merchandise may get damaged and become unusable or have to be discounted.
This issue, sometimes referred to euphemistically as shrinkage, means that lumber yards effectively get to sell more of their inventory at full cost.
Big box hardware stores also have a limit on how much space they can dedicate to lumber storage.
As highlighted above, a hardware store needs a huge warehouse that will be full of all sorts of goods. Properly storing wood can require too much floor space given these space constraints. Wood needs space to allow airflow on all four sides.
Lumber yards will also often have a kiln onsite. Kilns are used to dry out wood and not all hardware stores will stock kiln dried wood. Big box stores are unlikely to have a kiln for the purpose of drying out lumber.
Where Does The Home Depot Get Their Lumber?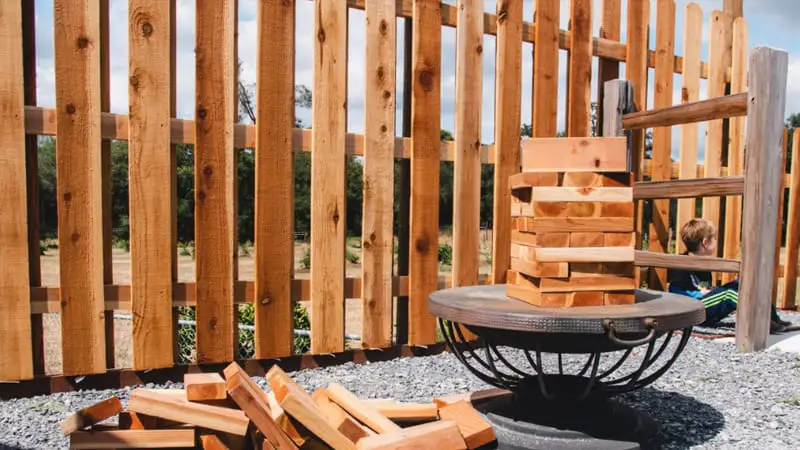 The Home Depot states on their website that they get their lumber from several suppliers. One of the listed suppliers is JD Irving. This is a large conglomerate that has lumber, sawmill and woodlands divisions from which they do most of their lumber supply.
The FAQs for the sustainable forestry policy of The Home Depot states that 95% of the lumber comes from North America.
The Home Depot states that they follow a sustainable forestry plan that focuses on social and environmental responsibility. This means that The Home Depot only uses suppliers who can demonstrate commitment to certain areas including human rights and sustainability.
The Home Depot is the largest supplier of lumber that is Forest Stewardship Council certified. This certification reflects that the lumber was processed and grown in responsibly managed forests that are said to provide environmental, social and economic benefits.
Certain woods can only be sourced from outside the United States. Other domestic woods, like cedar, have seen a big shift in The Home Depot now purchasing them from what are known as second-growth forests.
Second-growth forests are lumber supplies that have regrown in an area that previously had a timber harvest.
Why Is There a Shortage of Lumber at The Home Depot?
The Home Depot is a large and successful company. Between Lowe's and The Home Depot, these two companies account for the two largest shares in the home improvement and hardware market.
This means that many people won't think twice before heading to The Home Depot to pick up lumber. If house construction has a sudden uptick or DIY projects are becoming more popular, this will lead to shortages of lumber at a big box store like The Home Depot.
The Home Depot has been criticized in the past for its distribution processes.The Home Depot used to rely on a large, decentralized supply chain that was inefficient.
However, in early 2020 The Home Depot completed one of many new distribution centers called FDC, or flatbed distribution center. According to The Home Depot, many more of these centers will be opening over the coming years.
The capability of these centers is said to be close to delivering same day or next day delivery to 90% of the continental United States.
Recent issues with the general forestry supply chain has seen issues with products to many businesses dealing with lumber. This is from issues with logging companies reducing lumber collection and lumber mills running at reduced capacity.
As lumber yards specialize in wood, they are going to have a much wider range and bigger selection than The Home Depot or other similar stores. If you're concerned about lumber shortages, then it may be worth phoning ahead and finding a nearby lumber yard.