My go-to store for decorative and inexpensive home furniture is IKEA. The company is famous for its ready-to-assemble furniture and home accessories. They regularly release promotions, discounts, and coupons. 
You don't need a membership for IKEA. Anyone can take advantage of IKEA's exciting in-store and online offers and sale discounts. However, members enjoy a wider range of product and service discounts with the loyalty program, and becoming a member is 100% free. 
When I made my first purchase, I didn't sign up for membership but still got a discount and free shipping. Since then, I have made more purchases and enrolled as a member. Read on to find out the many benefits I enjoy as a member. 
What Is an IKEA Membership Card?
An IKEA membership card is a loyalty card that rewards you with certain benefits. IKEA is the global gold standard in ready-to-assemble furniture. With a client base of over 800 million customers globally spread over 445 locations, the company continues to provide unique designs for affordable home and business furniture. 
IKEA has over 110 million membership cardholders. Some of the rewards and benefits of being a member include:
Guaranteed Discounts
IKEA regularly posts products with special discounts only accessible to members. 
In-Store Treats
With a membership card, each time you visit an IKEA restaurant you can enjoy member-only treats. Once you scan your card, you may be eligible for exciting Swedish-style food offers for you and your close family. 
Workshops and Tutorials
IKEA members have access to learning programs where you can bring your home decor and furnishing ideas to life. While most tutorials and workshops happen online, the company occasionally hosts live in-person training for its members. 
Product Returns
As a member, you can return anything you bought within 90 days. Non-members can return their purchases within 60 days. 
Community Projects
As an IKEA member, you can join community projects designed to make the world a better place and benefit the needy in society. 
Rewards Program
IKEA membership cards give you access to member-only treats and rewards. For example, my family quite recently enjoyed a 50% discount from IKEA to visit a local children's museum. 
Do You Need a Membership for IKEA?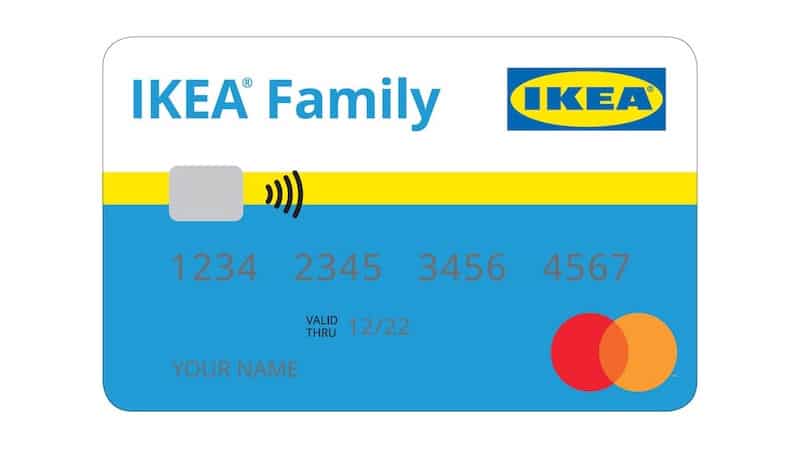 You don't need to be a member to enjoy the many offers by IKEA. When I made my first purchase before becoming a member, I received a free $5 gift card from IKEA's click and collect service. I also received a 10% first-time customer purchase with my sofa. 
IKEA almost always posts new offers and discounts accessible to non-members. For example, their site often has discount offers for purchases above a certain price range. You can also receive coupons online and in-store whether you're a member or not. 
Is IKEA Membership Free?
IKEA membership is free to join. There are no hidden fees, maintenance fees, or subscription fees. 
You don't pay anything to set up your account or receive your membership card. In fact, upon registration, you will be instantly eligible for rewards such as free coffee at the IKEA restaurant, extra time for your kids at Smaland, and exclusive discounts on chosen products. 
Depending on the options you chose, you may also receive regular newsletters, marketing promotions, and free Oops-assurance to protect you from losses when assembling your purchases. 
How Do I Sign Up For IKEA?
To sign up for IKEA, you can use their website portal or use the in-store IKEA Family digital screens. On the portal, simply go to the IKEA website and click the button to create an account.
On the account sign-up page, you will be asked whether you want to enjoy rewards, discounts, and promotions. I'd suggest you tick that box, especially if you're ready to make a purchase. 
Input your details such as your name and contact details. You may also opt to receive news, tips, and marketing offers via direct mail, SMS, or email. Complete your profile and within weeks you will receive your physical card. 
You can start enjoying membership benefits as soon as you've registered, even before the card arrives. My first reward upon signing up was a free ice-cream voucher which I gleefully redeemed at the restaurant. Most IKEA stores also offer a free birthday meal and cake upon registration. 
How Do I Get An IKEA Membership Card?
Once you've registered your account and correctly set up your profile, you will instantly receive a digital card. You can activate the digital card at the checkout counter when you make your first purchase. 
It will take a few days to a few weeks for your physical card to arrive. In most cases, your IKEA membership card will arrive in direct mail. However, some locations allow you to collect your card in-store. You will receive an SMS or email confirmation when your card is ready to collect.
Alternatively, you can opt to download the IKEA app. The app stores your digital card. Without your physical card, you will need to show your digital card to the cashier to enjoy members' benefits. The app is available for both Android and iOS.
What Happens If I Lose My IKEA Membership Card?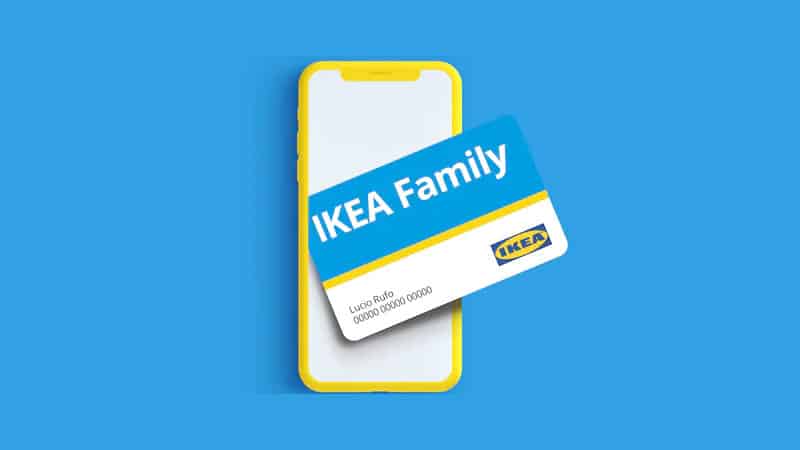 If you haven't received your card yet or you have lost or misplaced it, worry not. You can access your digital card via the smartphone app or at the IKEA Family digital screen. 
If you signed up for the email newsletter, you can access your membership details there too. You will need either your digital version or the physical card to enjoy members-only rewards and discount offers during each purchase. 
Can I Update IKEA Card Details?
Yes, you can change your profile and details any time after registration. For example, you may want to change personal details such as your name, address, or phone number. 
To make changes, log in to your account online and edit your profile. Alternatively, you can walk into your local IKEA store and request a store assistant to help you with the profile changes. You will have to show proof of identity and produce either your digital or physical membership card.
Can I Use My IKEA Card In Any Store?
You can enjoy member benefits in any IKEA store in your country. You will have to show your digital or physical card at the time of purchase. 
However, you can't use your membership card in another country. You can only use the card in the country where it was issued. To enjoy your membership benefits in another country you will have to register a new account with a different email address. 
Wrapping Up
It's easy to register for an IKEA membership card. You can register in-store or online. 
When you register, you get a digital card that you can use immediately. A physical card arrives in your direct mail within a few weeks.
For more answers to IKEA-related questions, you can check out our guide that answers the most common 97 questions asked about IKEA.